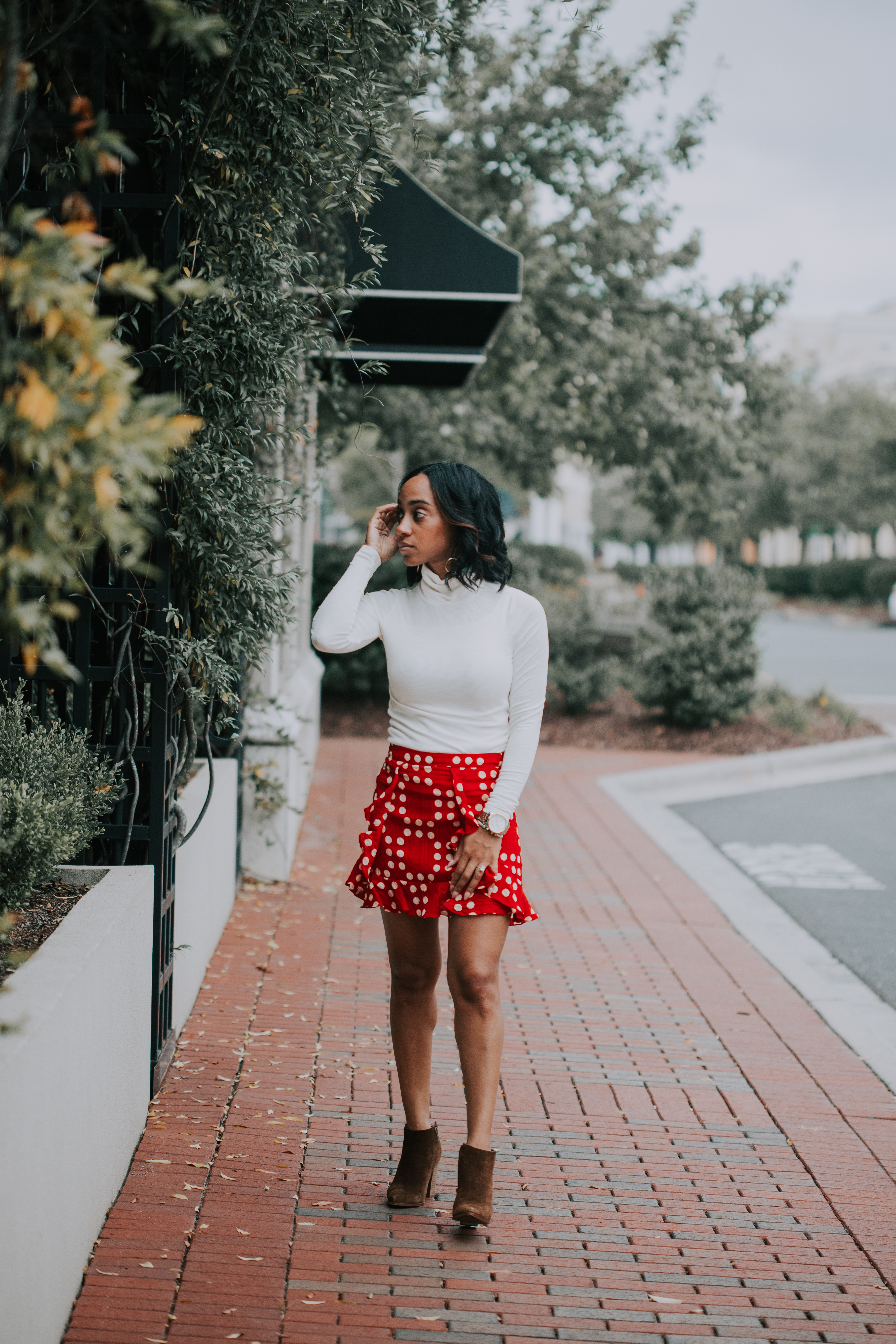 "Autumn is a second spring; when every leaf is a flower."- Albert Camus
I cannot believe I am saying that it's officially Fall and it is still 85+ degrees out! I guess anything is possible, right? The warm weather is one of the many things I had to get used, after moving to the South from the North. Growing up in Connecticut, the fall was one of the seasons I cherished most. Right about now I'd be sipping cider, making pumpkin muffins and/or picking apples. The best part of it all is being able to inhale the fall scented air. Ya know, that smell of leaves, freshly fallen dew and the ever so slight hint of a fresh apple pie, recently baked.
Falling into a Southern Fall
The more I look at old photographs, the more I become nostalgic. But these moments only hold me captive for a bit. It only took me talking to my daughter, Bella, to realize that I don't need to be in the actual state of Connecticut to make more of these memories, I just need to be in the state of mind! I like visiting the past but I don't want to vacation or stay there. My place is here, embracing my present and future in North Carolina! We will make some sweet memories this fall season, I can feel it already!





Skirt: Goodnight Macaroon | Top: Aerie | Booties: Ivanka Trump | Watch: Michael Kors | Earrings: Nordstroms | Bracelet: David Yurman |
First steps to embracing this warm fall season?… I did my first ever Fall photo shoot here!
That's right, I did a photo shoot, in the south, when it's supposedly Fall but its 85 degrees outside. Hahaha! I'll have you all know, I sweat quite a bit with that turtleneck on, but it was ALL for my blog tribe! 😉
All jokes aside, it was worth it. I found this adorable polka dot skirt, for a $20! I am very petite, so anything that makes my legs look longer makes me sooo happy! Next step was to figure out a fall-ish top that wouldn't be too hot in this weather. I figured I would pair it with a thin (looks are deceiving, this t-neck is VERY thin) cotton turtleneck I scored for under $30, keeping it cheap, simple and chic. Talk about a win-win!
Depending on where you're located or going, you can dress this skirt up or down. The boots I am wearing are from a couple years ago, so I've linked some more recent ones below that look identical. This outfit would be just as lovely, with a sweater vest and white oxford button up shirt & cognac colored knee-high boots.
Earrings from Nordstrom
I found my earrings during the Half-Yearly Sale at Nordstrom's last year and unfortunately they are no longer available. But fear not! I have linked below, similar earrings that would be just a striking. One of my favorite and go to brands right now for Jewelry is Uncommon James. The Rhapsody earrings and the Girl Boss hoops would be a striking accessory to this outfit and many others.
This outfit was under $100, minus the jewelry! And I was able to mix and match by adding some old pieces (jewelry & booties) and new pieces. All in all, I'd say this was a pretty successful first fall photo shoot. Wouldn't you?!
Until next time! Follow me on Instagram for more updates!
[shopr collection="falling-into-a-southern-fall"]