So, you want to learn how to make money as a blogger from the comfort of your home? You've come to the right place! Thanks to ShopStyle Collective's newest Standard Program, they are taking the guess work out of monetizing your blog and/or social platform! Thank goodness for that, because when I began blogging 2.5 years ago, I didn't have a lot of the answers but I did have a TON of questions. I would often times reach out to some of my larger and very successful bloggers friends. And though they took me under their wings and helped me tremendously along the way; they didn't always have time to answer my questions – understandably so. Fast forward to 2020 – I am so proud to say this year, I've made more revenue as a blogger, than I ever have! How you ask? With a good foundation and a supportive team.
A little back story, for those of you that might now know, but on top of being a full-time blogger/influencer, I am a full-time Administrative Assistant to 3 busy Divisional Senior VP's. I have a beautiful blended family – my daughter Bella and husband Jesse – and we live in Raleigh, North Carolina. Not to mention, a year and a half ago, Jesse and I got married and we have been undergoing fertility treatments so we can grow our little family by one! Or two, you never know! I say all of this because I wanted to give you a little glimpse into my reality. I'm juggling a LOT to say the very least. But I'm also crushing goals and turning my blogging dreams into a reality. 
How to make money as an influencer with ShopStyle Collective
It has always been a dream of mine to take my blogging career full-time and have it be my sole job. I am actually in the process of bringing THAT dream to fruition right now…I have a LOT in-store for you guys in 2021! 😉 All of this wouldn't be possible though, without a strong foundation, resources and a lot of help! A large part of the help has come in the form of the ShopStyle Collective! They have quite literally helped me score campaigns, level up in my content creation and monetize my platform. 
But before I dig into HOW their new Standard Program is giving micro & nano influencers the tools to SLAY the influencer marketing world, lets first talk about what affiliate marketing actually is…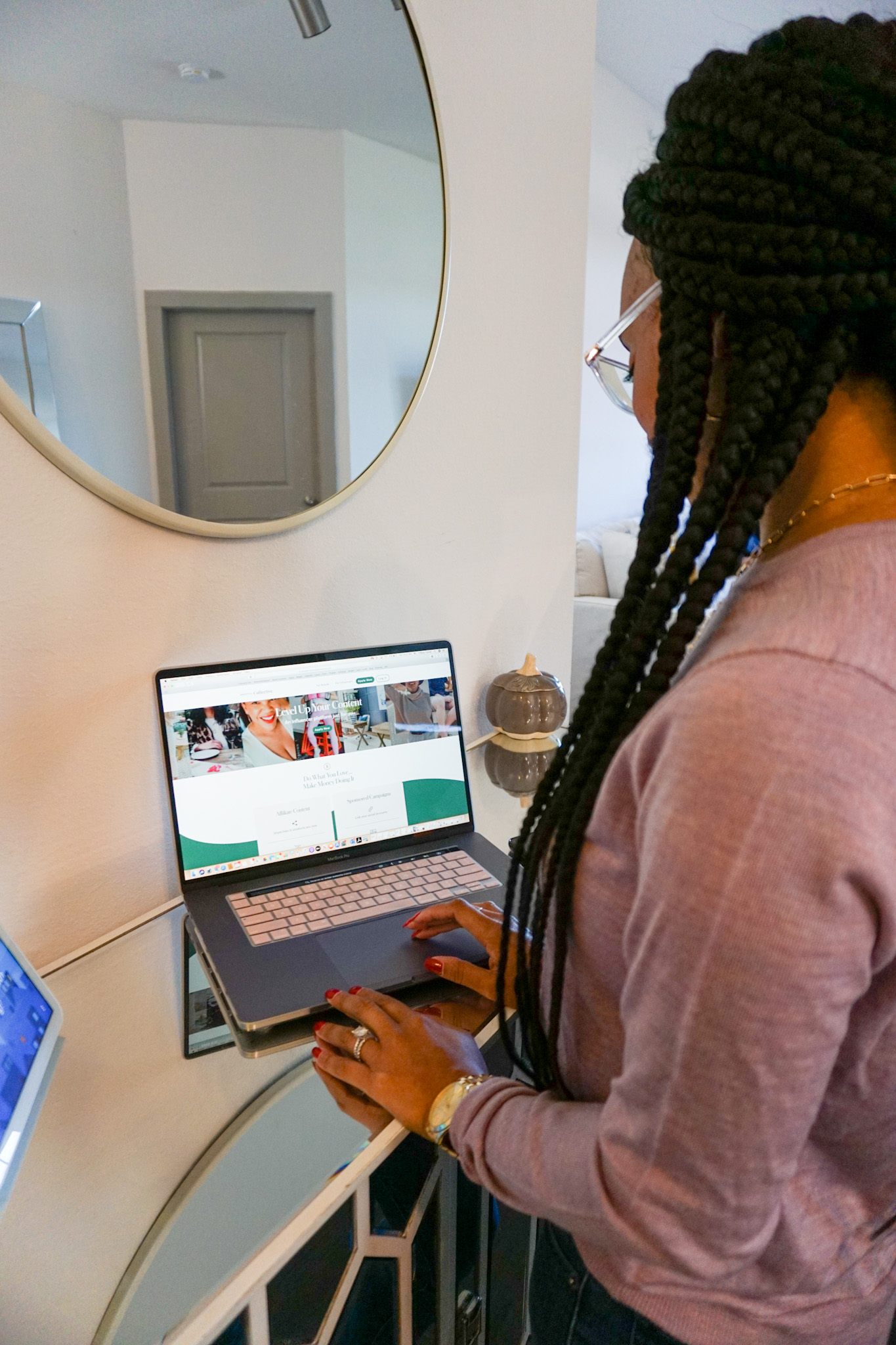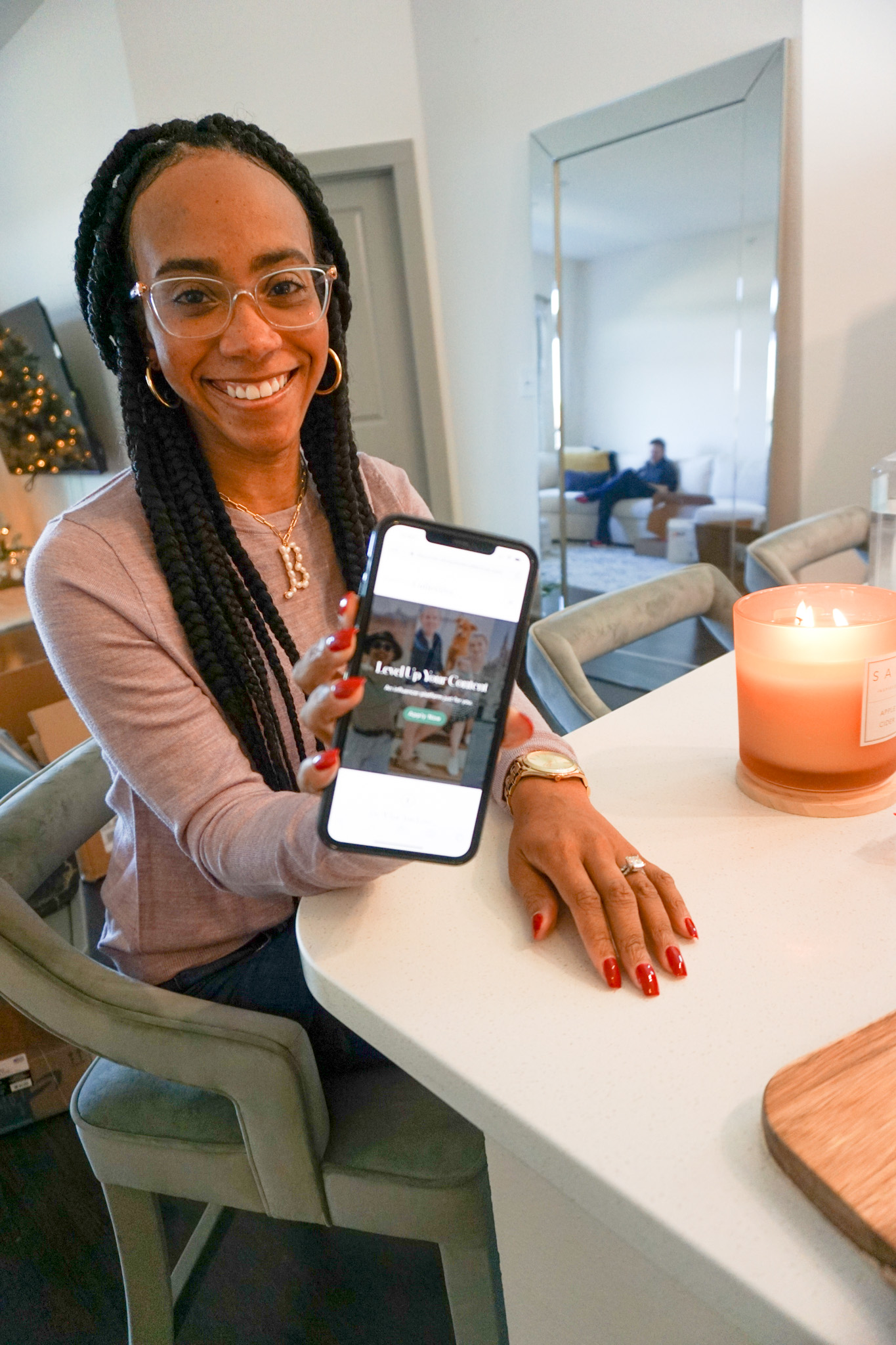 What is an Affiliate Marketing Influencer Platform?
Blogging is a job and passion that can be done quite literally from anywhere in the world. And really by anyone who has a laptop and smart phone. But to actually be successful you will need to have the drive to persevere, overcome objection and know that your worth is NOT measured by the number of followers you have. Commonly in the blogging world, people do not feel "important" until they hit 10,000 followers. They also wonder if it is even possible to make an income without those followers, especially with affiliate marketing. It is not only possible it's happening everyday and thanks to ShopStyle Collective team, how it's done is no longer a secret. 
A large portion of my job as a blogger is, me sharing and recommending products that I love, that I feel my community will too.
This is affiliate marketing. It's a system where YOU make a commission off of promoting brands and items you love. You are in the most literal sense an influencer. In my opinion, affiliate marketing works best when you really believe in the product that you're promoting. Personally, I will never promote a product that I have not tried first and whole-heartedly believe that my life is better because of it. When you're genuine about the products that you're promoting, it feels effortless – like you're recommending something awesome to a friend.
I keep my recommendations in one centralized spot on my blog. ShopStyle Collective is the platform I use to power my "Shop My Looks" page, where I share my Daily Outfit Inspo as well as outfit details for my blog and social pages. Having everything in a centralized location, and it being one click; my reader is sent to the retailer's site to view the linked item. No added step, like having to download apps or anything! Easy peasy! 
How Do I Get Started with ShopStyle Collective?
To get started with ShopStyle Collective, you'll need a a Instagram Business or Creator account with a connected Facebook Business Page. You then can apply to be apart of the ShopStyle Collective if you aren't already by clicking here. And that is also where you will find a breakdown of their plans, the Standard Program and the Advanced Program. 
ShopStyle Collective's Programs 
ShopStyle's newest program, the Standard Program is tailored toward aspiring influencers and influencers with under 10,000 followers. Their main goal is to give you the tools necessary to not only monetize but to create sharable content and grow your community. They do this through sharing performance reporting, allowing you to get paid for every click you drive AND providing you with strategy updates…amongst many other things. The other program is the  Advanced Program, this program gives you everything the Standard Program does, in addition to detailed click data, audience analytics, exclusive commission increases + bonus events, and much more. 
Everything we do in like takes hard work and determination, and influencing/blogging is no different. Don't be discouraged if you aren't ready for the Advanced Program, yet. Instead set a goal for yourself to start with the Standard Program, build your foundation and work towards graduating to the Advanced Program, which you can and WILL do! I'm sure you're thinking, okay now I've got a network of choice, HOW do I actually promote the products I so love? I've got you and so does the ShopStyle Collective team. 
How do I Promote the Products I love?
When you're thinking about what kind of products you want to promote, make sure you keep your target audience in mind – what kind of products do you think they will mind meaningful? Which products will help to improve their lives, that you can speak to personally? 
Some products you share you community may NOT take a great interest in, other items they may completely love. That is where the importance of reviewing your analytics and coming up with a strategy comes into play. I love the I can easily access my ShopStyle Collective performance reporting from my dashboard and not only see audience analytics but also detailed click data. Meaning I can see what items my community clicked on AND purchased the most. It gives me an idea of what they like vs what they do not. I also make sure to interact with my following and simply ask them be it on my IG feed or in my stories, do you like this product? Would you like to see this content from me? That way I am not taking a stab in the dark. 
How do I Create Content Worth Sharing? 
So you've applied and been accepted into ShopStyle Collective, yay – congrats! Let's celebrate drinks on me!! 
Now post our celebrating 🙂 you're at the point where you've decide to post one of your favorite outfits featuring a pair of Sam Edelman boots that are currently on sale…but you aren't sure what to say?
The content that you create should work in the following ways:
Introduce yourself to your reader
Introduce your reader to the product
Explain how the product has worked for you and can work for them
Make it easy for readers to purchase the product (i.e., Shop My Looks Page or Link In Bio)
There are a few different ways to promote affiliate products on your blog and social media accounts. You can stick to a single method or use a combination of all of them! Whatever works best for you and your audience.
Create a blog post dedicated to a single product by telling a complete story about your experience with it
Mention products in a "Top 10 Best Products for ____" post
Sponsored (#ad) Instagram post that shows you using the product and talk about it in the caption
Discuss about the product on IG Live! You can give your followers the full run down. And/or partner with someone else who has used the product, to compare experiences for your viewers
How do I Monetize Successfully & Consistently?
The very best advice that I can give to be successful and begin monetizing, is to have a plan and be consistent. There's a lot that goes into affiliate marketing from using the product, photographing it, writing about it, getting posts up in a timely manner. Keep an organized daily planner that has room for you to leave notes or brainstorm content ideas. By planning out the content you're going to creat (photoshoot, writing, etc.) it give you a jump start. You can, plan out a few weeks in advance so you know exactly what's coming and you can hold yourself accountable to following through. Follow through and consistency is key! That's the only way to make significant money in affiliate marketing. Once you've found your own flow, you will literally be making money while you sleep! 
Affiliate Marketing Pro Tips
In my 2.5 years of experience with affiliate marketing, I've picked up some little tips and tricks:
When blog writing, insert affiliate links as close to the top of the page as possible
Be HONEST! I know you might feel as though you have to give a glowing review every time you post, but your readers will appreciate your honesty. If there's an aspect of the product that you didn't like, say so!
Be patient. It will take some time to build your following and land big partners, that's why you want to start now and build your ShopStyle Collective resume, so to speak 🙂 
Take high-quality photos and hire a content writer if you don't have sharp writing skills.
If you are an aspiring influencer or a current one with under 10k follows and haven't already, be sure to check out ShopStyle Collective's newest Standard Program! For my influencers with more than 10K followers, be sure to check out their Advanced Program for how it can work for YOU. You can thank me later! 😉 
And of course, as always – If you have any questions about what I've discussed here, or affiliate marketing in general, please don't hesitate to drop me a message in the comment box below. I want to help YOU attain success and financial freedom!