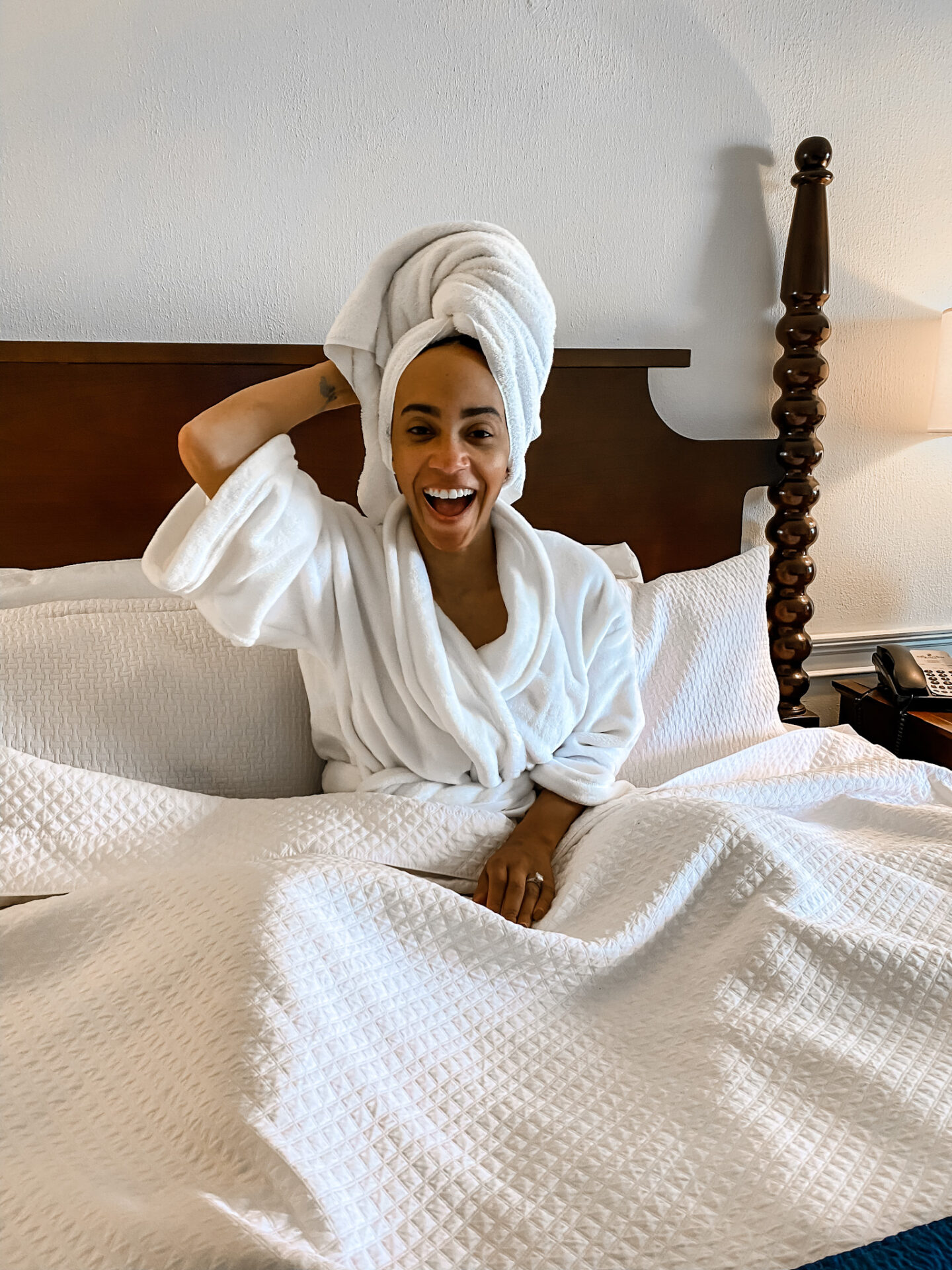 These last few months have been busy to say the least. I have had so much going on on a personal front as well as a business front. It's so weird, how you don't realize how much you need something until you have it. I honestly didn't realize how much I needed a vacation mentally and physically. I've been working from home since March and it has A LOT to say the least. I also didn't realize how much my family needed the vacation as well. The happiness that radiated on their faces was EVERYTHING to me, and pushes me to continue to do what I need to make them more than comfortable.
King & Prince Golf and Beach Resort Weekend Getaway
I could not be more thankful for the weekend that my family and I had at King & Prince Golf and Beach Resort in St. Simmons Island, Georgia! I mean, first of all, the resort was absolutely GORGEOUS, but I'll talk more about that in a moment. When I tell you that this vacation could not have come at a better time… girl! Our little blended family – like all of yours – has been together at home all summer long without a single summer vacation plan on the calendar.
Not to mention, my husband and I are starting fertility treatments next week (again) so we can give our Bella a baby brother or sister to love! We're all so excited, but darn, if we aren't exhausted. So when King & Prince invited us to come and stay for the weekend, the word "YES!!" rang through our home while we all jumped up and down! "We're going on vacation!!"
Our Ocean Front View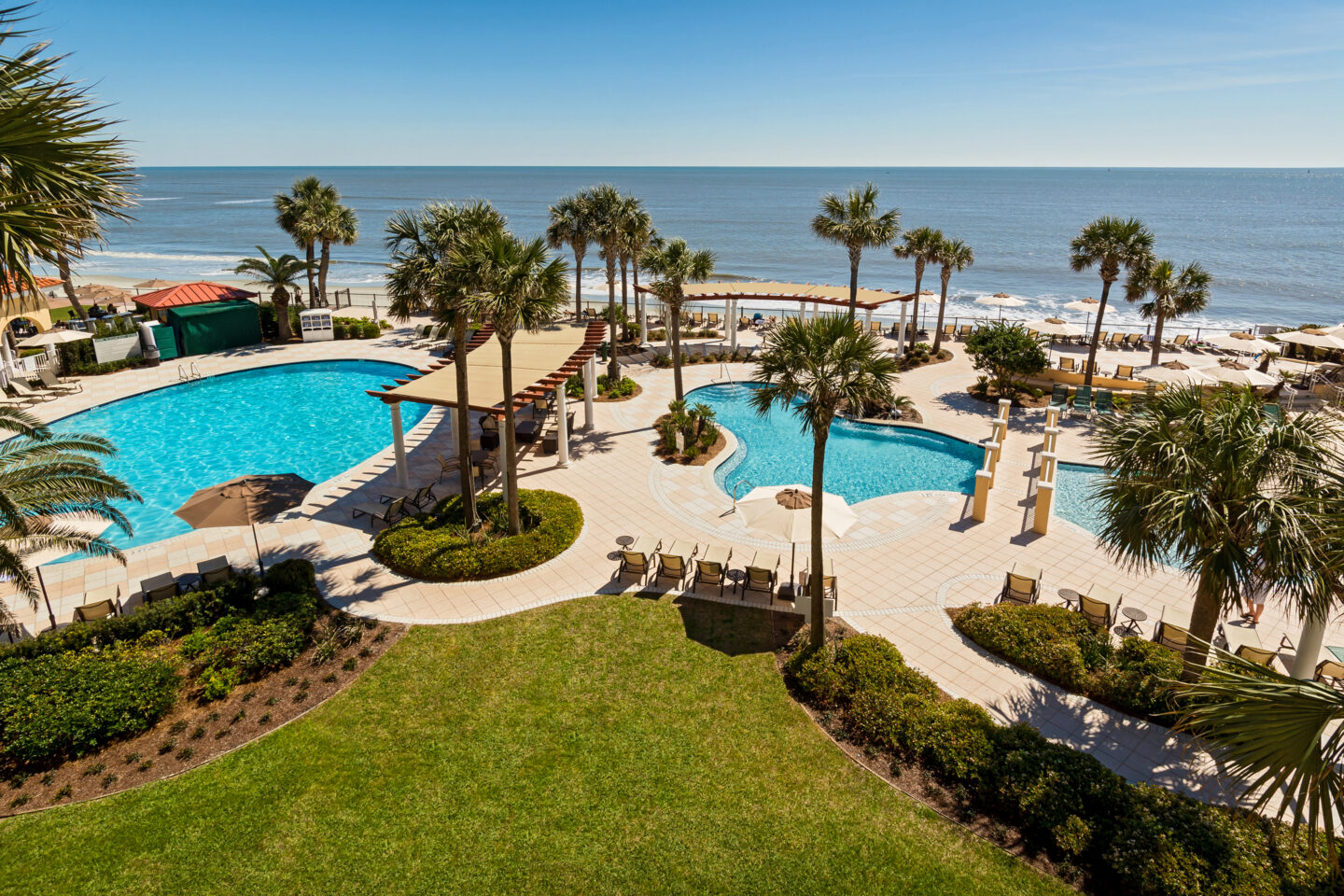 We were placed in a 4th floor room that had the most gorgeous view of the ocean and the pools, hot tubs and cabanas that are positioned right on the beach. Since we're on the east coast, we were able to catch the sunrise right from our balcony at about 7:30 each morning. If you know me, you know that I'm an early riser – I've always got a to do list a mile long, so I get started early! I can't tell you how wonderful it felt to wake up naturally (no alarm clocks on vacation!), kiss my husband, and watch the sun peek over the Atlantic Ocean.
Speaking of the beach, what good would it be if we just admired from afar? Jesse, Bella, and I had a wonderful time walking up and down the beach, searching for seashells and feeling the cool ocean water wash over our ankles. We all felt completely at peace, enjoying each other's company and the beautiful views at King & Prince.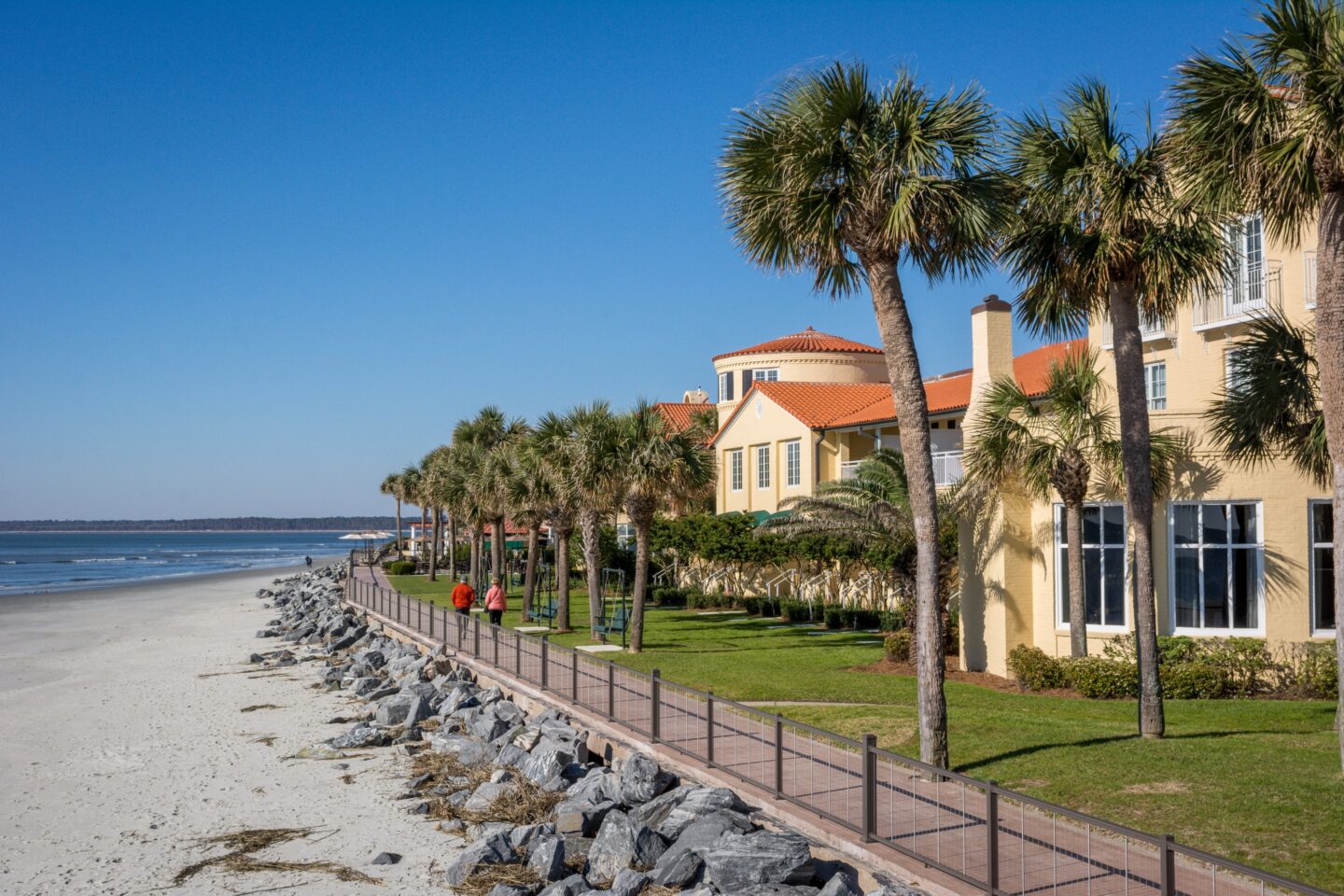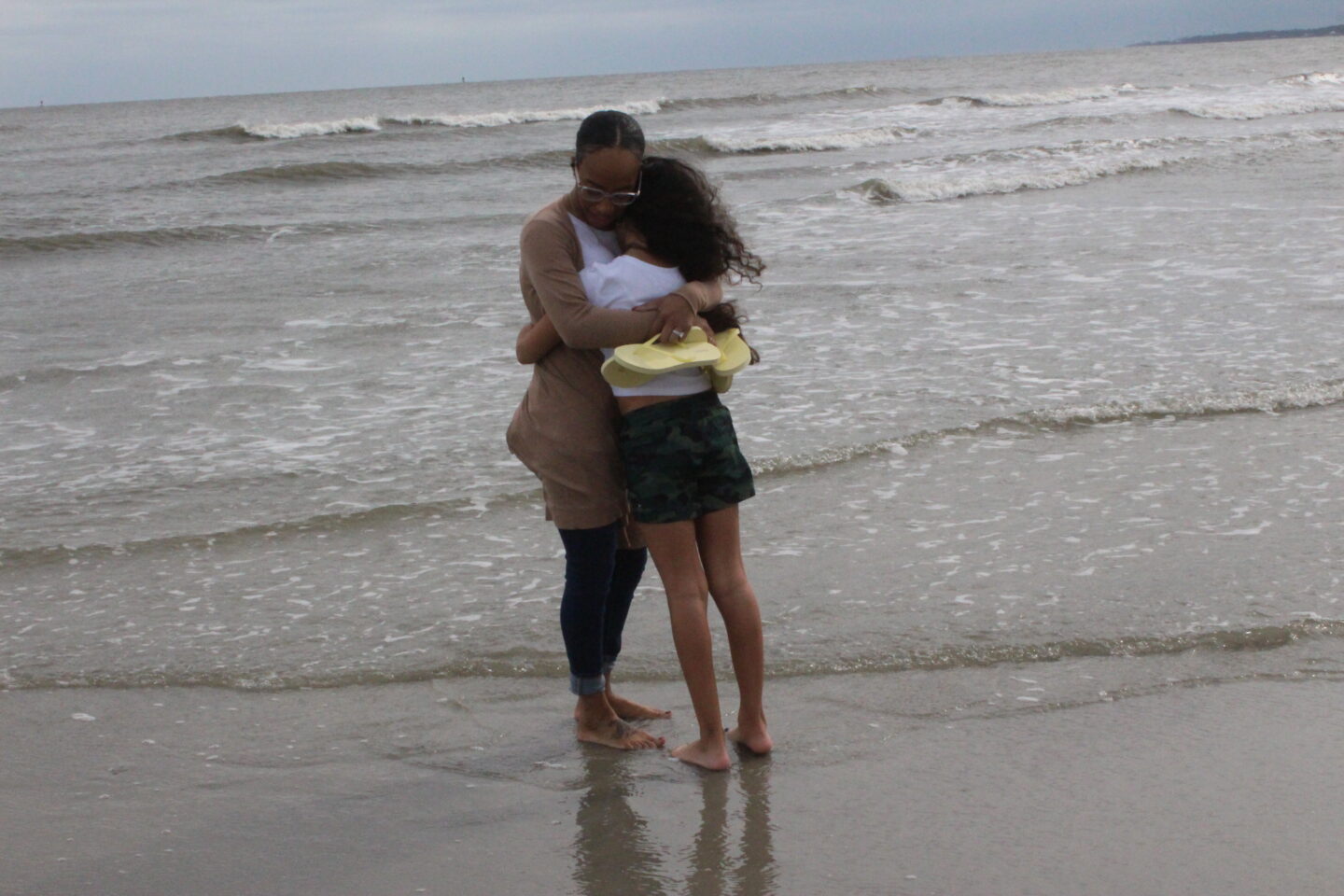 B&B (beach & breakfast) (OK… AND dinner)
Right on the resort, there's a fantastic restaurant, ECHO, where we ate breakfast and dinner. There are options to eat in the dining room, or right out on the beach! The menu pays homage to traditional southern coastal cuisine and features selections from local farms and vendors, with options that change with the seasons!
Not only was the food incredible but the staff! Oh, they were so lovely. Each and every person made sure that my family and I had everything we needed to make our meal absolutely perfect. And let me just say, their Pimento Cheese Hummus, is OUT OF THIS WORLD!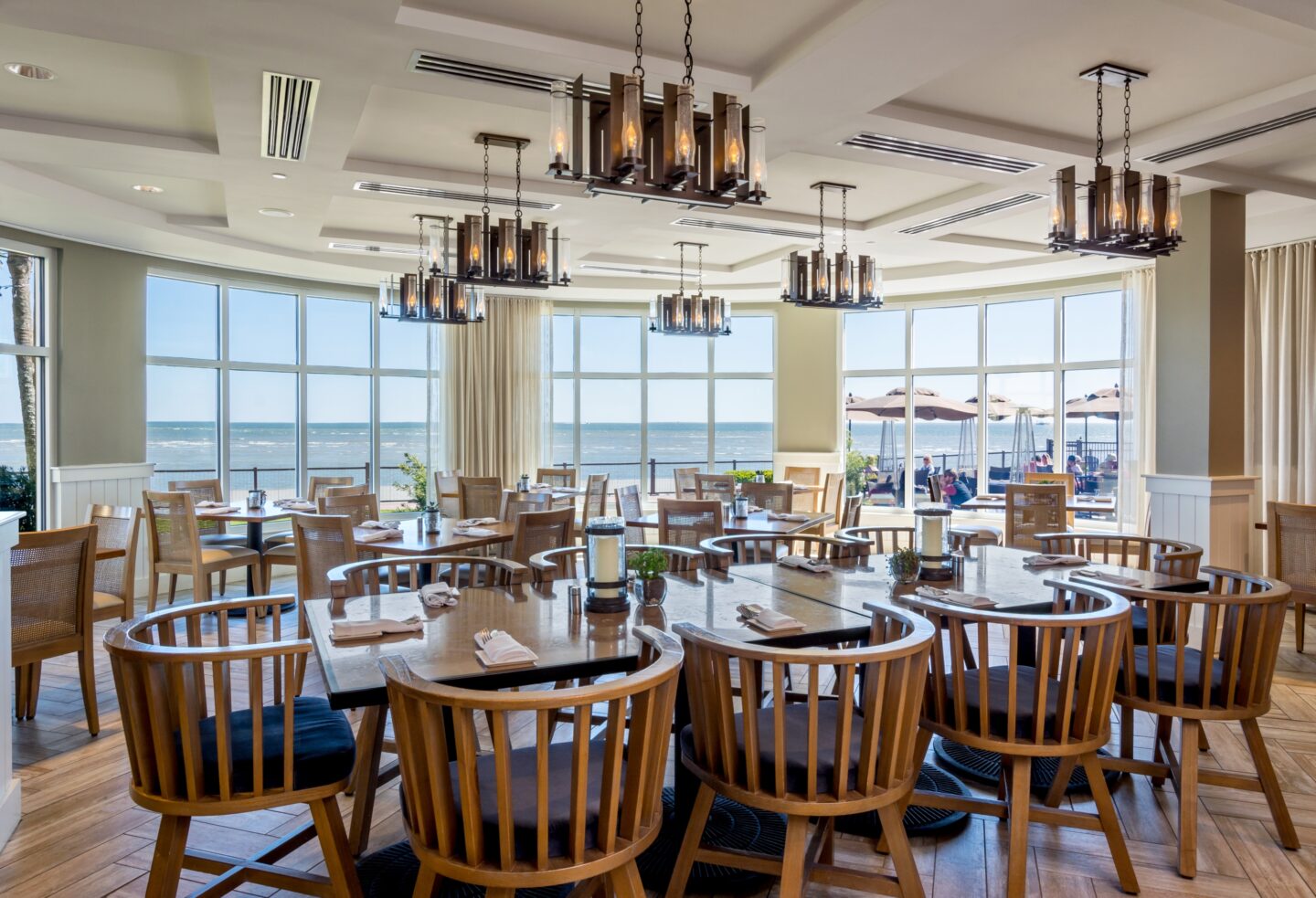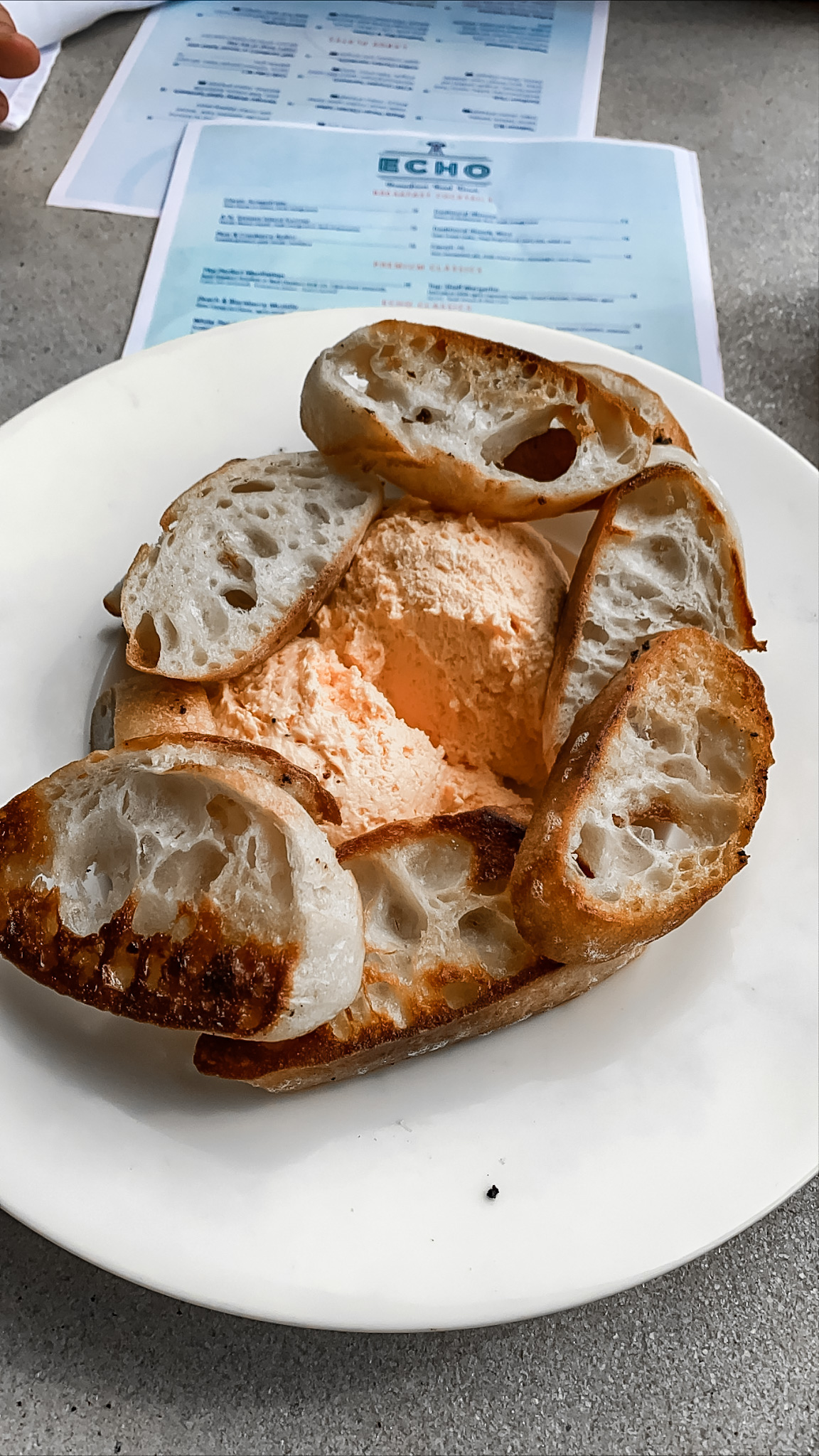 A Touch of History
We would be remiss to spend time on St. Simmons Island without learning a bit about the rich history of the small, coastal town.We visited the St. Simmons Lighthouse Museum which houses exhibits from the Civil War. The lighthouse, built in 1872, still serves as a guiding light for ships on the Atlantic! If you know me, you know I am petrified of heights. But I actually went all the way to the top. Yup, I went 129 steps and that's one way. I think needless to say I was terrified at the top and about had a complete panic attack.
We also paid a visit to the Hofwyl-Broadfield Plantation which is on the National Register of Historic Places and home to 1,500 preserved acres of land and marsh. This portion of the visit definitely a humbling experience. As our tour guide described the conditions the slaves worked it was hard not to cringe at the life our ancestors led. But as a free black woman, it also felt somewhat liberating to stand on that land knowing my ancestor likely would stand in awe of how we live today.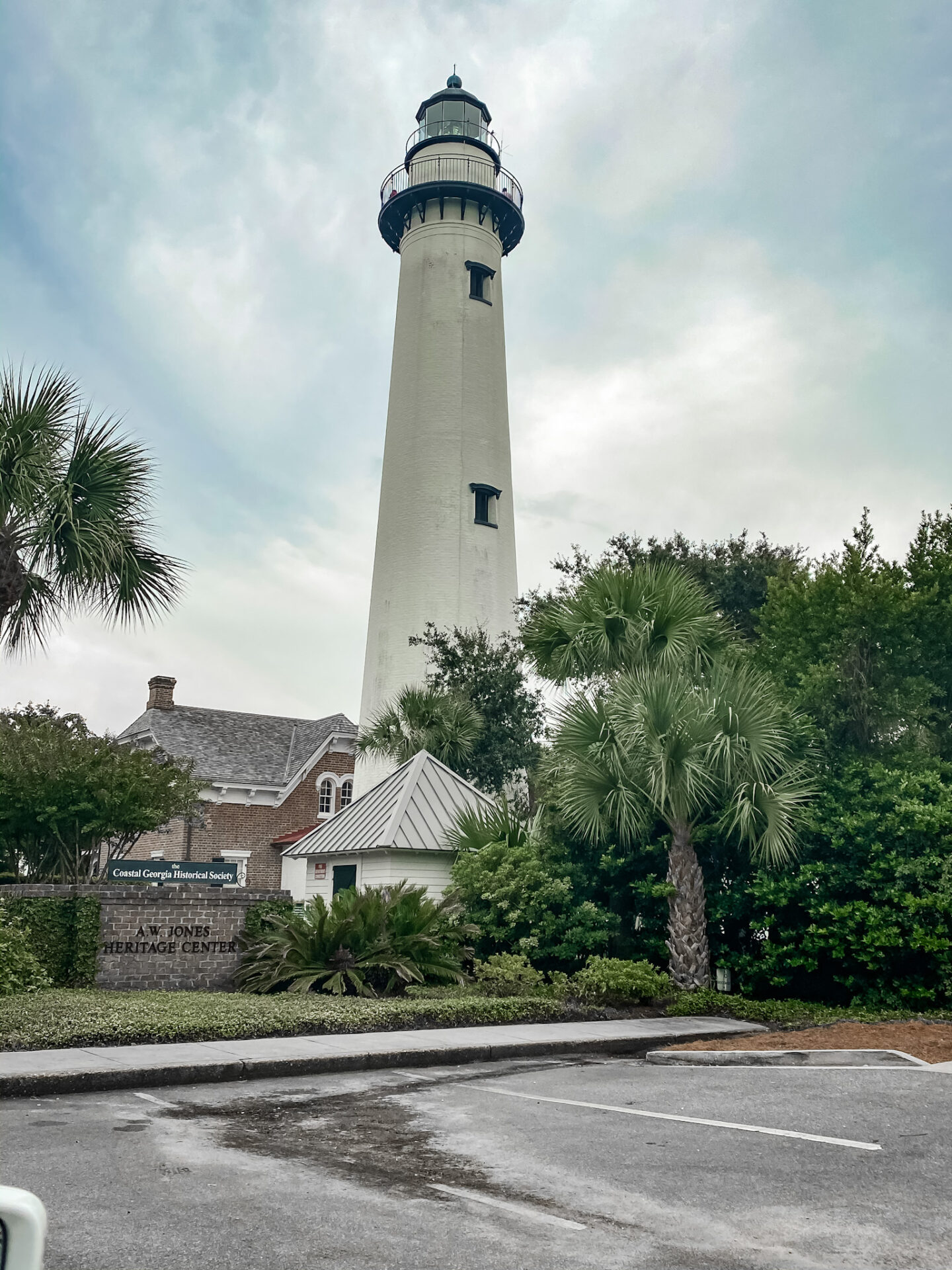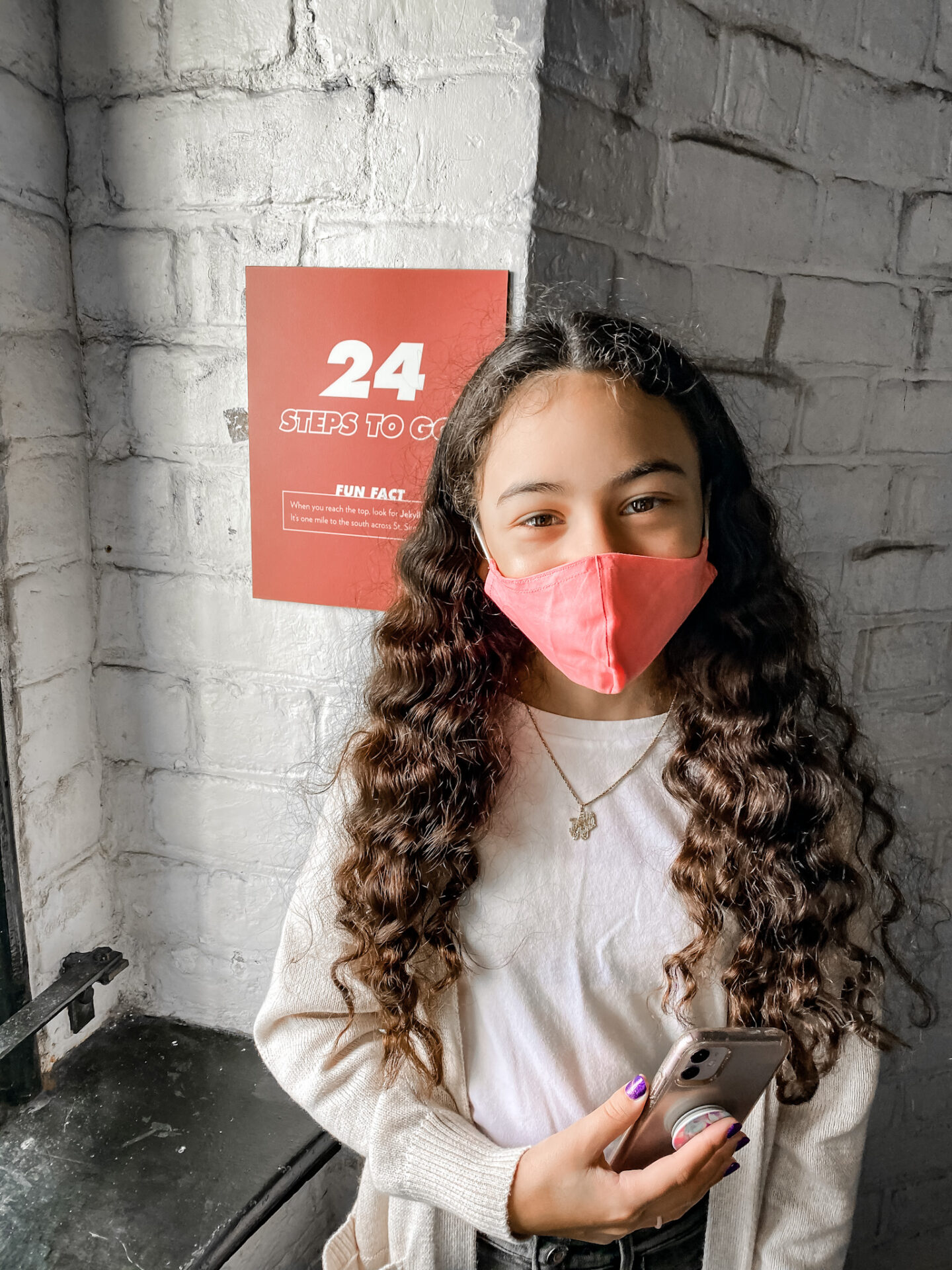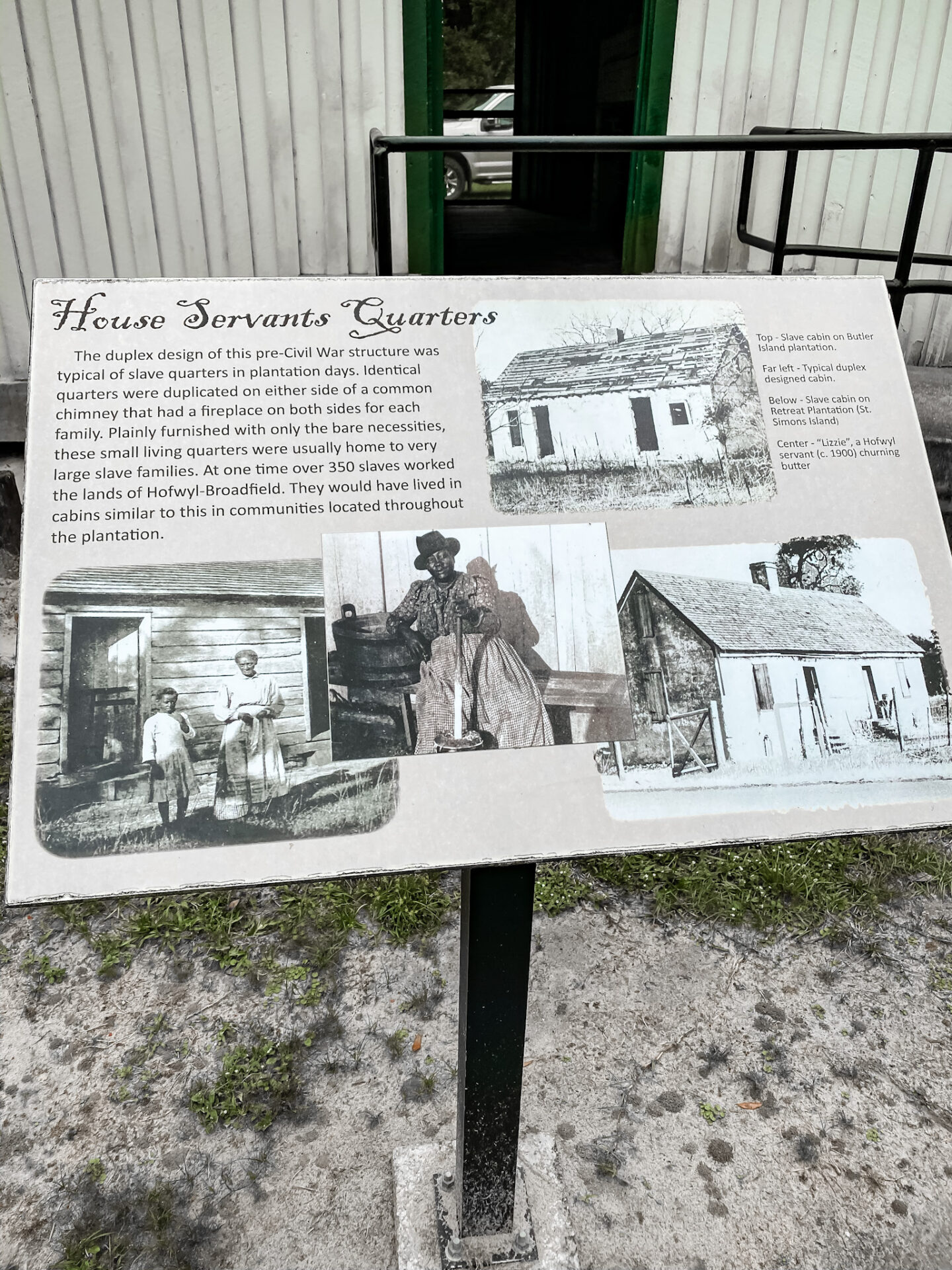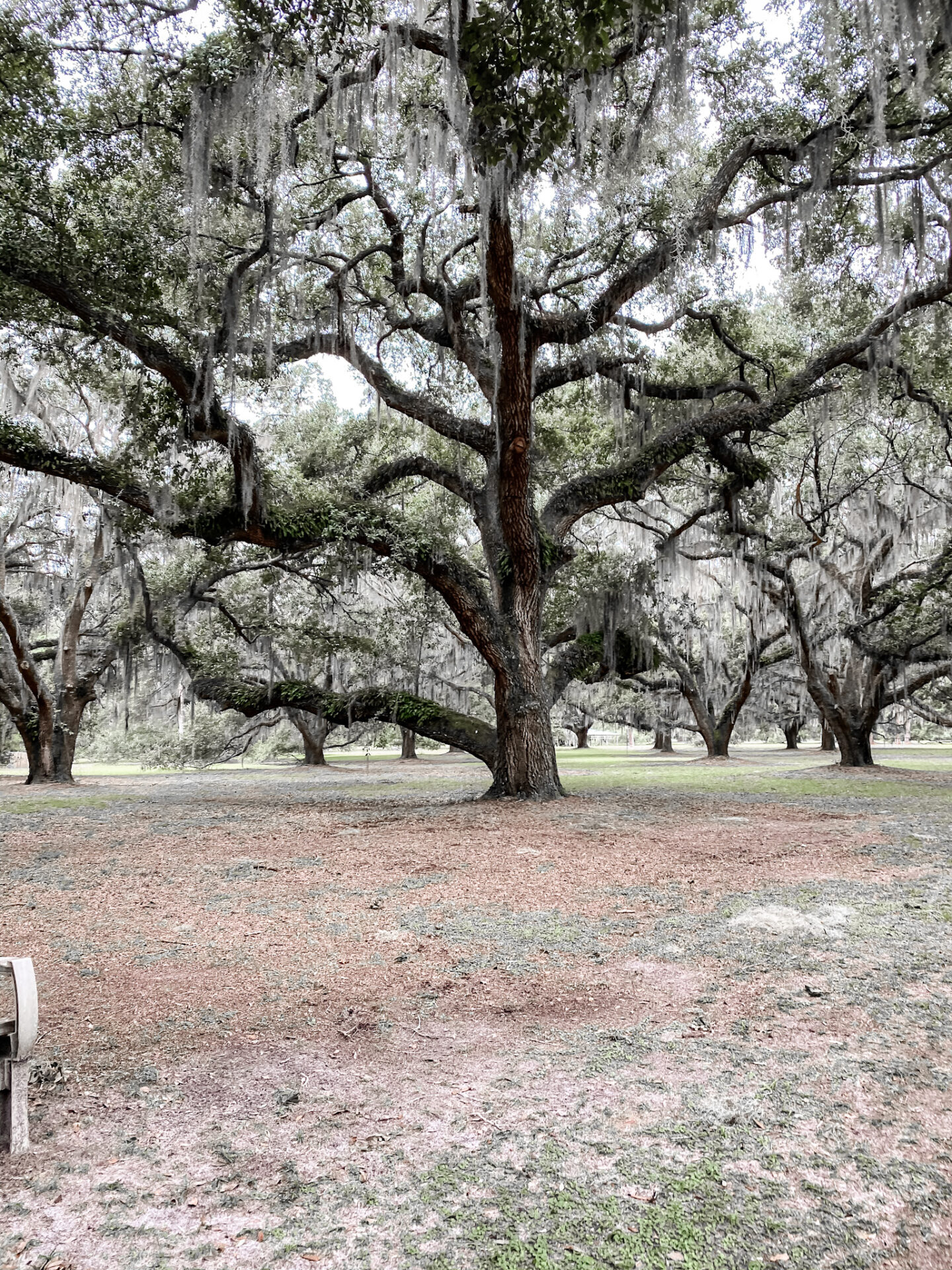 Thank you, King & Prince!
A HUGE thank you to King & Prince Resort and their exemplary staff! This may have been our first time visiting but it will not be our last. From the minute we arrived, we were greeted with such warmth and care. Now that we're back home, Bella is immersed in her schoolwork, and my husband and I with our own work and fertility treatments, we are so grateful that we had this wonderful weekend to recharge us.