I am so excited to introduce Melanin Monday to my NBOTS Family! This project is my baby and it hits close to home as I am a black women and content creator. Melanin Monday will occur every Monday on my Instagram & Blog. There will be 4 Seasons (Summer, Fall, Winter & Spring) and every Monday will be a new episode! I wanted to put a fun spin on this so we don't get bored. First up, black owned businesses!
On these Monday's unless otherwise noted, I will be sharing a variety of black: Businesses, History, Content Creators, Authors, Colleges and more! In doing this, I hope to keep the conversation surrounding Black Lives Matter, alive. While also helping to educate those who don't know where to start in their quest to be anti-racist and learn more about the African-American, BIPOC and POC culture. I simply want to amplify melanated voices and essentially celebrate all things black. Which I do every day (typically on and off social media), but I wanted to set aside a special day to celebrate with YOU!
I'm already working on next Monday's Melanin Monday segment – and cannot wait to share. I will give you a hint, it will feature a female Vlogger, Blogger and melanin entrepreneur! That's all you get! 🙂 Now for this week, I decided to kick off Season 1, Episode 1 – talking about Black Brands to shop! As a side note: I am starting out with 5 brands, but I do have others I want to highlight, as such this list will be expanded so keep checking back!
Black Owned Business to Support & Shop
1. Galerie.LA
I literally stumbled upon Galerie.LA and I am so glad that I did. This black owned business is owned by Dechel Mckillian – a black celebrity stylist based out of L.A. Her goal is "to bring socially conscious fashion to the masses." I know – you're like, umm wow?! The Galerie. LA website gives you options to shop based on your values! The choices range from: Artisan, Eco-Friendly, Recycled, Vegan, Local or Ethical.
To say I am a fan is a completed understatement and disservice to the wealth of emotions, mainly pride I feel that this woman is black! Her offerings range from clothes, home goods, clean beauty, jewelry and more! If you haven't already, I would highly suggest checking out their site and Instagram page.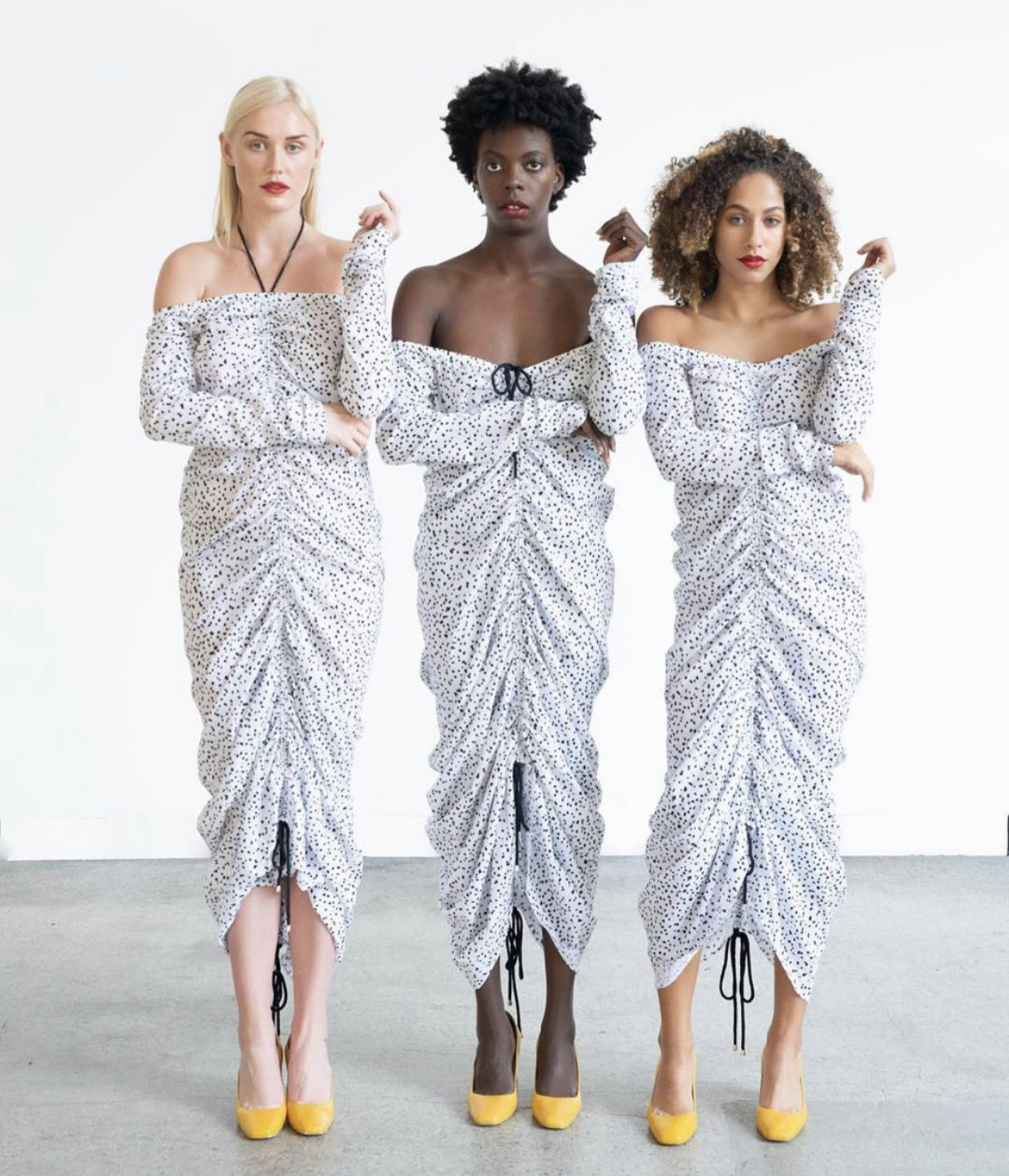 2. Riot Swin
First thing that drew me to Riot Swim was the Riot Swim Instagram Page. The models are so imperfectly beautiful, some even having stretch marks but rocking these sexy bathing suits with pride! It just felt real and relatable! I love that, I need that, gotta have that – especially from brands! Riot Swim's website is comprised of women of all shapes, colors and sizes – to match the plethora of swim suit options they have to offer!
Riot Swim is owned by Monti Landers, a black woman who is as unapologetically black as she is beautiful! Her designs on swim wear are understated and effortlessly beautiful. If you're looking for a simplistic and beautiful swimsuit to wear in Summer of 2021, since summer in 2020 is likely cancelled – then Riot Swim should be your go to! P.S. Monti is on EVERYONE'S radar, some huge media sources have shared her brand, but I really couldn't NOT share as well. We needed this!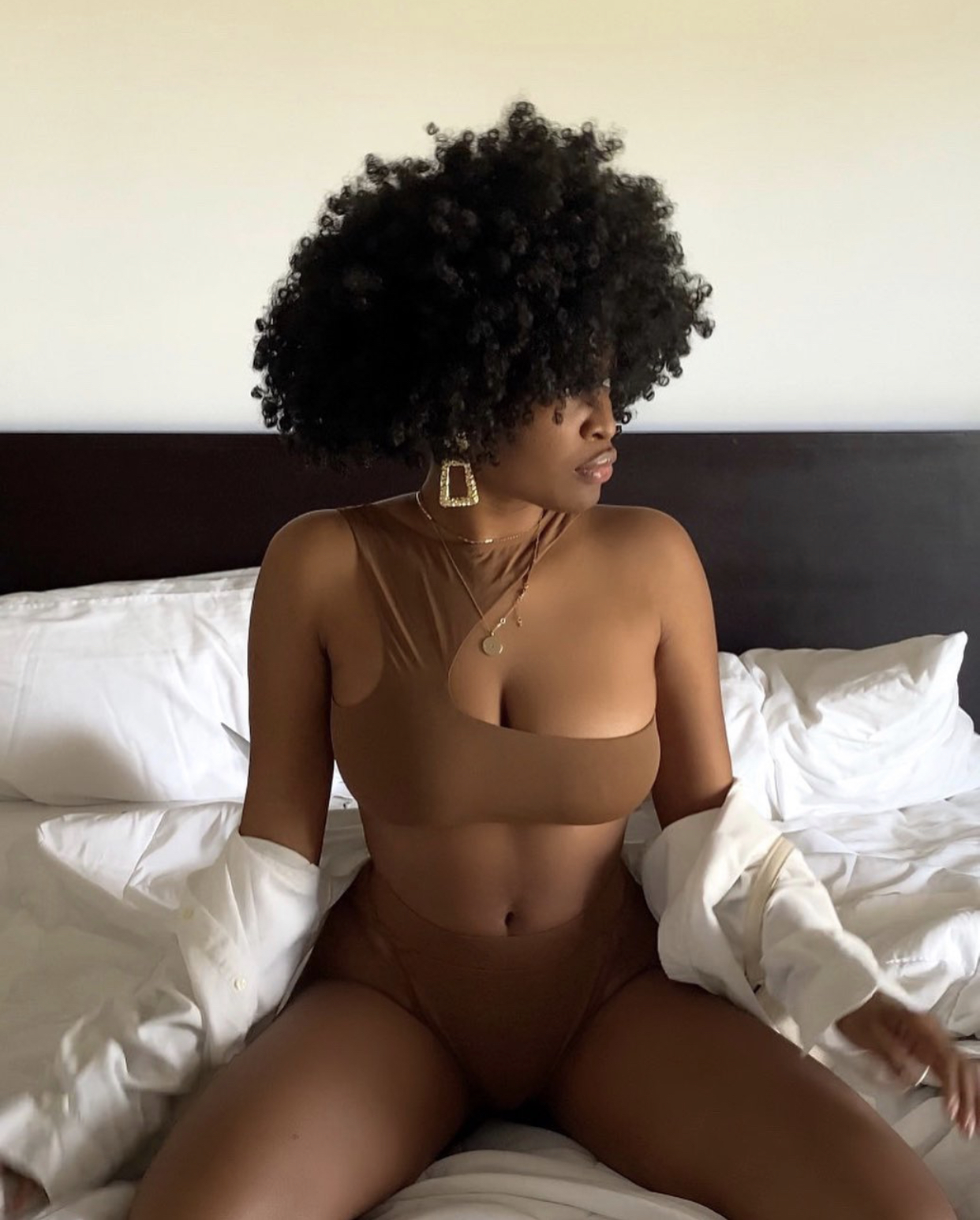 3. Estelle Colored Glass
Let me just start this portion of the post by yelling, literally yelling – I AM PLACING MY ORDER NEXT WEEK! Guys, the pieces that they make are so beautifully colored. And make me well just happy! Estelle Colored Glasses, was founded by former attorney turned entrepreneur Stephanie Summerson Hall but the brand itself was inspired by Stephanie's grandmother, Estelle. makes glassware. But not just any glass, luxury hand blow glass that are a "mix of jewel tones and soft pastels".
My two worlds have literally collided and I couldn't be happier! If you know me, you know I love to wear jeweled tone clothes, but I am also a sucker for pastels! Literally her Instagram Page is a like my favorite place to browse. We can safely add home good to the list now too!
I am particularly fond of her colored Stemware, you can customize a set of 6 for $175.00. And before you say that isn't cheap…it shouldn't be cheap, it's handblown – and we would spend it anywhere else. So if you can afford to make the purchase and like her items, get to swipin' and supportin'. 🙂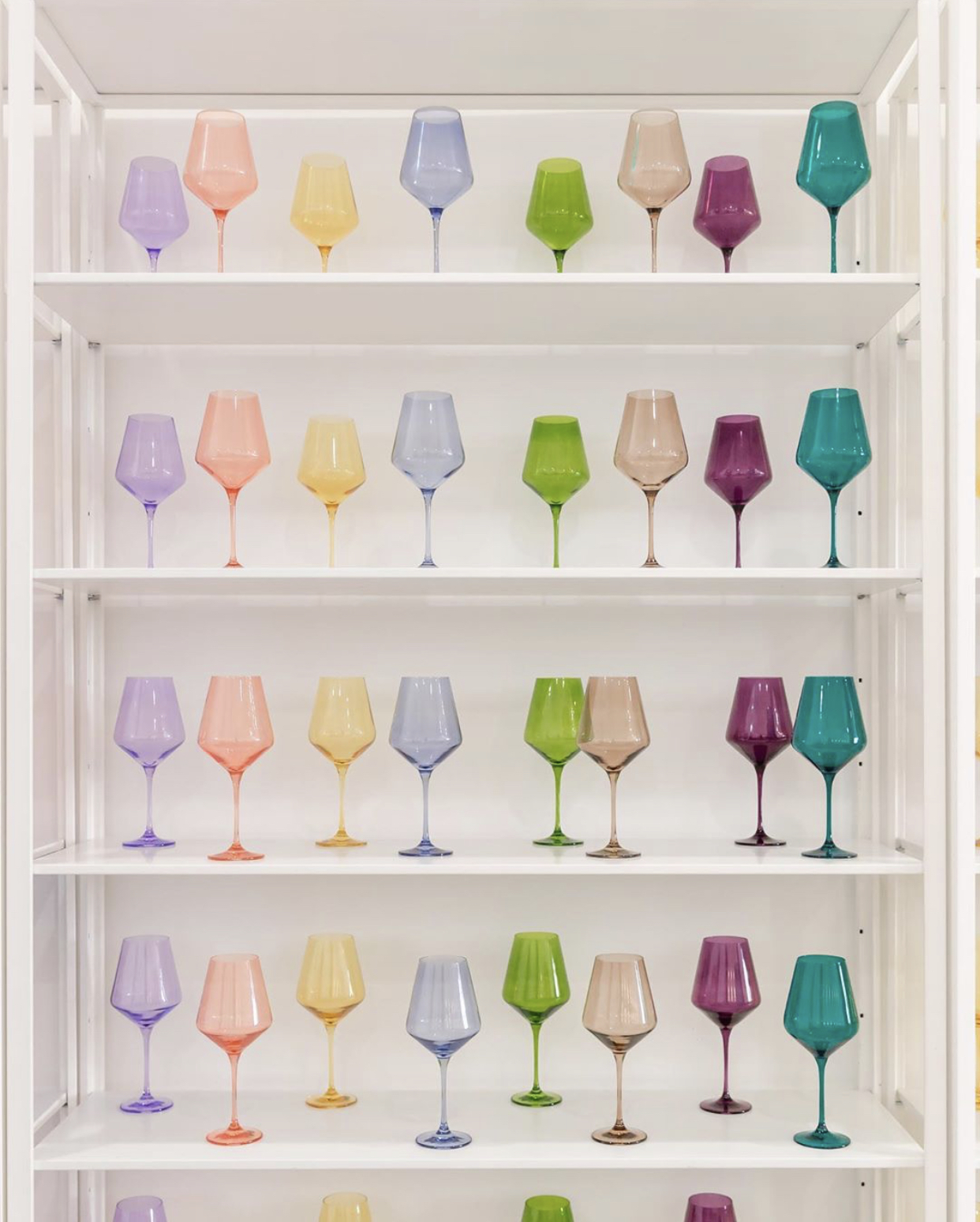 4. Lipbar
Early last year I saw a clip of when the Founder of The Lip Bar, Melissa Butler was turned down by SharkTank – right after being told she was a "colorful cockroach", on national TV, no less. I cringe every time I thin of that clip – despicable. But I digress! I'm here to inform you (if you've been living under a rock 😉 ) that Butler's glow up has been so real, that it was talked about several times on National TV, Netflix, Essence, Forbes, The Real Daytime TV show and more!
The Lip Bar is a Vegan & Cruelty free cosmetic beauty line, with an array of lipstick, glosses, blush, foundations and eyeshadows. Originally told her lip colors were TOO colorful, Butler soldiered on, to now have a multimillion dollar empire AND be sold at Target! If you're in the market for some makeup goodie, I would definitely suggest checking out The Lip Bar's Instagram page for color choices and inspo!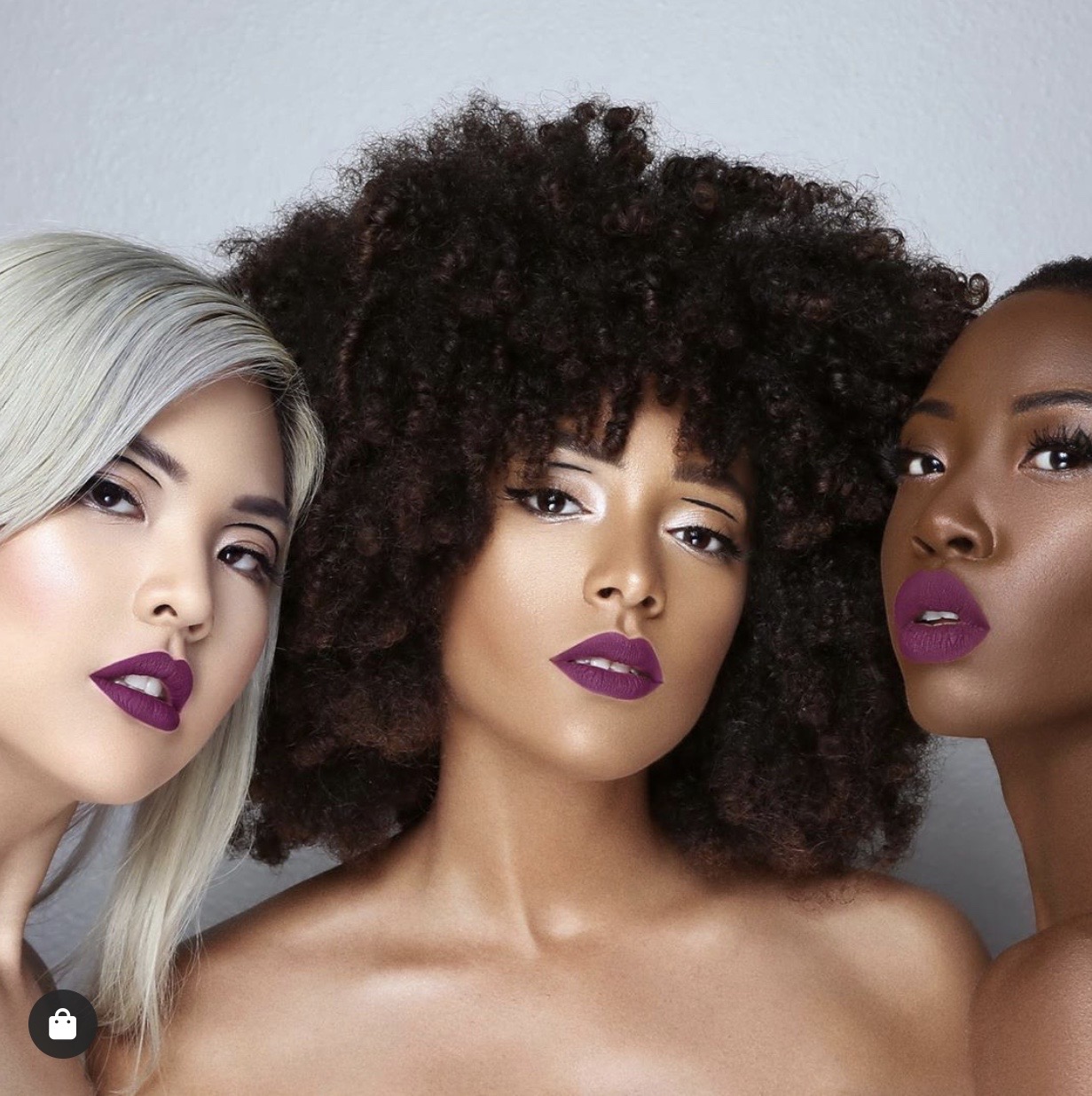 5. Brother Vellies
Last but certainly not least, is Brother Vellies! This is one of my favorite black owned businesses. I found out about this brand, from a ton of white influencers/allies who kept sharing the brand's Instagram page. I cannot believe I wasn't following, supporting and shopping their merchandise before now!
Brother Vellies is founded by Aurora James, who upon founding in 2013, did so to keep "traditional African design practices, and techniques alive while also creating and sustaining artisanal jobs." They make things big and small, their shoes are drool worthy! But more recently during the pandemic, Brother Vellies has been making (and selling out of) items mugs and fuzzy socks, to brighten up our time working from home. Since finding them, I can say I love everything they stand for. And their products are beautiful…seriously I want these shoes.
I also want to highlight, it would seem, James is a born leader and activist. A few weeks ago she began to use her platform to call on major retailers to stand up and pledge change in the wake of social injustices that were long hidden and finally being revealed. Her request for these brands to commit to a 15% Change, very quickly went from that to a movement in and of it's own right! I am here for all of it! For more information check the organization's Instagram Page!
I hope you enjoyed the black owned businesses that I shared!
More importantly I hope you will start shopping and supporting these black owned businesses, and continue to!
We (ALL OF US) still have a lot of work to do. This isn't a monologue, it HAS to be a dialogue in order for the black community to be able to begin to heal. But I think supporting black business, is a great step in the right direction!
Join me back here next week, for another round of Melanin Monday!
Until next time,