The struggle is real when it comes to black women's hair, especially natural hair. With so many hair textures, the styles though are limitless, time needed is sometimes a lot. Wether you have short hair, medium length hair, shoulder length…I think we can all agree, it is literally a constant battle! With every varying hair types and textures, curl patters, density, porosity, and more – sometimes it's a challenge to find a chic and effortless style. And for those who are natural, protective hairstyles are a must as well. As a mom, who works full time and blogs full time, I am always looking for little life hacks or shortcuts. I like that I can do, giving myself back 5 minutes of my day or 5 hours when it comes to my hair.
Since going natural, I've tried to find cute but simple hair styles, that I can do. You the know the hairstyles that leave people wondering how you had time to get to the hairdresser? Or who taught you to do your hair, those styles. Would you believe me if I said YOU could do all these styles. And without breaking bank and most without going to the salon except for once?! Shocked? I was too!
10 Quick Easy Hairstyles For Black Women
Best part, all of these styles can be worn on a girls night out, date night or even to the office. These styles are as versatile as they are quick, some of them are even protective hairstyles! I am here to make life easier for YOU and I, both. 🙂 So I wanted to share my top 10 picks for quick and easy hairstyles, specifically for black women.
Below you will find, my top pics for Quick Easy Hairstyles For Black Women
#1 Wash and Go
Starting the list off is one of my favorite effortlessly chic styles, which is a "wash & go". This particular style is for my ladies with naturally curly hair. On Monday mornings when I am in a pinch for time, this style is a winner. As it's name states, you wash your hair, apply your product and go! If you're not completely pressed for time then you can diffuse your hair to allow for volumous day 1 curls! I use the Dyson Dryer & Diffuser linked here.
My go to products for this style are: Camille Rose Curl Milk & Camille Rose Curl Maker gel. These products are great when it comes to locking in moisture. First separate your hair into 4 sections. Second apply the product directly to the sections of my hair, using the praying hands method. Third, allow to air dry. This is considered a protective style, because it is tension free. I make sure that I don't resort to this style a lot, as it can cause fairy knots for some hair types. Also this hair style can be done by all ethnicities, not just African-American's hair.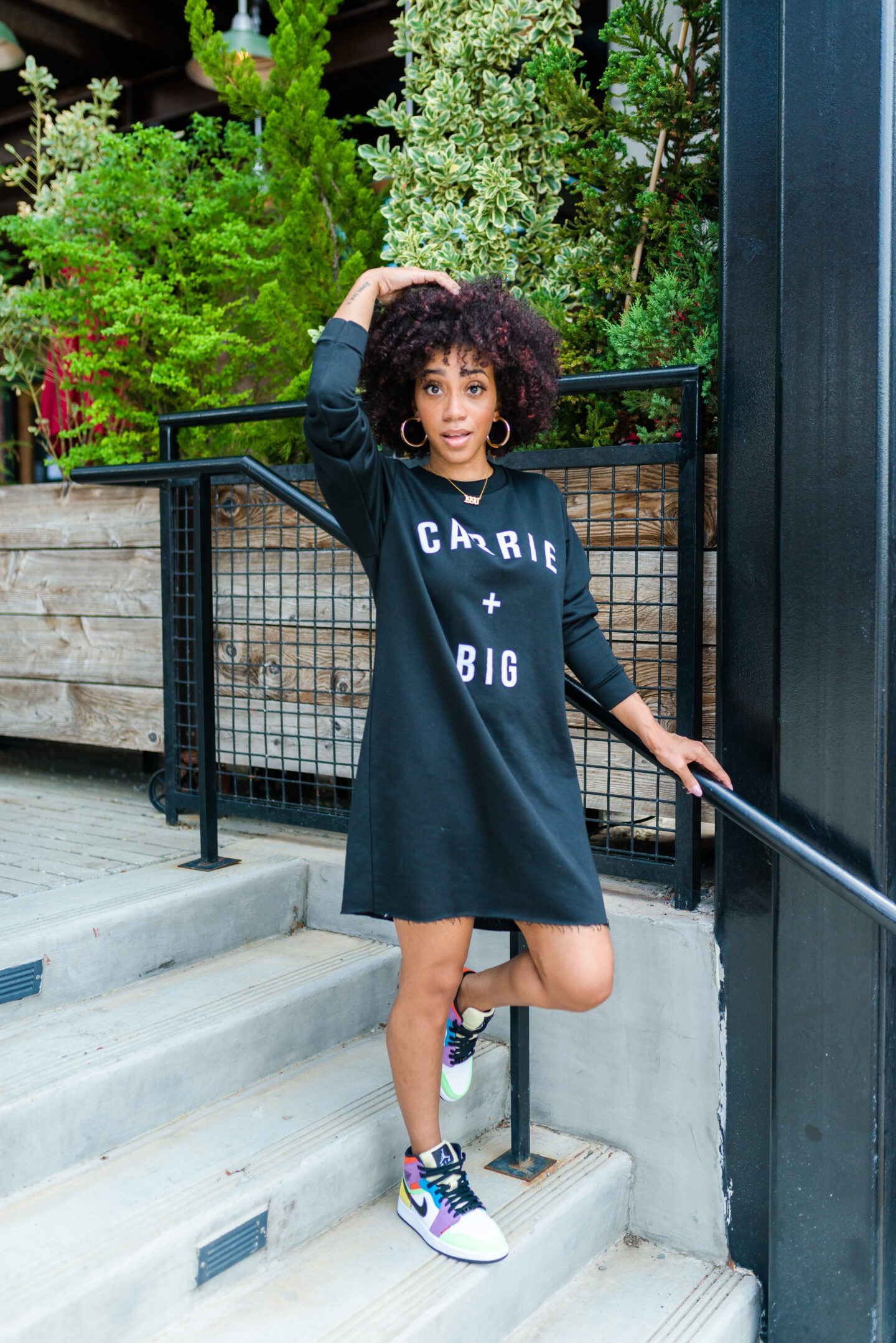 #2: Knotless Box Braids
This has really been my go to style for a large portion of my natural hair journey. When Box Braids & Knotless Braids came on the scene, it took the world by storm. Everywhere I turned, there was another influencer and/or star, with these braids! Yet another protective style, if done correctly, box braids…more specifically knotless box braids, can result in healthy hair growth. They've definitely given my hair a much needed break, after I did the big chop almost 2 years ago.
Initially I was at a total lost for hairstyles for natural hair, but once I heard of this braided hairstyle, I was SOLD! I never looked back!I've had my hair braided at least 8 times since then. It's also extremely versatile. I wear my hair in a: French braid, top knot, and many more styles. This style WILL protect your hair (if done correctly and not too tight). Unless you know how to do this style yourself, you will need to go to a salon to have this done. I have found my box braids, knotless or not run between $90 – $200, depending upon who is doing them.
You will also need to purchase braiding hair, these are extensions that the stylist will feed into your hair. I use X-Pression's pre-stretched hair linked here. Additionally I go for the longer hair, as I like my braided hairstyles to come to top of my waist. It gives me a more dramatic look. Kind of like Beyonce's hair in the Lemonade Video.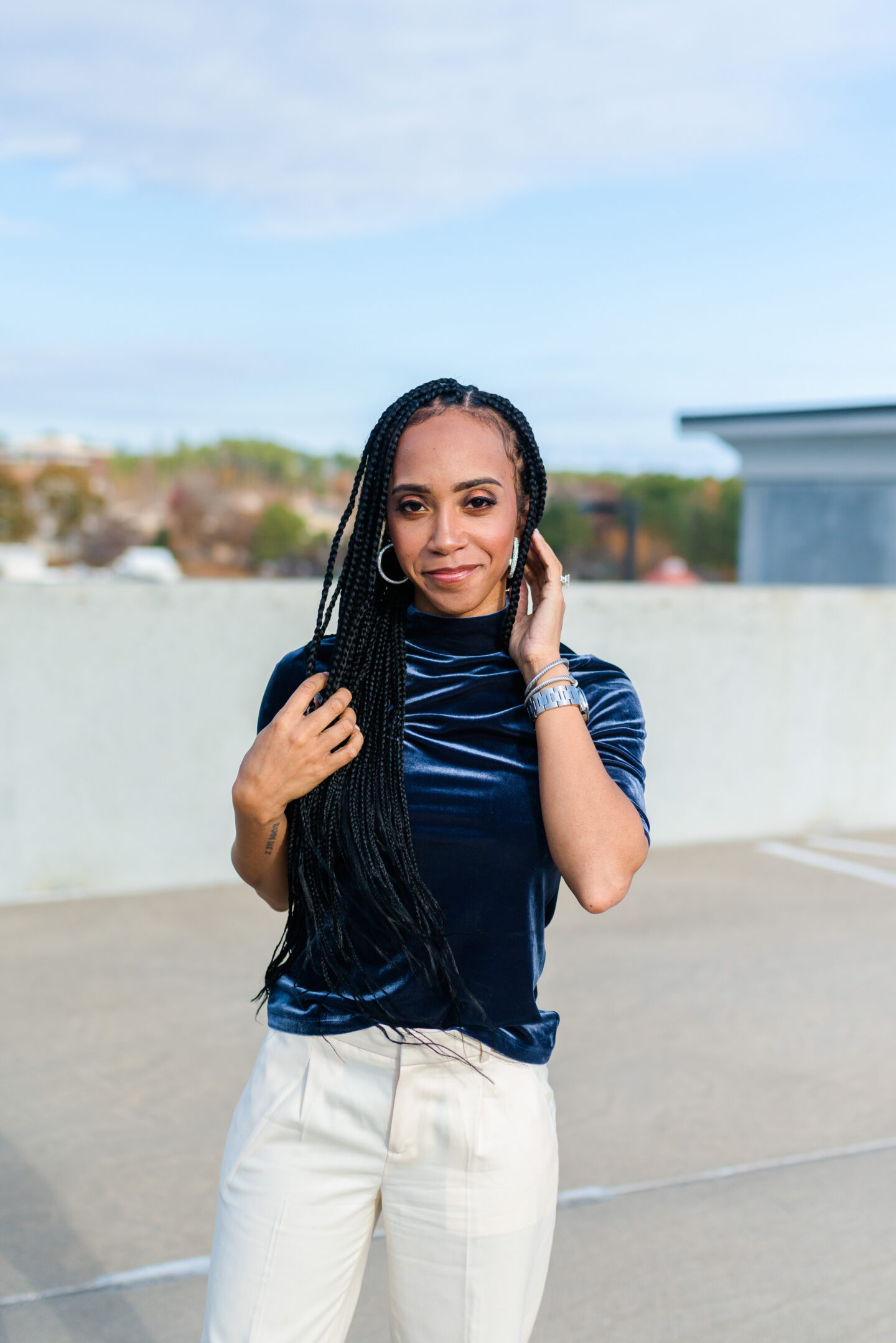 #3 – Top Knot / Braided Bun
Whoever told you braids couldn't be chic, lied! They are so versatile, you can do a bun hairstyle and more and it STILL be a protective hairstyle. I was able to pull of braids in a top knot / braided bun while wearing a cashmere sweater and tutu! Ha, take that corporate America! Haha! This is why box braids and knotless braids are so versatile. I wear mine in a lot of different ways! All I do for this style is first, flip my head upside down, using a silk or satin hair tie (prevents breakage and irritation, I've linked it here).
Second I put my hair into a high ponytail. Third, I put my pony into 3 sections, then take 1 section of my hair and wrap it around clockwise. I repeat this step on the other 2 sections of my hair. Ta-da, you have yourself a top knot/ braided bun in under 5 mins. I usually either bobby pin the ends to ensure they stay, or put another hair tie around the top knot, then tuck my braids around it, to hide it.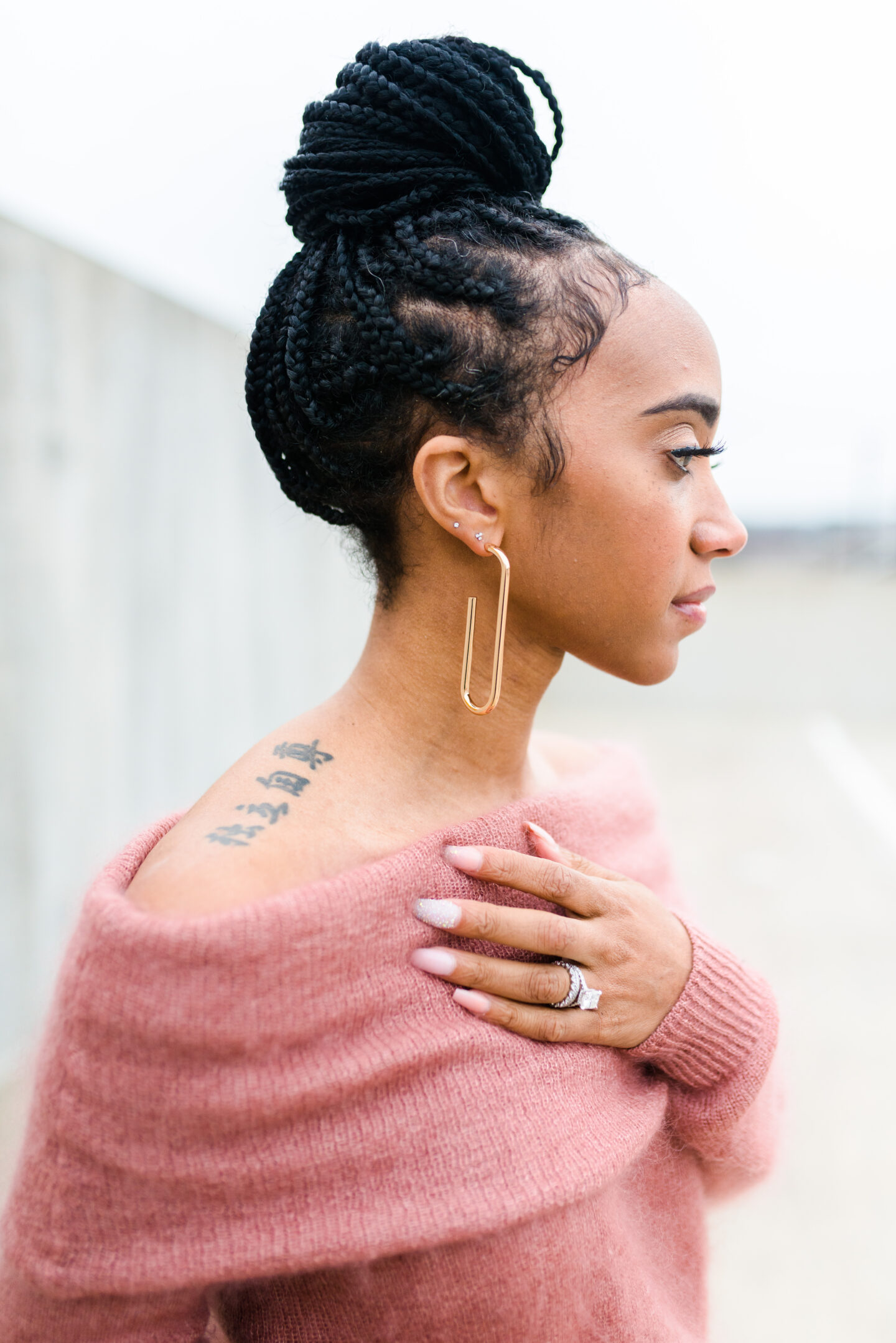 #4 – Flexi Rod Set
These styles require very little and can literally last you up to 2 weeks if properly cared for! Flexi Rods come in varying sizes, for this particular set, my stylist used medium ones, linked here. This protective hairstyle, can be done at home. It was my first time having it done since going natural, so I wanted someone to do it for me the first time, and also show me how to do it myself.
To achieve this style, you will need: Flexi Rods, Setting Foam (my go to is Mielle Brazilian Curly Cocktail Curl Mousse). Linked here, is is a step by step video tutorial on how to do it at home, by one of my favorite hair Bloggers Janae Mason.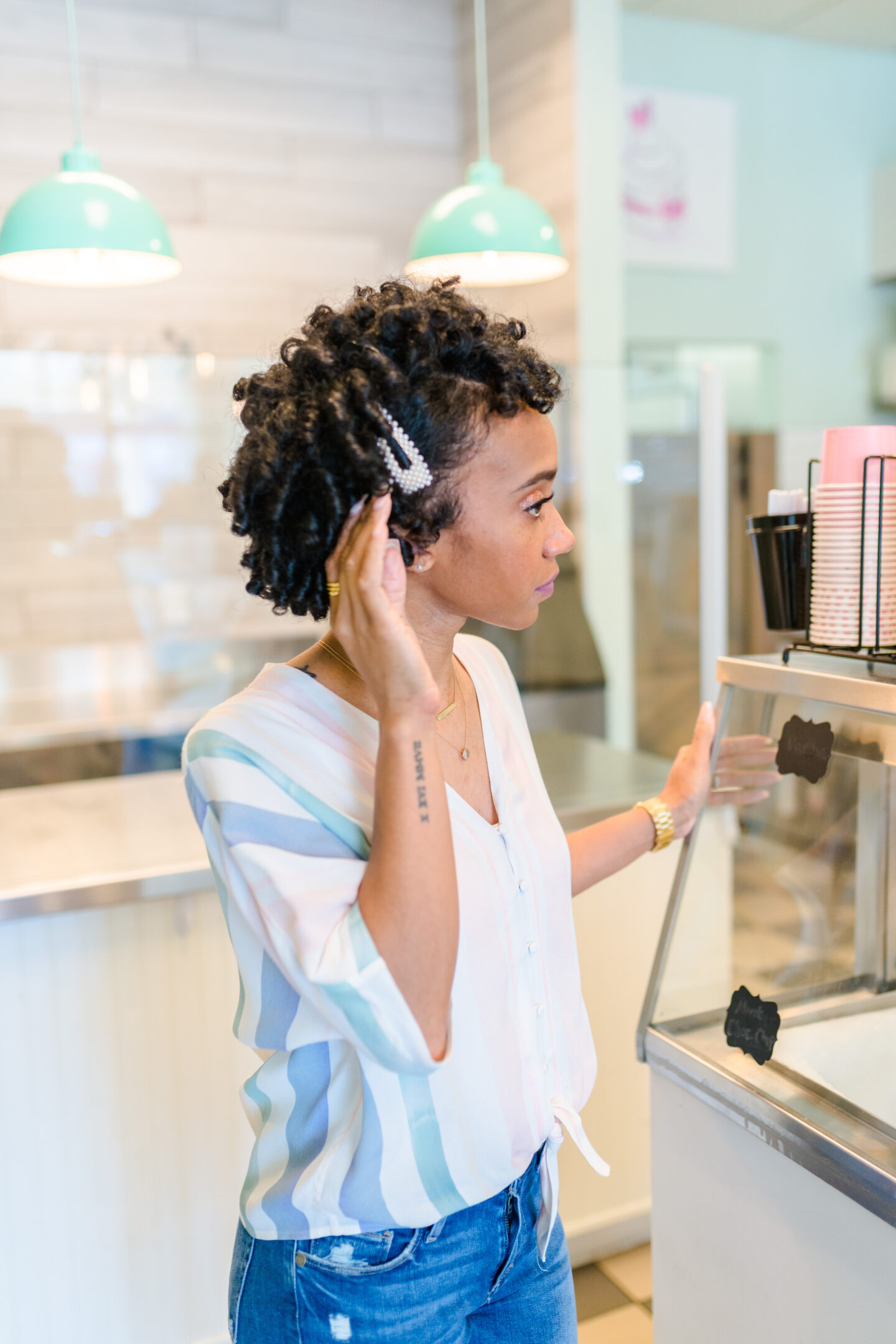 #5 – Passion Twist
In this section we are tackling the widely popular, Passion Twist. These are very much like two strand twist. Some people are able to achieve this style at home on their own. I cannot! So I made an appointment with my local beautician BJ aka The Loc Queen, to install this low tension protective style. I was able to wear these twist for 5 weeks. I am also was able to put them into a variety of styles from a high ponytail to French braids. You are also able to choose your length; if you want short hair, medium length hair, even shoulder length hair – it's yours! I prefer my hair to be long!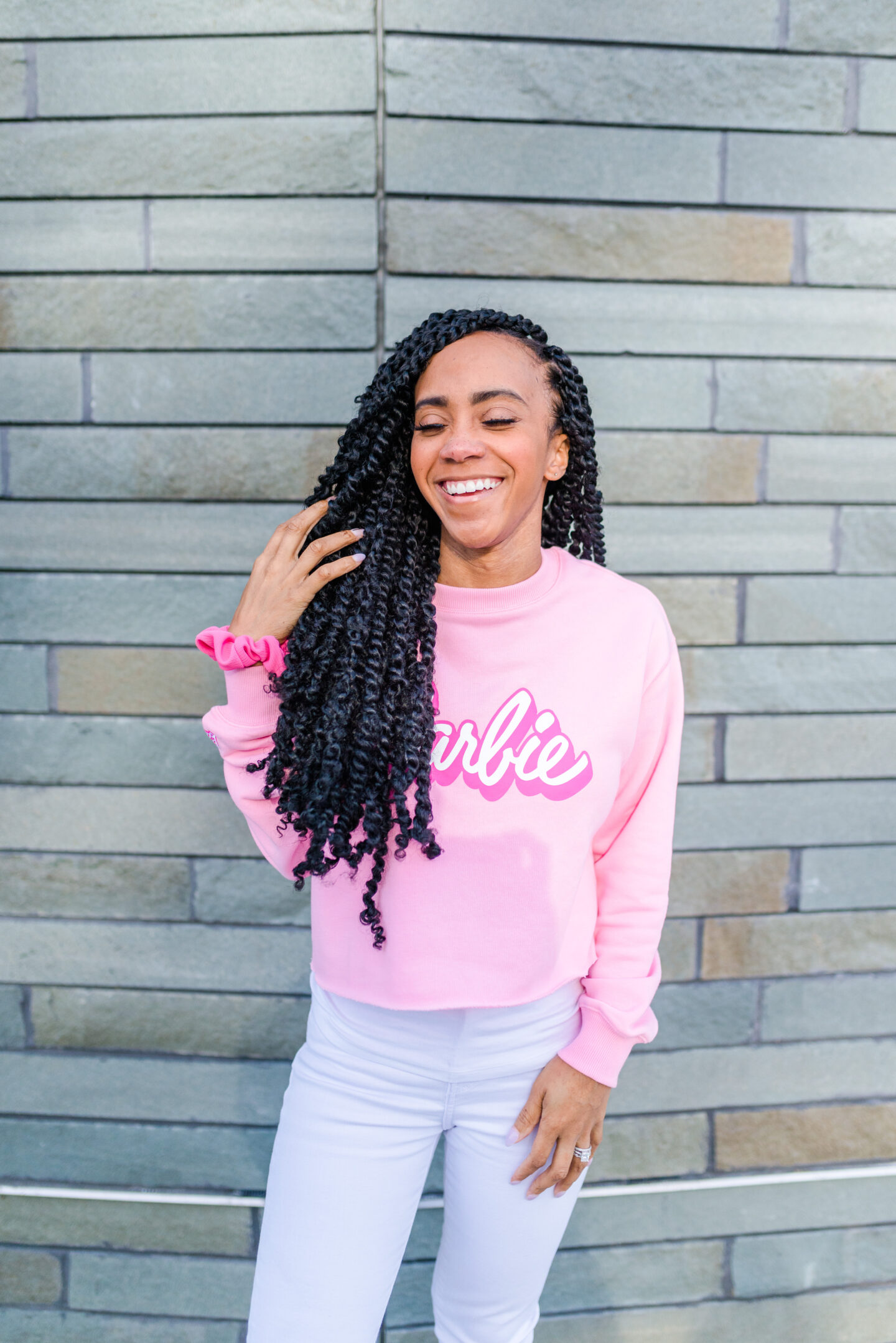 #6 – Faux Locs
Another wildly popular style is Faux Locs. It is a great low tension protective styles that you've seen a ton of African American women with as of late. This is not to be confused with a faux hawk. These faux (or fake locs) are actually a great hairstyle for women and men! You get the feel of having authentic locs, without the years of locing your hair. Bj did this style for me as well.
This style is done by taking sections of your hair, braiding them then wrapping the loc hair around your own hair. It is literally one of my favorite styles! And I was able to achieve a ton of different hairstyles including the the "pineapple" hairdo that so many curly girls love to do, with a simple hair tie!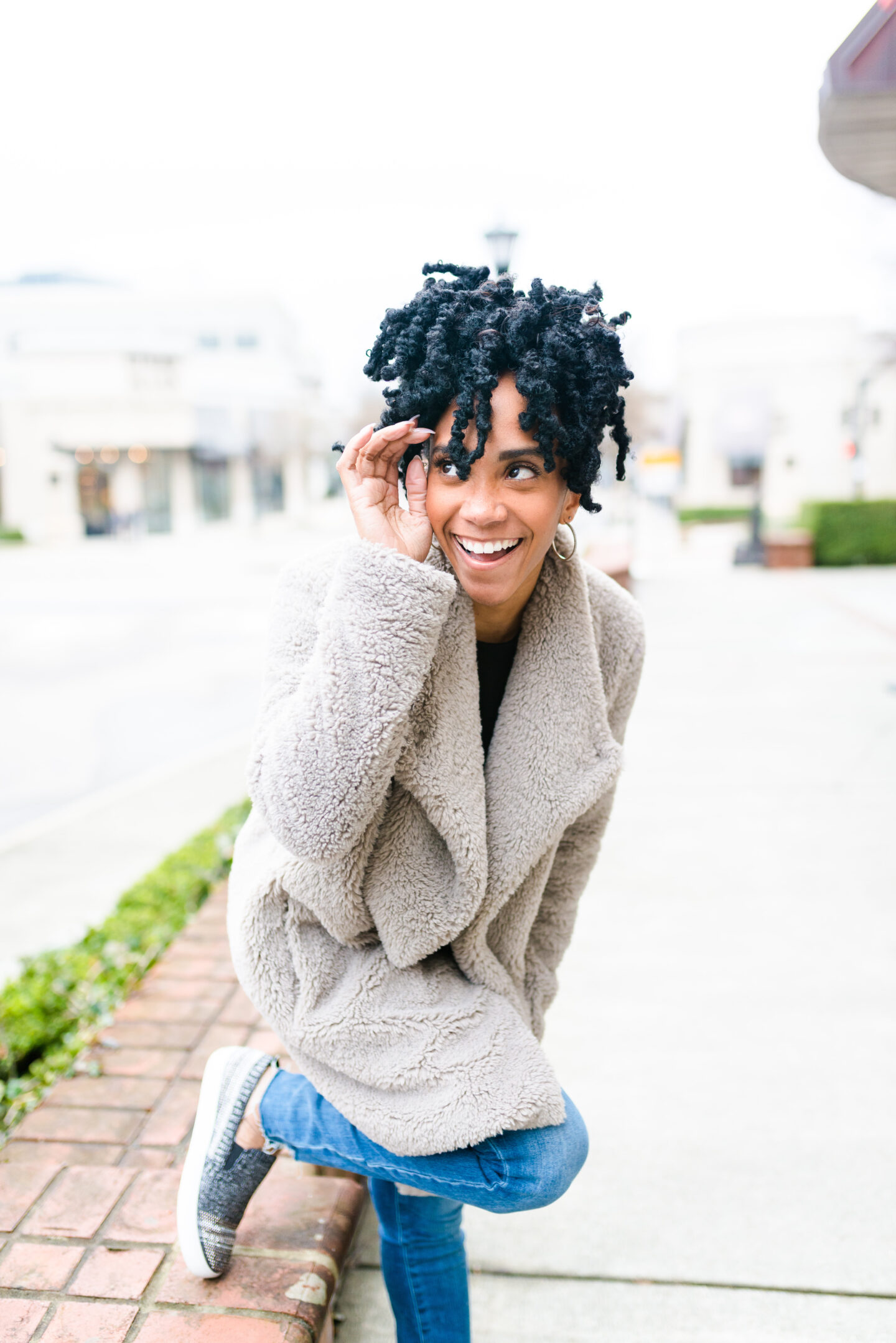 #7 – Bantu Knots
I have yet to achieve this infamous Bantu Knots, but I love them none the less! Don't be fooled by the name, they are NOT knots and are very protective to your hair. This style tribal style made up of large or small coiled buns. I honestly feel like this hairstyle is such a conversation starter. From what I know the most important part to this style is the size of the sections of your hair and the twist method. A great thing about this style is once done, I can wear my knots OR once my hair dries, I untwist them to give me a full and wavy mane. You can also do the side braided to give it an edgier look.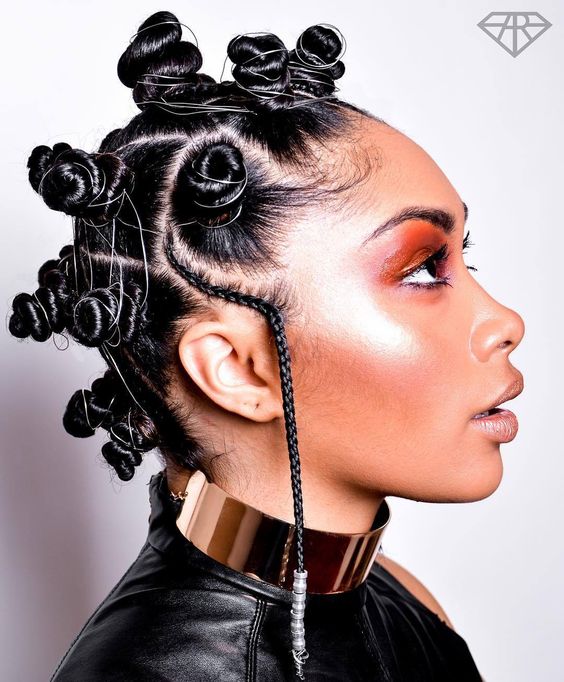 #8 – High Puff
Recently, I found my curly hair was FINALLY long enough to do the High Puff hairstyle. I literally did a happy dance you guys, this is a pivotal moment in every curly girls hair journey! Looking at this style you would think that my hair is tied very tightly with a hair tie to keep the back and sides pulled tight. WRONG! This is a true protective style, achieved by using the LCO method, adding water and a gel. All I do is brush my hair in an upward motion and put a very loose silk hair tie (linked here) around my puff. I then pick it a bit to fluff it and I'm done!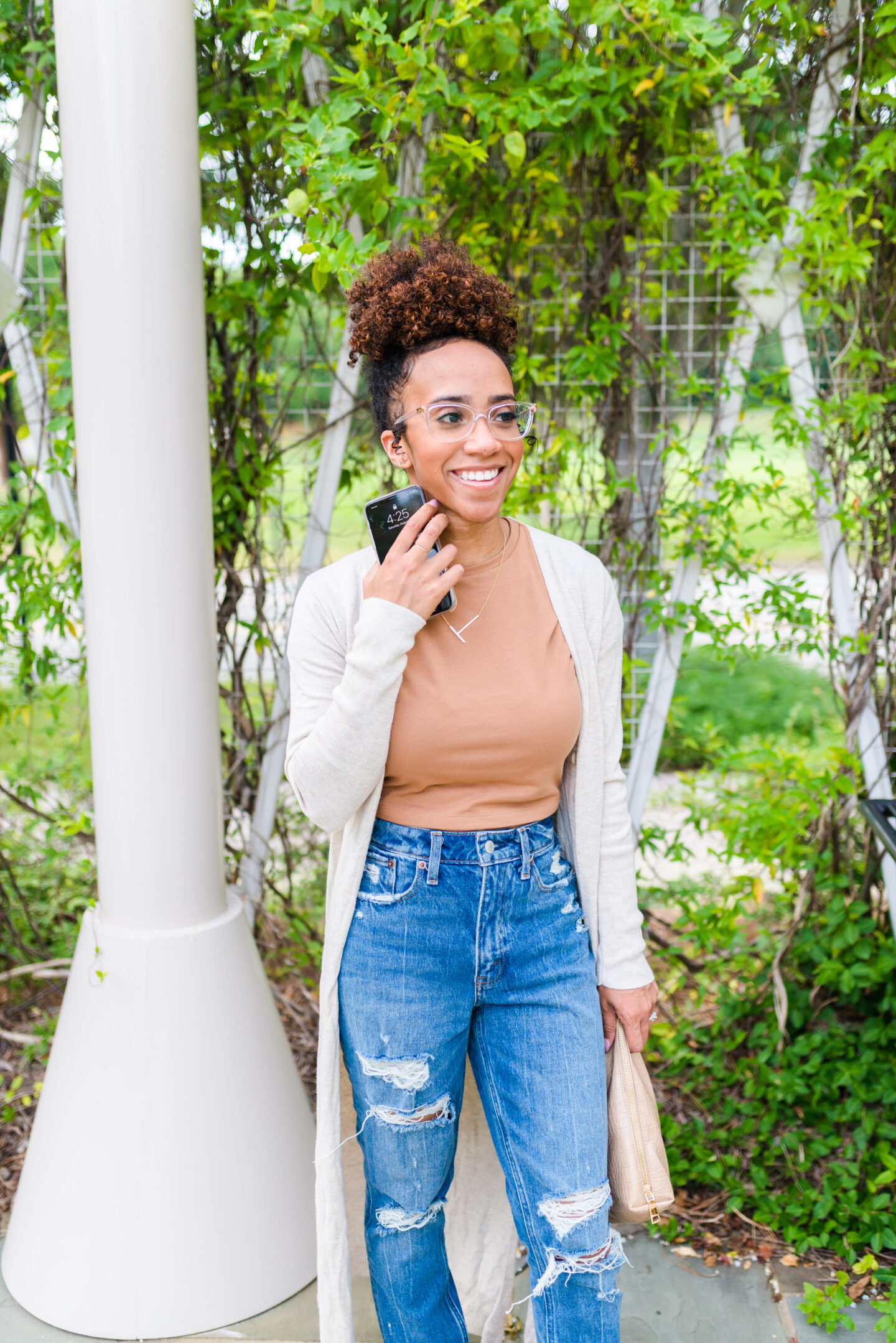 #9 French Braids
I know some of you are likely scratching your heads saying what, French Braids…what? Yes, French Braids aka Cornrows are a great protective style! These braids are very versatile, you can add in smaller braids, feed in extensions to make them longer, add sections to give them a snazzier look and more! When doing my hair at home; for this style I section my hair into two parts, apply gel and brush my hair back. I then braid my hair and secure it with two (silk) hair ties. Sometimes I will also add hair jewelry! When going to a stylist, all you need to do is sit back and let them work their magic!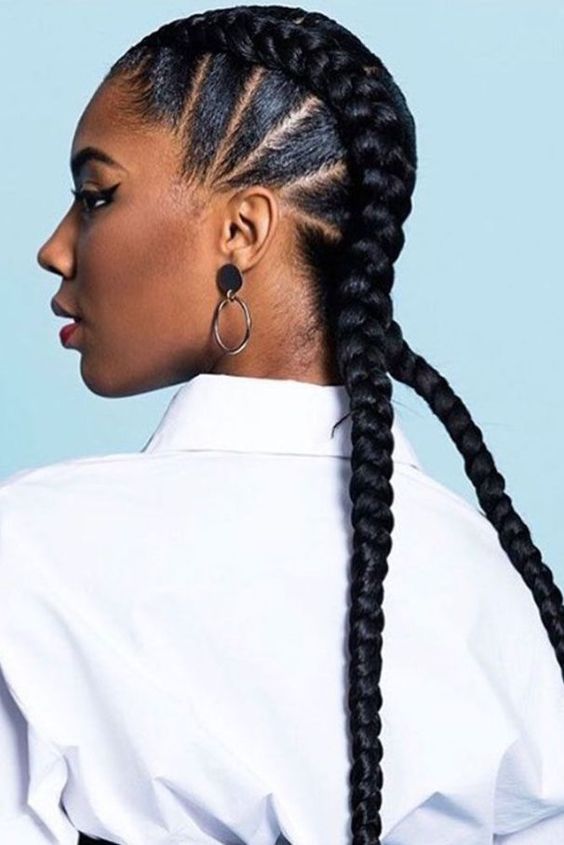 #10 Flat Twist
Last but certainly not least…a go to for MOST curly hair women is the Flat Twist! Ladies, all I use is gel with a firm hold (my favorite is linked here) & bobbie pins. The flat twist can be done a TON of different ways. I tend to part mine down the middle (like you're going to do French Braids). And then I twist them along the base of my head, almost mimicking the Milk Maid Braid technique. I lay my edges down for an hour. And that is it!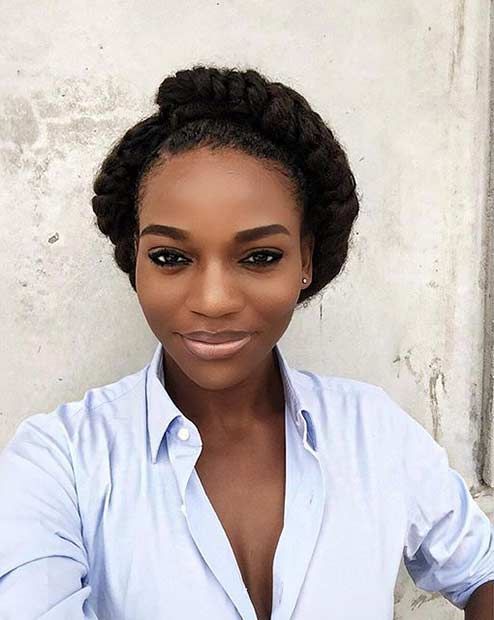 Find More Hairstyles For Black Women on Pinterest by clicking here to follow my Natural Hair board!
I hope these style will make your hair goals seem more achievable and therefor make your morning a little less hectic! As always, I'd love to hear what you think, comment below and I will make sure to get back to you!
As always, you can shop my look below or by going to my Shop My Look page by clicking here.
Until next time,