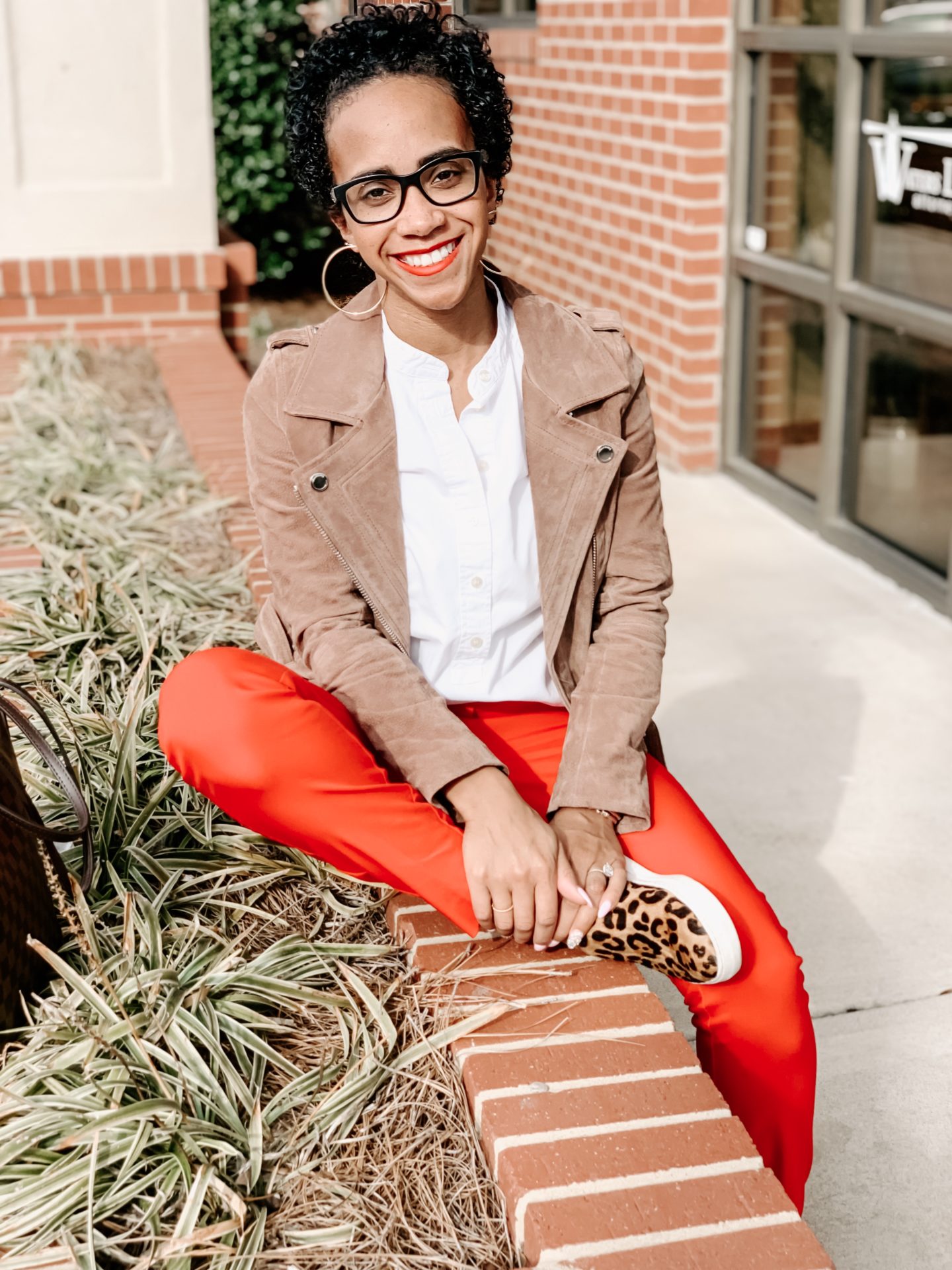 "I write all this, to say this…I don't care what: color you are, size or if you have curly or straight hair. YOU are beautiful inside and out! For my curl-friends, embrace the #BigChopChallenge and let go of the hair that can't be restored. Start fresh and as the dead hair falls away, let the negativity and doubt fall away too." – Tiffany Turner
Hello again peeps! It's nice to see you back, and thank you as always for supporting me and this blog. If you read my last blog post Thankful & Grateful then you know one of my goals was for me to embrace my natural curly hair, which I am now doing. However the first step to this was for me to do The BIG Chop, and cut off all of the dead hair…which I finally did! I was so scared guys, I was terrified my fiancé wouldn't like who I THOUGHT I was going to become, I was more terrified that I wouldn't like who I saw.
The Big Chop, DevaCut Style
Above, is the most current photo of me with my natural hair since getting a Deva Cut. I took it about two weeks ago. Let me just say, my hair has grown significantly since taking that photo! I will be doing another post this coming week detailing what I've done so far to encourage my hair to grow. My ultimate goal is to have long hair, but in the form of a curly afro.
The photos below are the before and after photos of my DevaCut by certified Deva Stylist & Natural Hair Care Specialist Robin, owner and creator of The Curated Curl and Co. Salon, located in Durham, NC.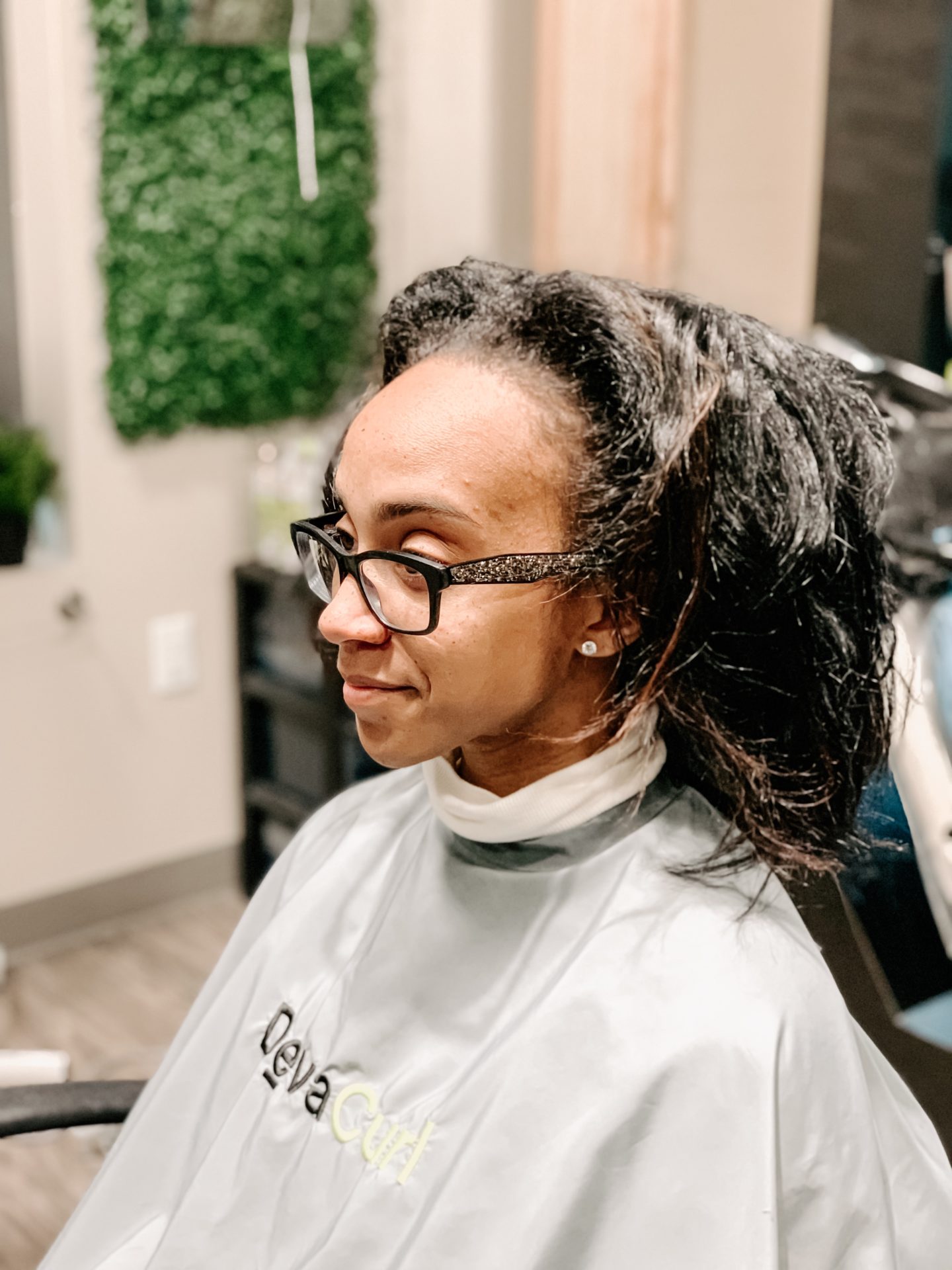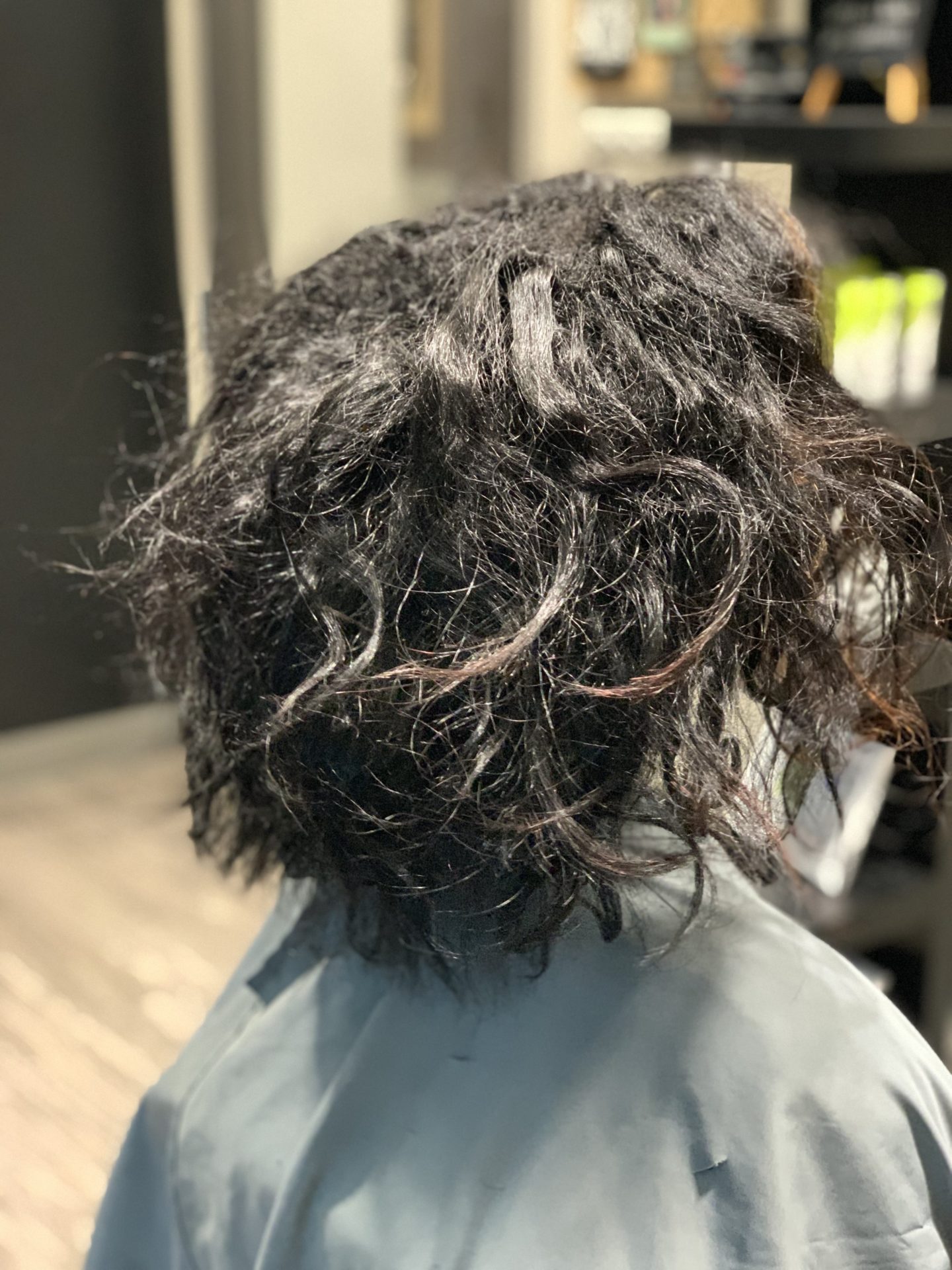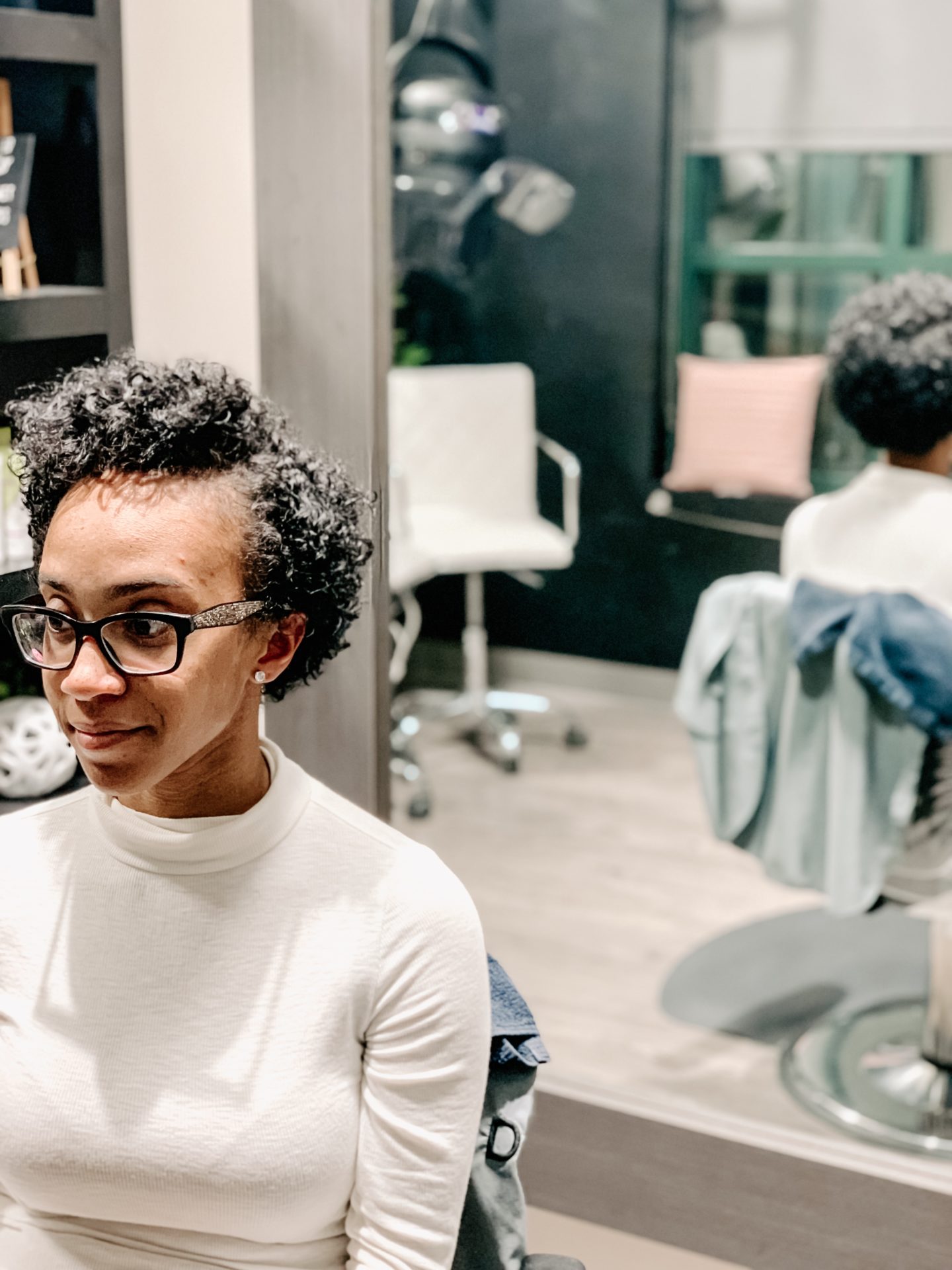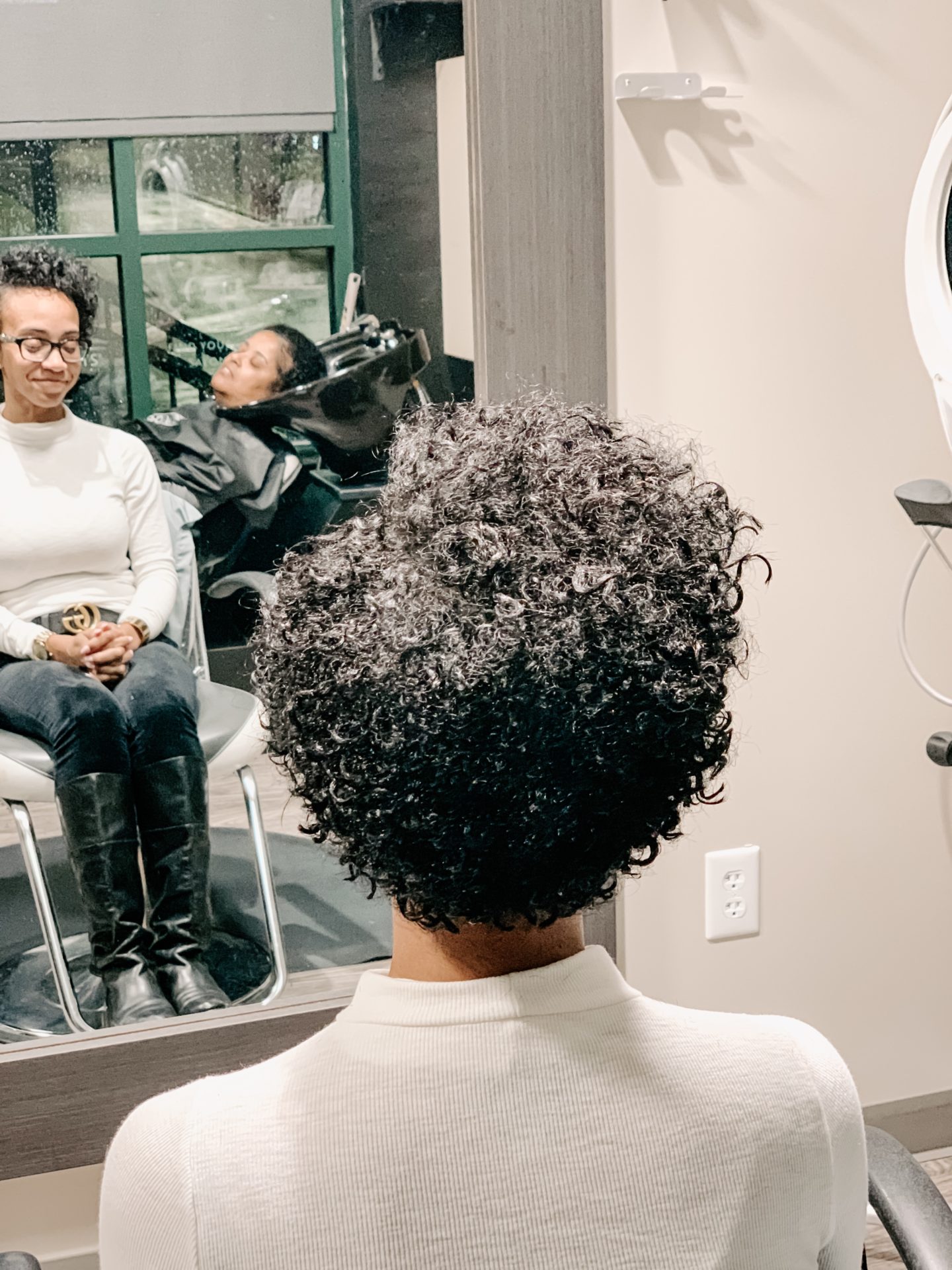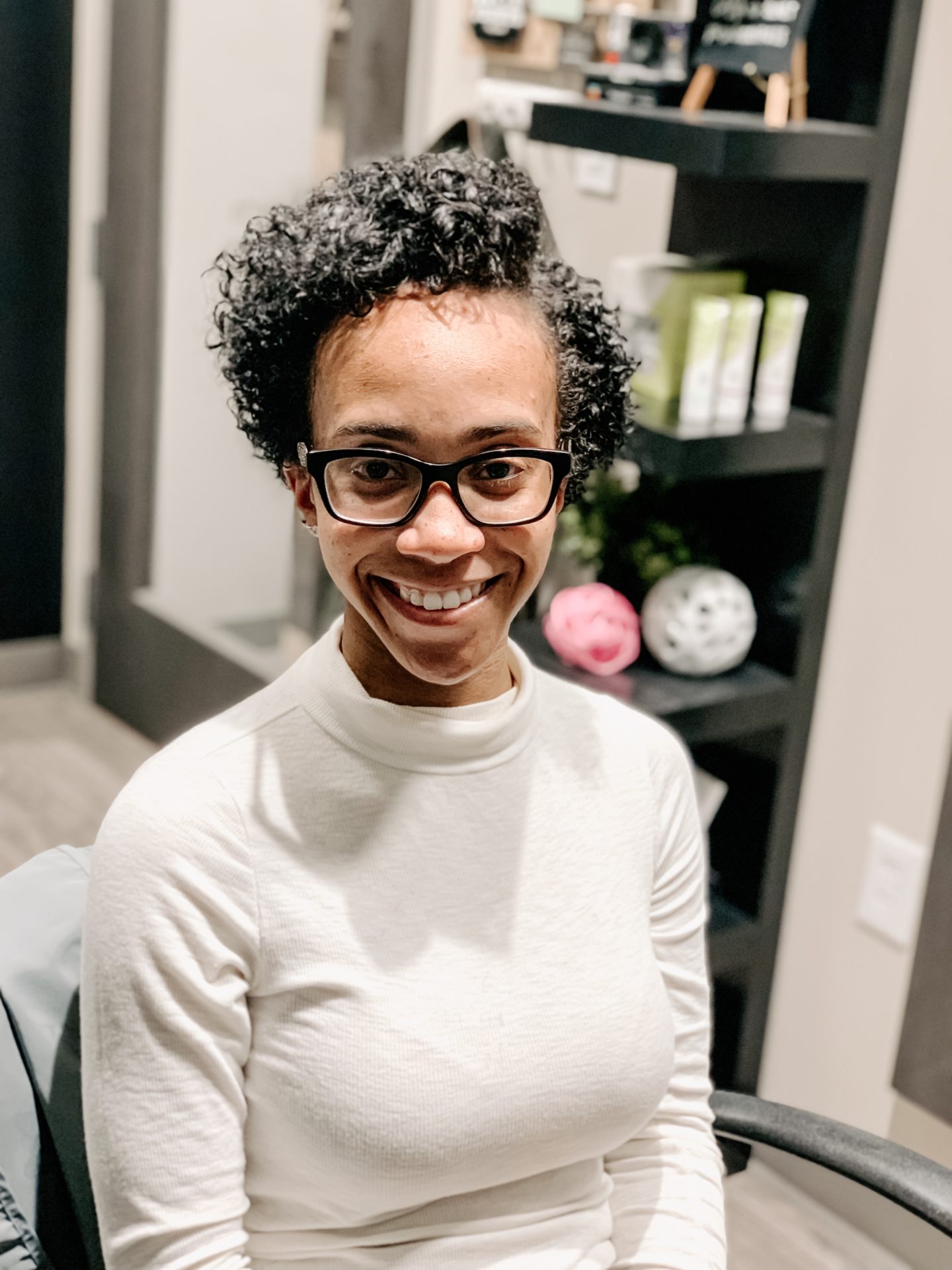 Going natural, getting a Deva Cut and having my hair cut this short was such a nerve wracking experience. But Robin, my Deva Cut Specialist and natural hair connoisseur, put me at ease and made it such an amazing and empowering experience! I honestly cannot imagine anyone else helping me to transition into this new journey. I felt SO beautiful inside and out when I walked out of The Curated Curl salon, with my Deva Cut and natural hair style complete I was so thankful! It also helped that my fiancé, Jesse was waiting with flowers outside the door, as he didn't know how I was going to be post haircut.
If you take nothing else from this post, please take Robin's name and look into the Deva Cut, your natural hair will thank you!
If you have curly hair, a Deva Cut, is the way to go! This cut is done with you hair dry and in it's natural state. It can be time consuming, as the specialist is going to cut each individual curl, but it is well worth the time and money. The Big Chop experience is just that an experience! But I have realized, you hair is just as much of any investment as is your skin, nails, and mental health. With this short hair cut, I also learned a lot about myself. I learned more of my curl pattern, I also learned that you can have more than one curl patter. Who knew! My hair and curl pattern is a mixture of 3c and 4a. Many black women, I think don't feel beautiful with their natural curls, which is unfortunate, as I was one of those women. I thought my hair had to be long and straight for me to be beautiful, to feel beautiful. And that just is not true!
Should you have a DevaCut style done, please ensure you do your research on the stylist! I cannot stress this enough!
All DevaCut specialist are highly trained and are certified in either Level 1, 2 or 3, Level 3 being the most advance DevaCut specialist. This just means they have had the most training and hours doing these cuts.
If your stylist is a true certified Deva Specialist, you will be able to find them on the DevaCurl website. On the site you are able to see reviews on the stylist in addition to what level certification they have.
They also will likely have their Deva Certification displayed in their salon.
They also will likely have their Deva Certification displayed in their salon.
There is a lot more to natural hair care then just cutting your hair. You also have to maintain it's growth, keep it moisturized and fed. This is done by regularly deep conditioning your hair be it short hair or long hair. If your natural hair is short, you likely want it to grow. And if your natural hair is long, you want likely want to retain that length. In my next post I'll be reviewing different hair products I've used thus far and what is making my hair grow like crazy! I highly suggest starting out with a curly cut, specifically a Deva Cut.
If you've recently done the big chop or are simply dealing with natural hair, please feel free to leave a comment below and share! Hair journeys are all different, but still journeys none the less. I cannot wait to share this natural hair care journey all! No matter if it's Ups or downs, I promise I will remain open and honest with you all.
Until next time!