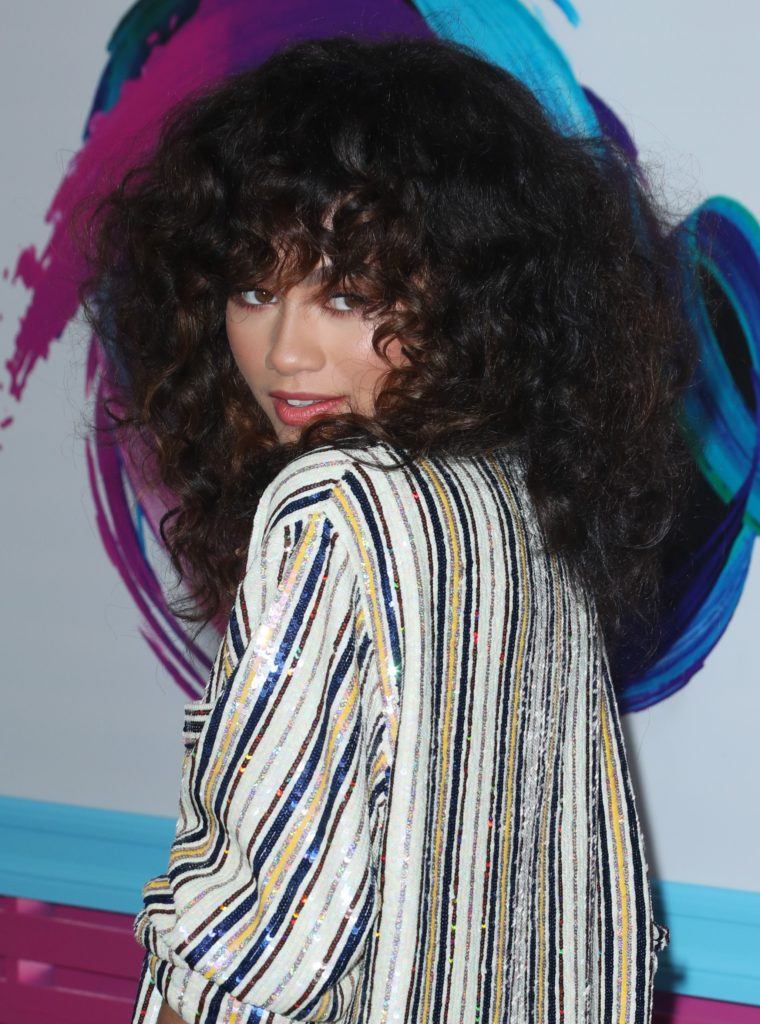 NYFW wrapped and there was A LOT of new trends revealed and renewed, in 2021! In general, I have been seeing and hearing a lot. And I mean, A LOT. It's about how the fashion and beauty world is changing at the hand of Gen Z. ? Side part hate, cancelling the skinny jean, and *winces* UNDER-EYE BAG MAKEUP! So, I am rubbing my temples in disbelief at the thought of drawing on these under eye bags that I (literally) work so hard for. Mine are all-natural and designer thank you very much!
But I digress…I'm here to talk about the fashion and beauty trends in 2021 that I really love and am so excited to see online, in magazines (do they even exist anymore), and on the street! 
2021 Fashion & Beauty Trends
'70s-Inspired Hairstyles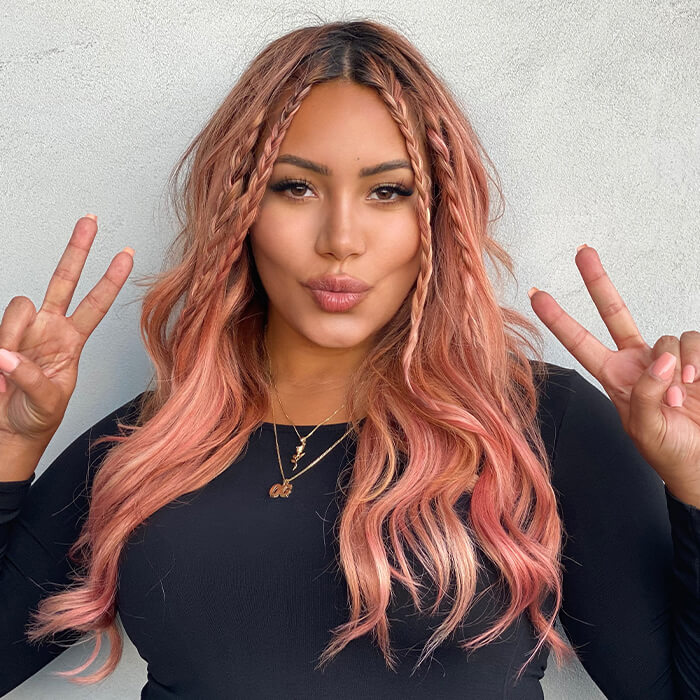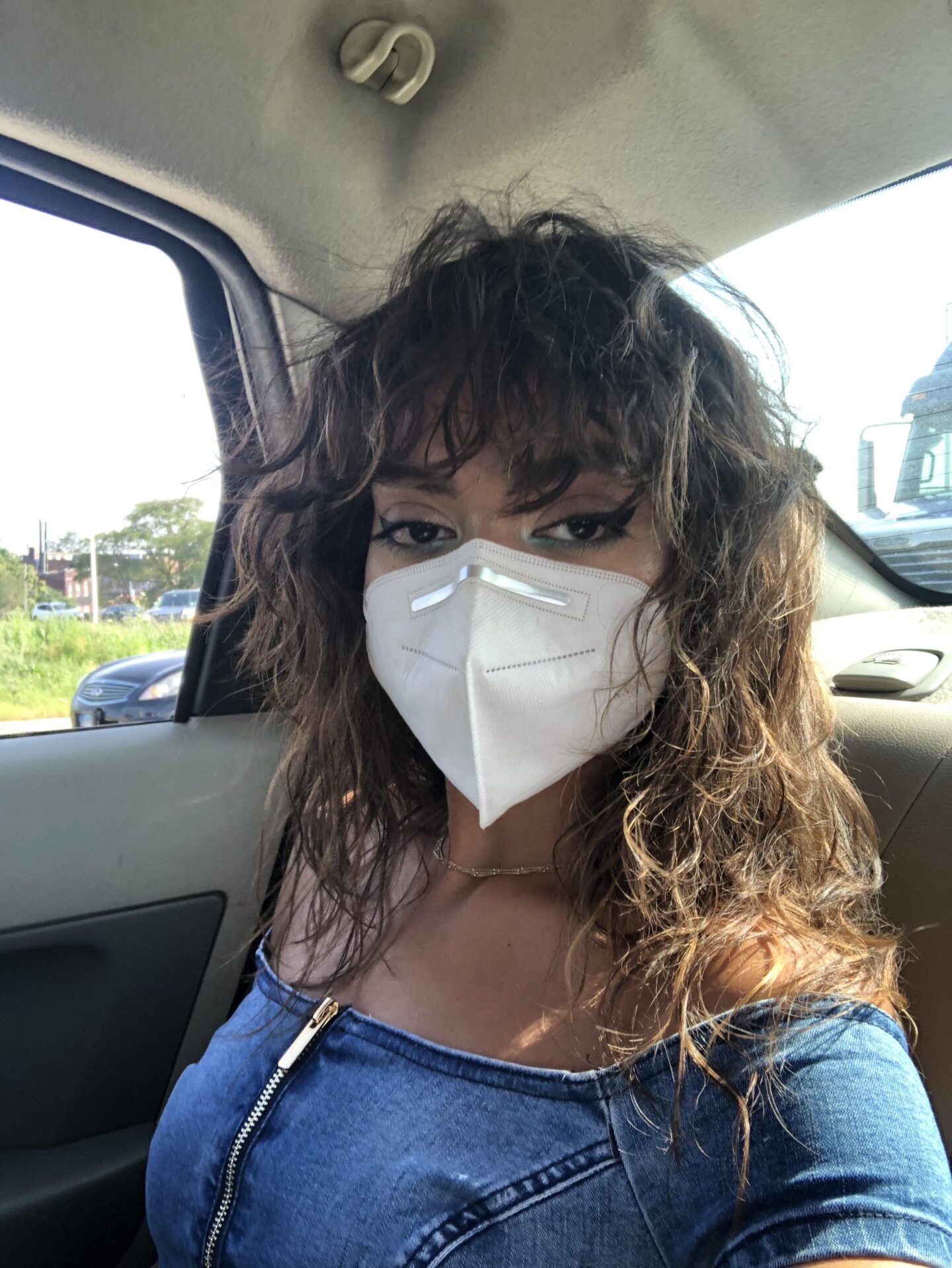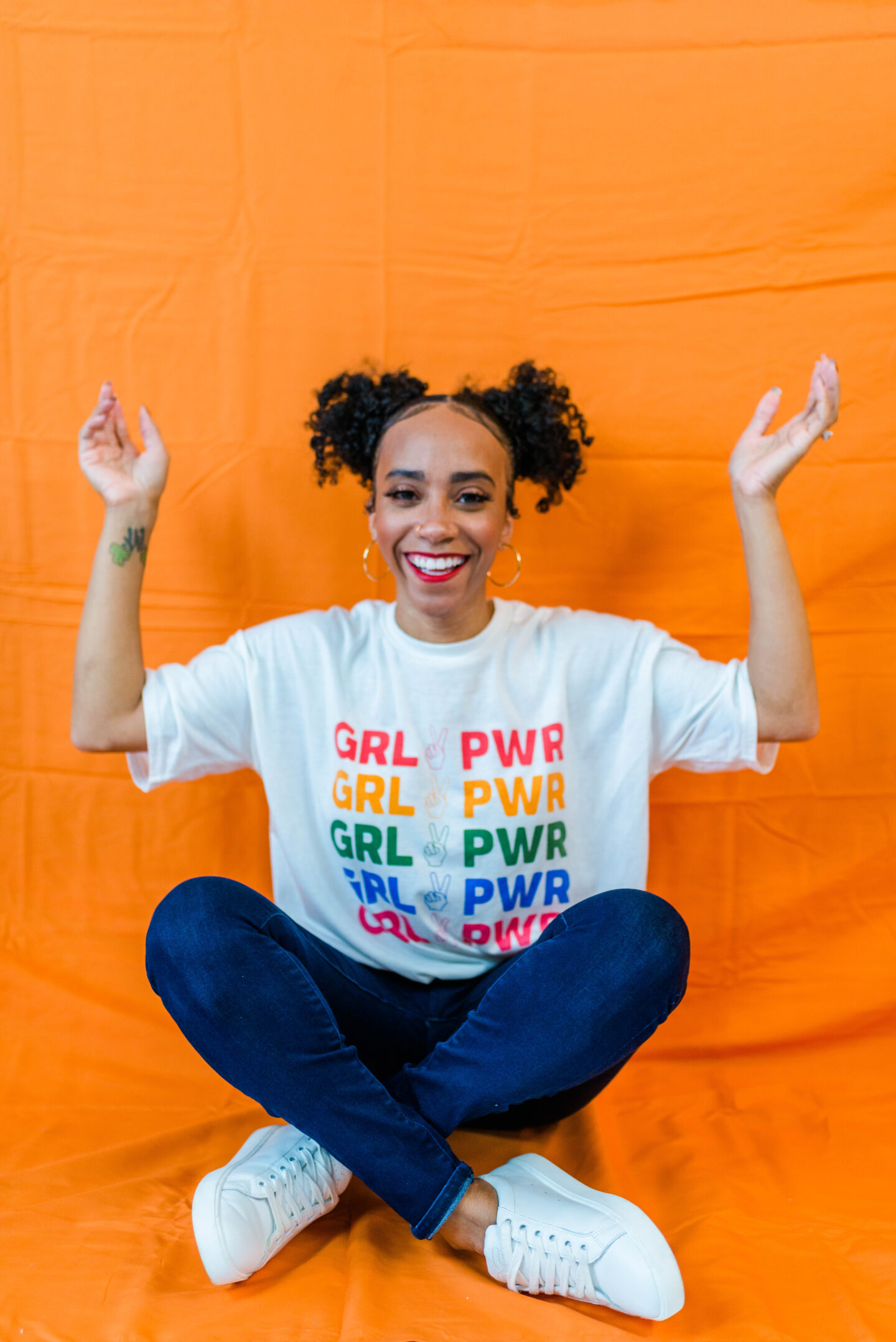 First up is '70s-inspired hairstyles! They say that history repeats itself. So, I guess that's true because I'm seeing so many "fashion mullets," natural curls, and choppy bangs. 2021 is going to be all about natural texture and hair that gives off a rock n' roll vibe. Yes, that's right, put down the curling wand that you've been so dedicated to for years. Then, strap your blow dryer with a diffuser attachment. Also, stock up on hair spray. The higher the hair (or heels) the closer to God – as the saying goes!
This year's hairstyles are going to be as effortless as commuting to the office these days. Even with my own naturally curly mane, I find myself fluffing it more than usual. I am here for ALL of the volume! Don't get me wrong, I still love to wear my defined curls, but the bigger the afro the better! And don't even get me started on puff balls and pigtails making a comeback! I am SO excited, I cannot take it! Even though both of those styles make me look like I'm not legal! Interesting how a simply hairstyle can make you look more youthful!
Money Piece Highlights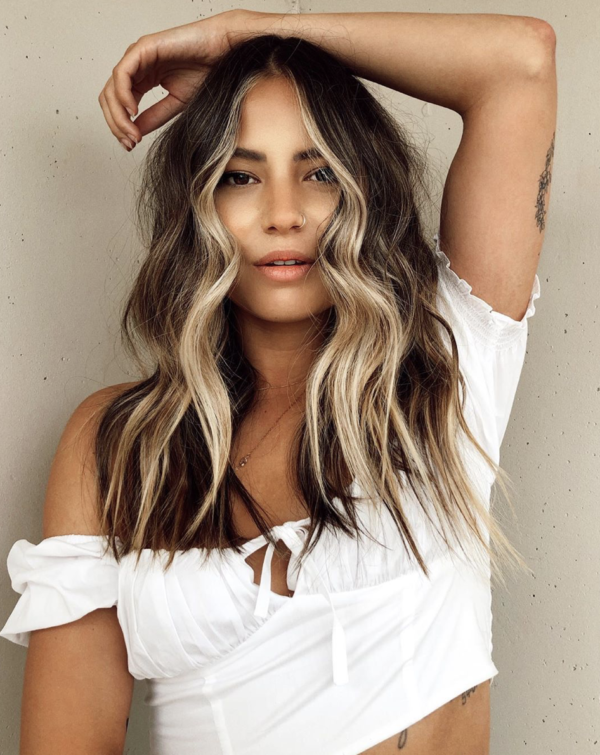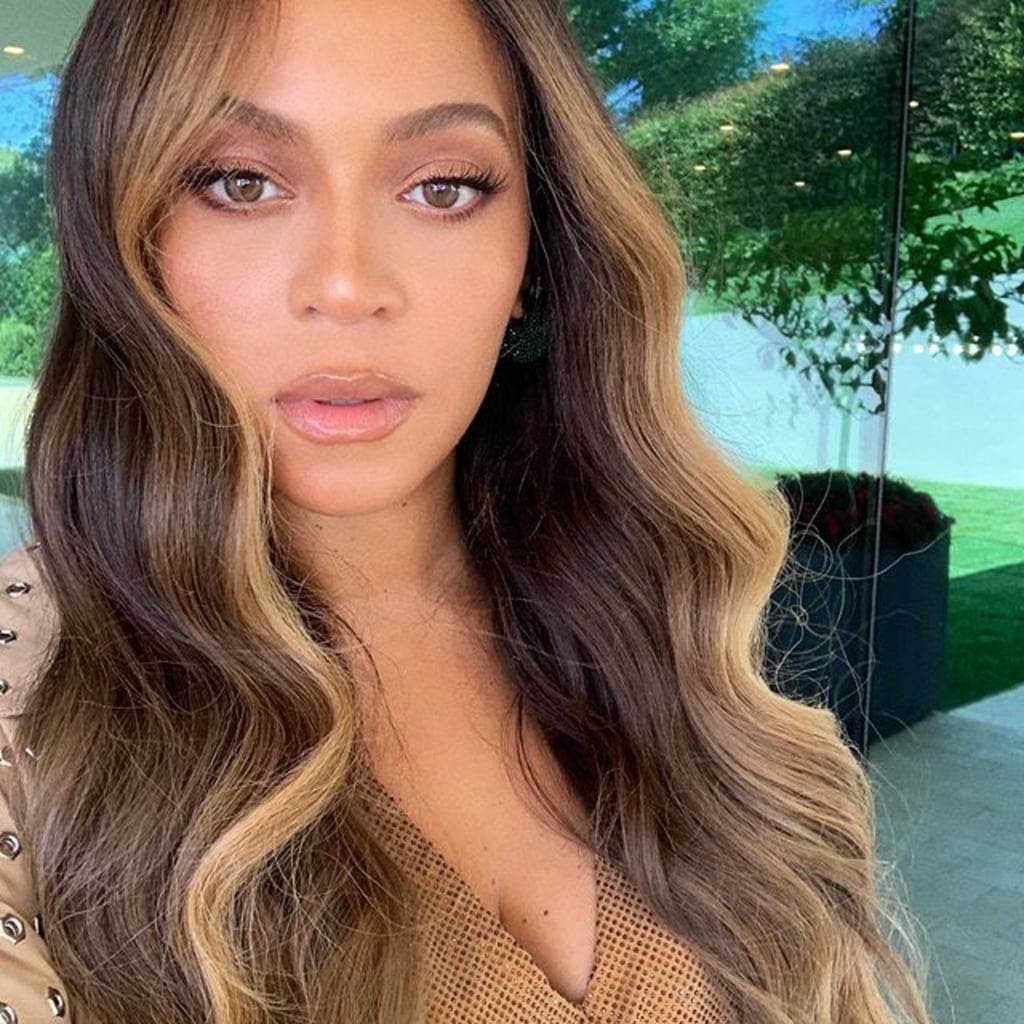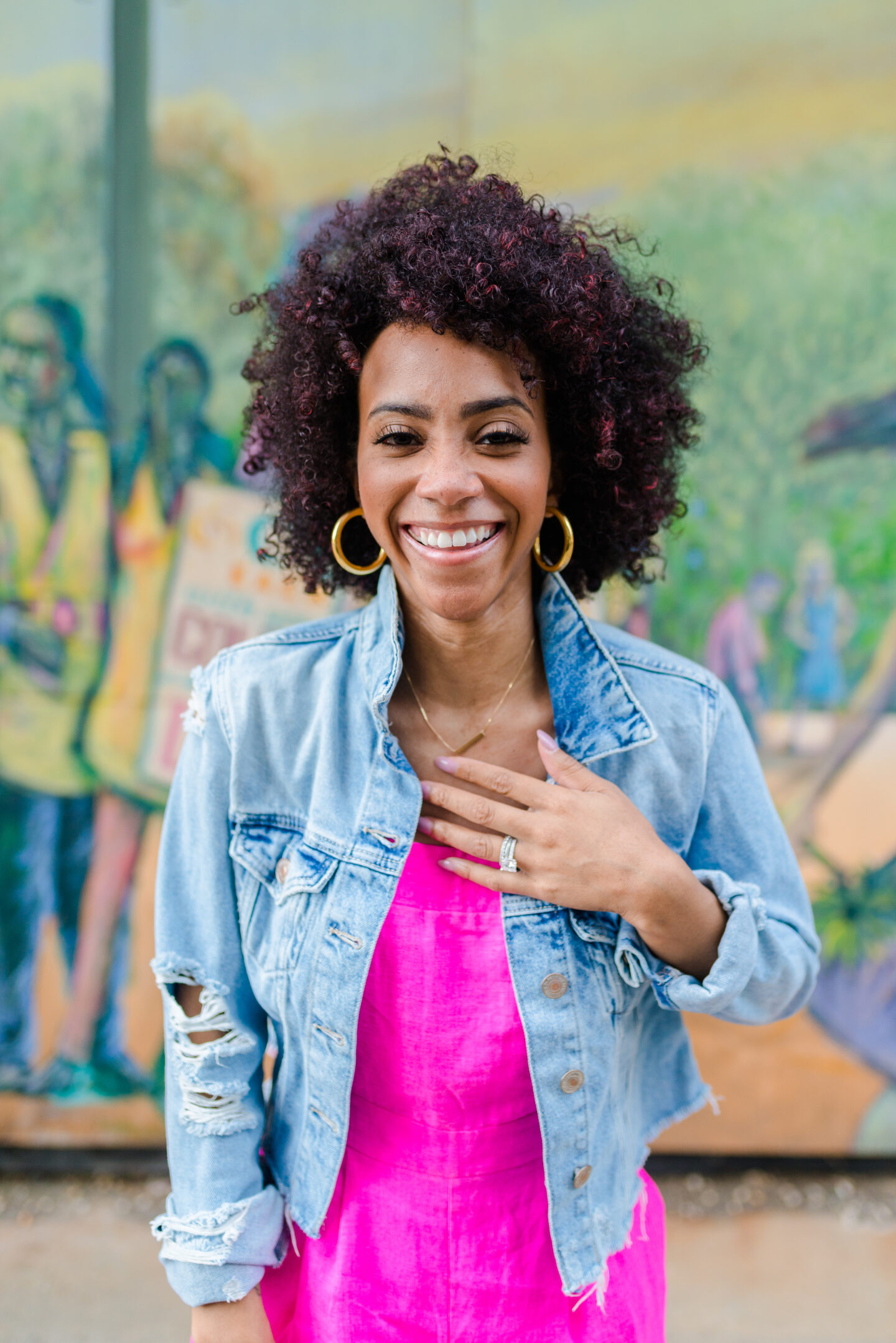 This is a totally '90s look that I'm not mad about seeing again! People are getting really creative with money piece highlights this year. Personally, I love the classic bright blonde look, but the neon colors are killin' the look too! If you're new here – you may not know my hair is natural and curly, I'm trying to figure out how I can do the money piece highlights on myself!
But if you're wanting this look and NOT the permanent color; then I would suggest you try either a temporary hair wax or colored gel. My go to is the CurlSmith hair makeup gel! It comes in 5 different colors: Gold, Ruby, Copper, Rose Gold, Turquoise. The picture above is of when I used the Ruby color in my own hair! Best part, is it only takes one wash to remove it from your hair.
Wide Legged and Relaxed Jeans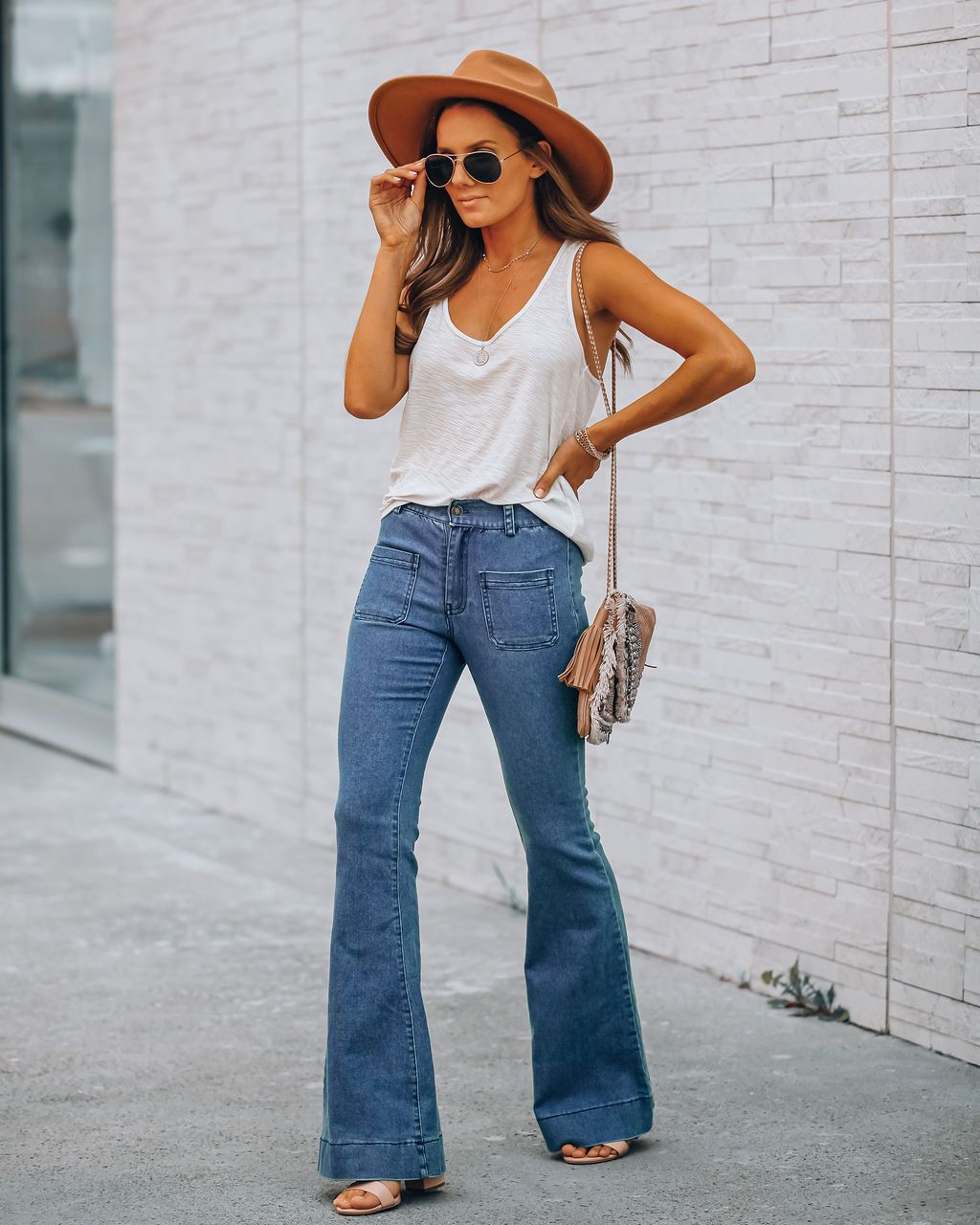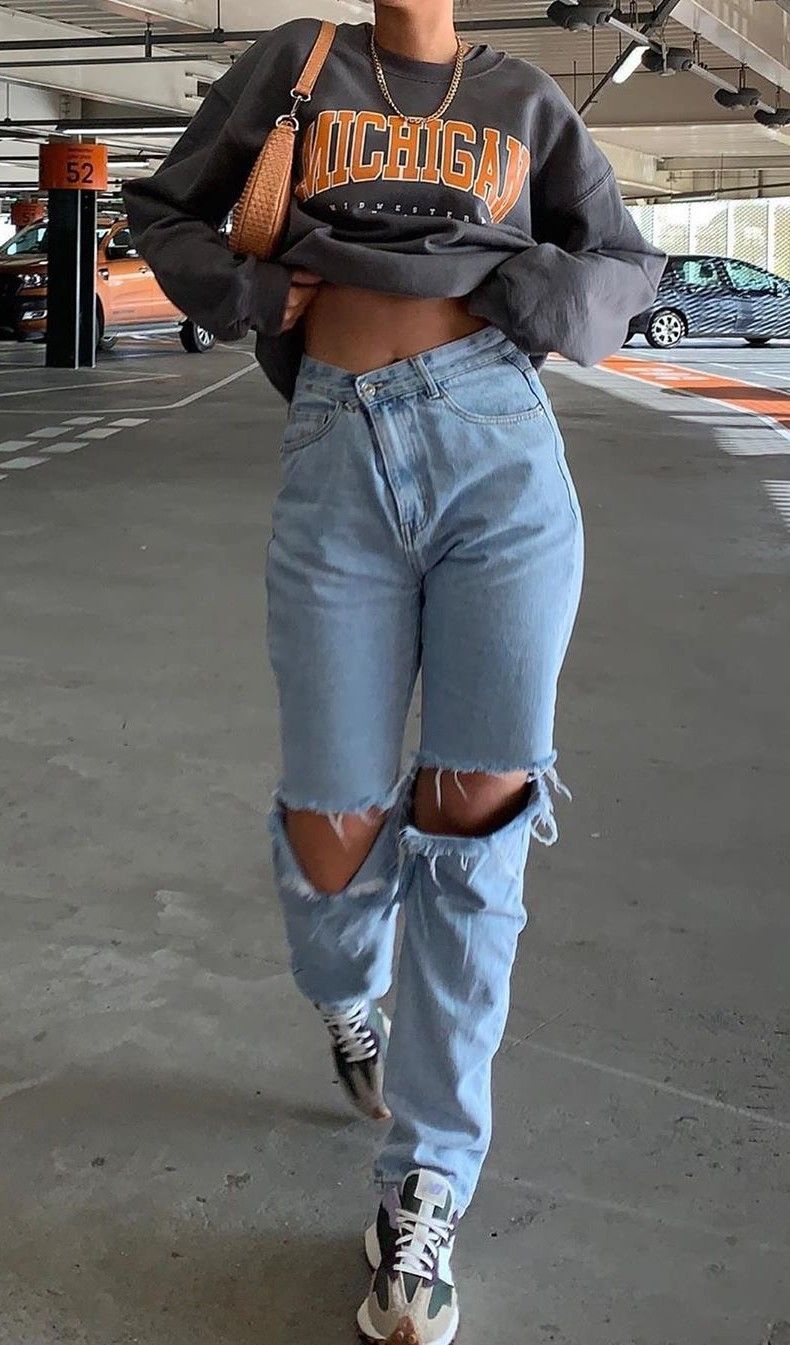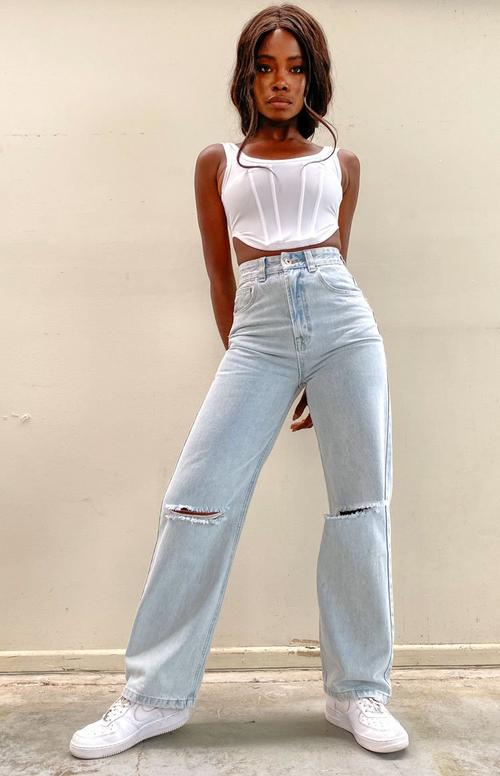 I'm not completely ready to let go of my skinny jeans just yet. But it is kind of a relief that baggy, comfy jeans are coming back into style! I can definitely see myself jumping into some "mom jeans" or wearing a nice relaxed jean with a pair of heels! The wide legged jean trend is definitely a chance for us "senior millennials" to try some new fashion trends and perhaps stop relying on skinny jeans and leggings so much! (Guilty)
Favorite Brands for Jeans
Dramatic Eyeshadow and Liner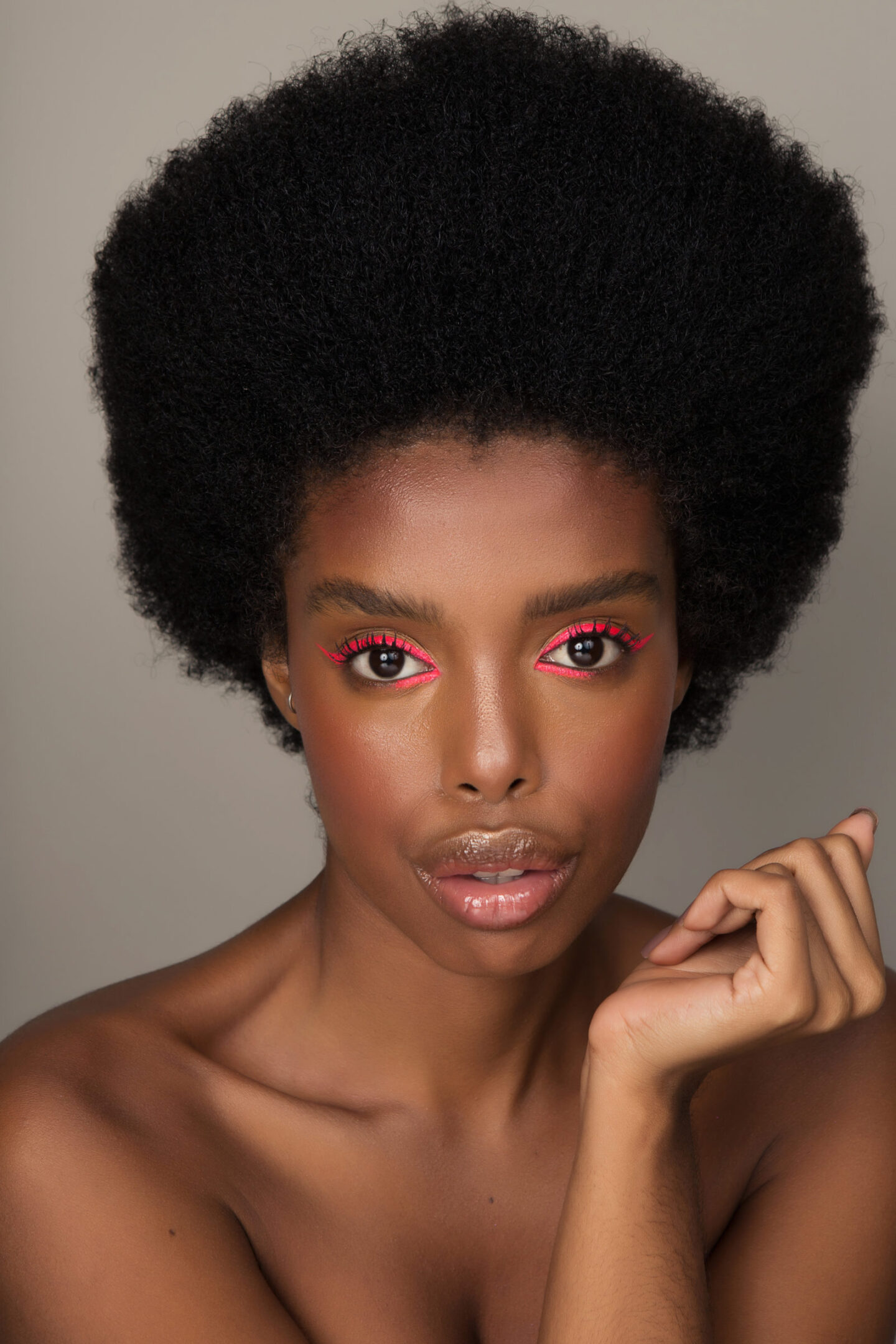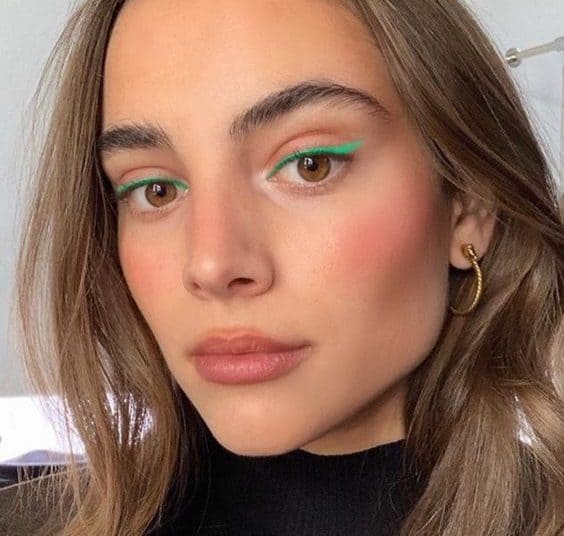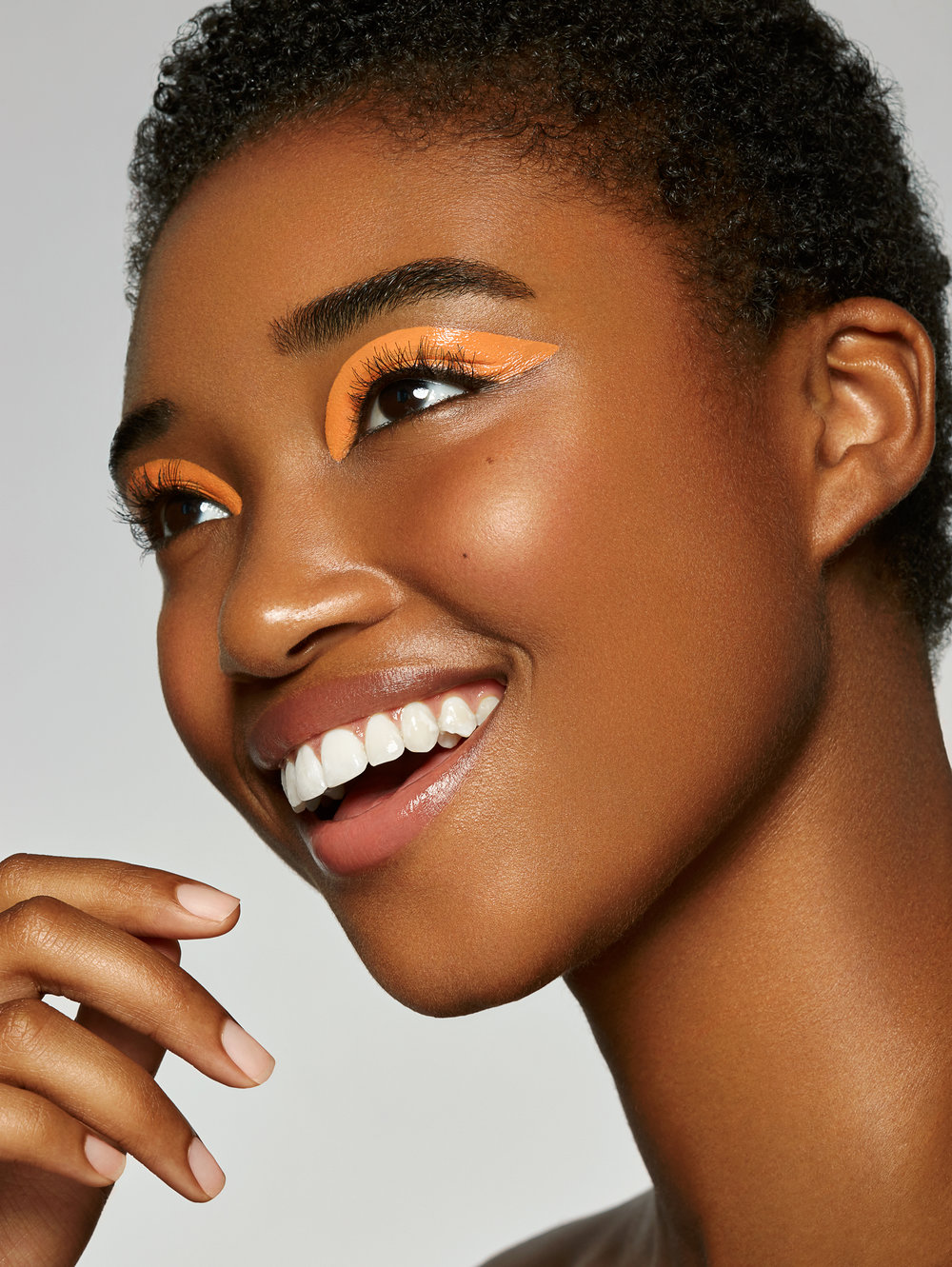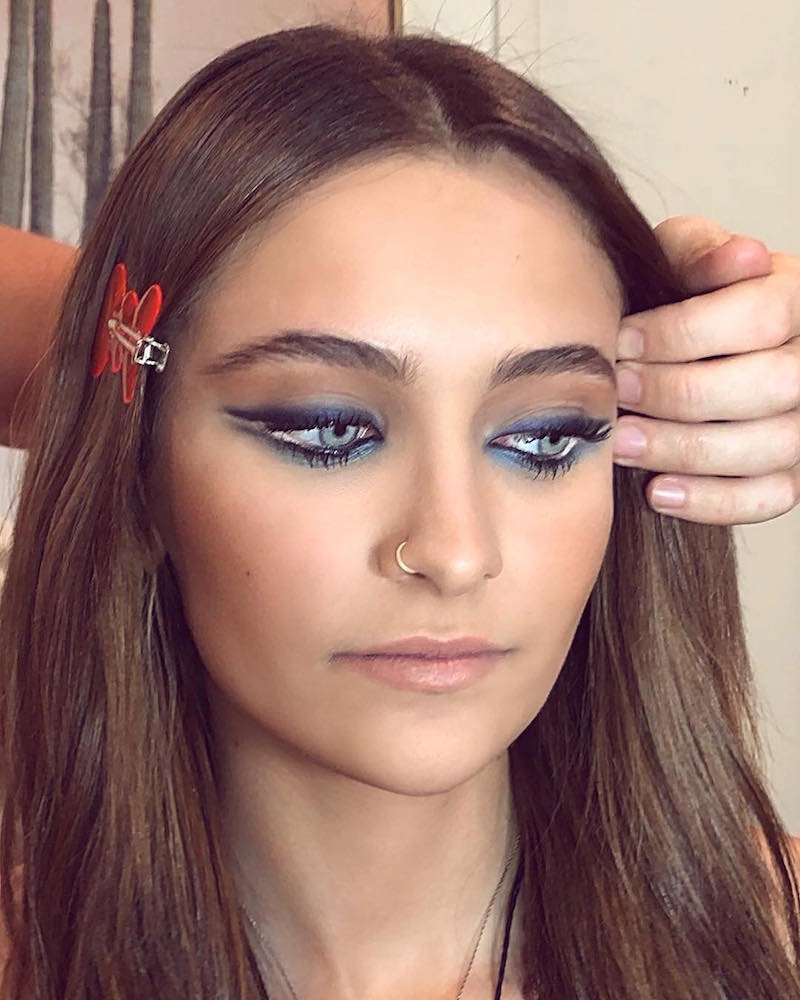 I am a bonafide drama queen. And you meant to tell me, I can add a flair a drama back into my makeup routine? What took so long?! Also, I think we can partly attribute this trend to the HBO hit series Euphoria. We saw lots of glitter, bold eyeshadow colors, rhinestones, and also cat eyes on that show! In real life, those looks were mainly reserved for parties, the runway, and Halloween.
But in 2021, we're definitely going to see people putting more self-expression into their makeup. It's one of the reasons you are beginning to see the more vibrant makeup pallets make a comeback. So, I am here for ALL of it! And with quarantine still happening, this is a perfect time for you to brush up on your own makeup skills and hop on this 2021 makeup trend!
Favorite Eye Makeup

Beauty

Brands
The French Manicure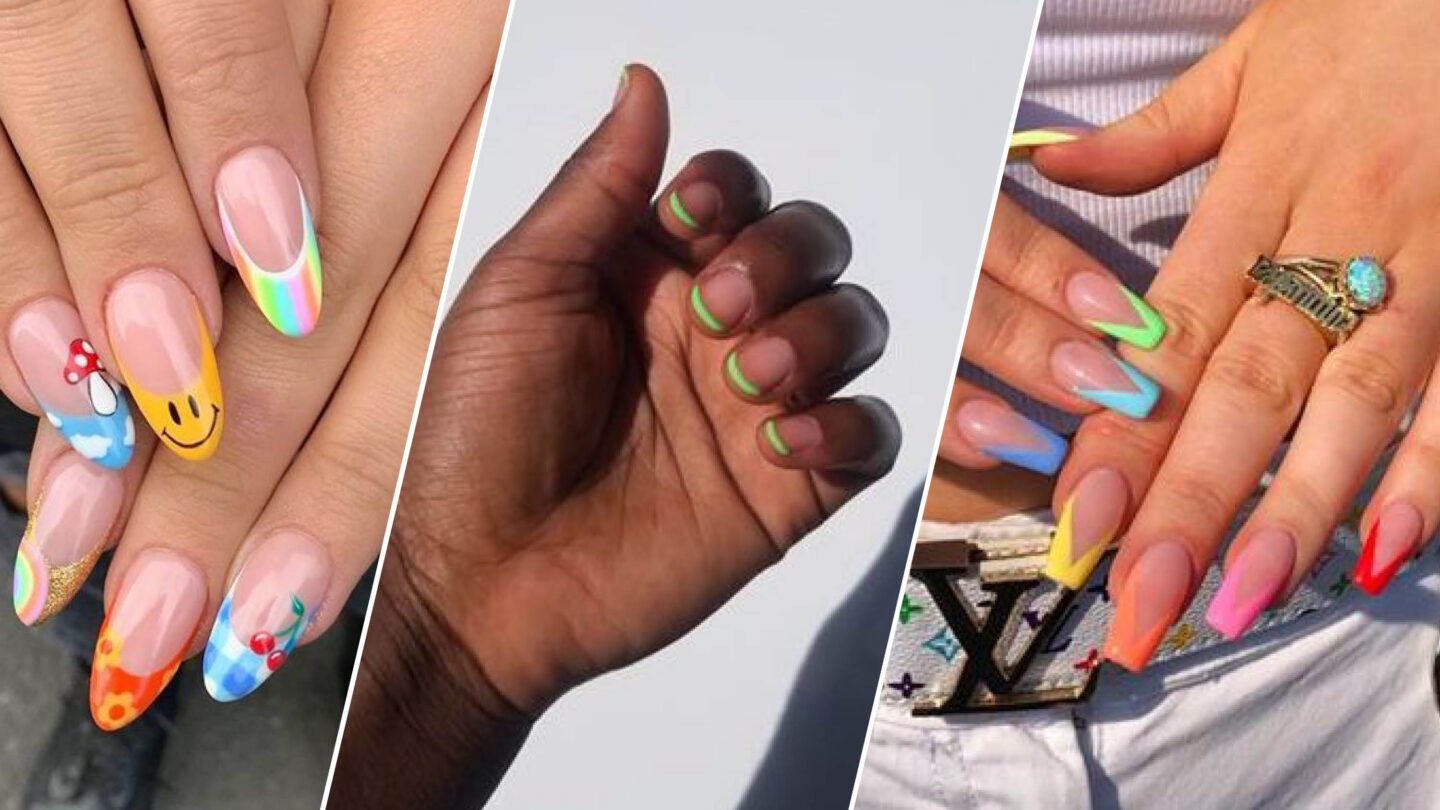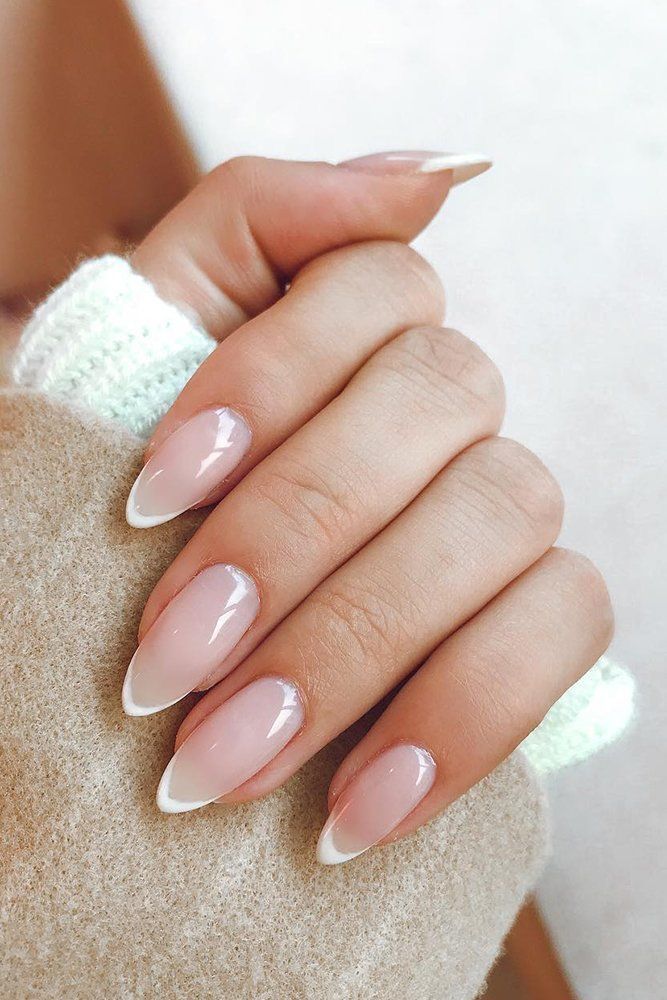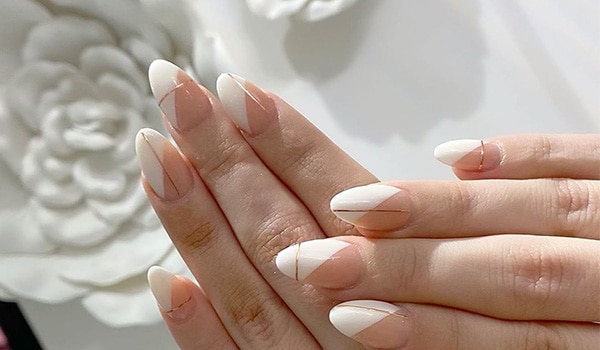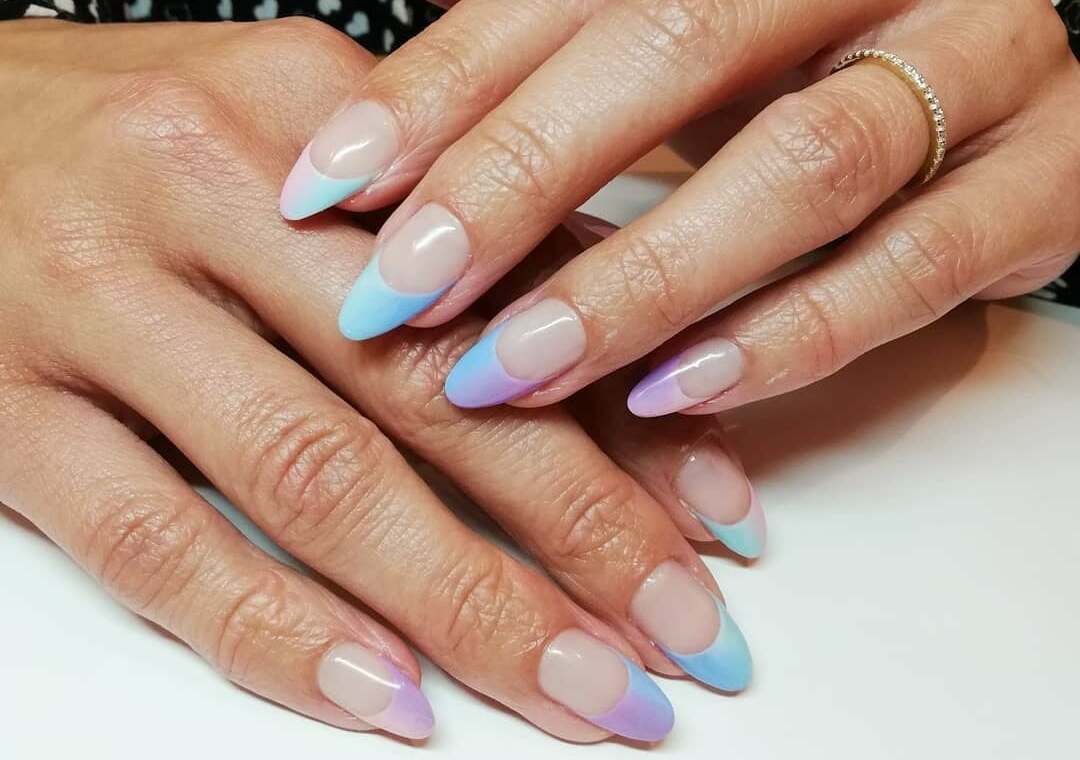 I don't know how or why the French manicure got a bad rap for the last few years, but it was like all of the sudden everyone stopped asking for French tips at the nail salon! Well, this year, a huge nail trend in 2021 is the French manicure with a twist. Instead of a regular white tip, everyone is loving colored French manicures. Or the French tip but with a little something extra, like rhinestones or cute designs. As someone who loves to add a bit of pop to her nails, this trend is a winner for me! Give me a coffin nail with a killer design any day!
No Makeup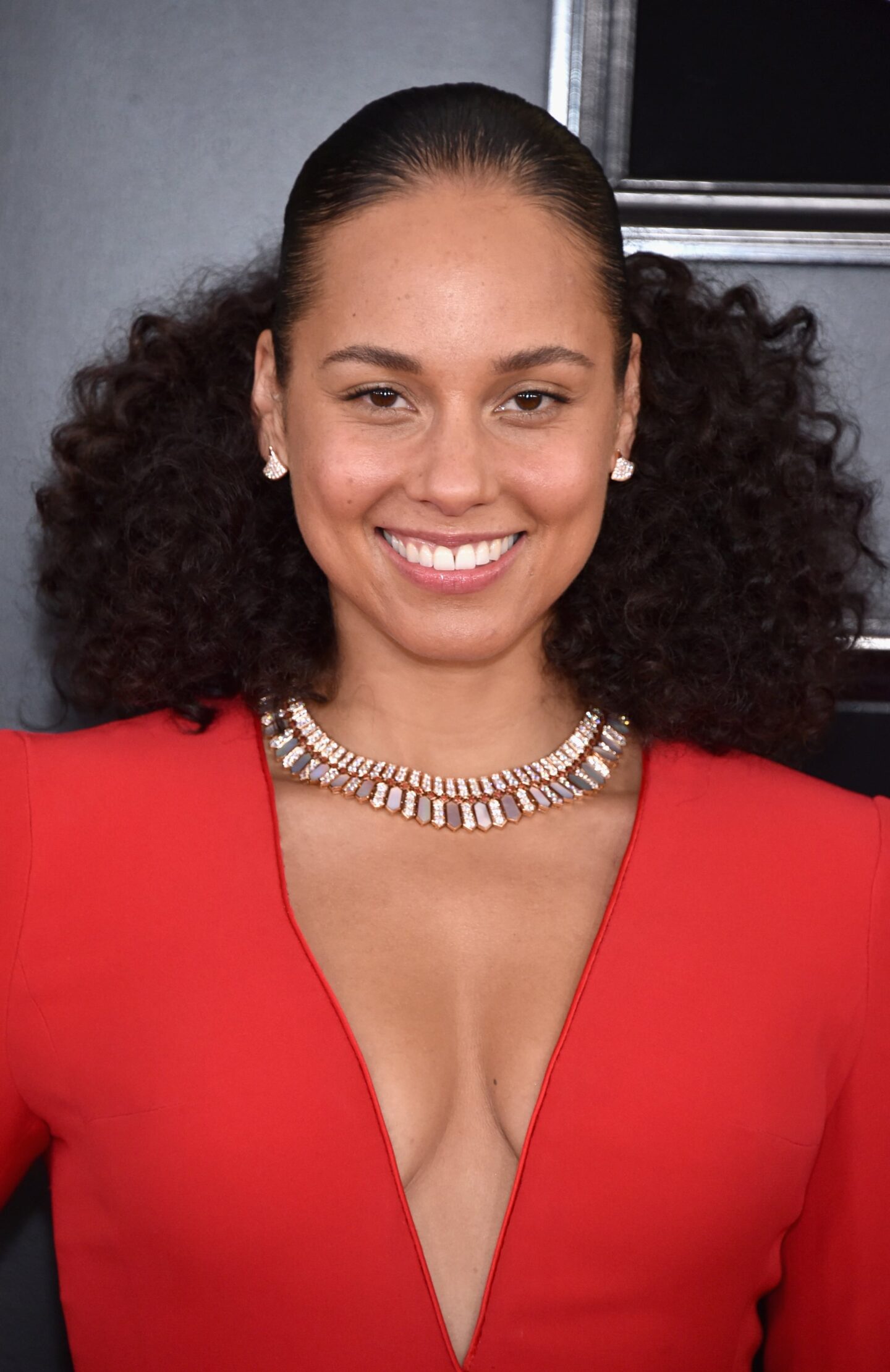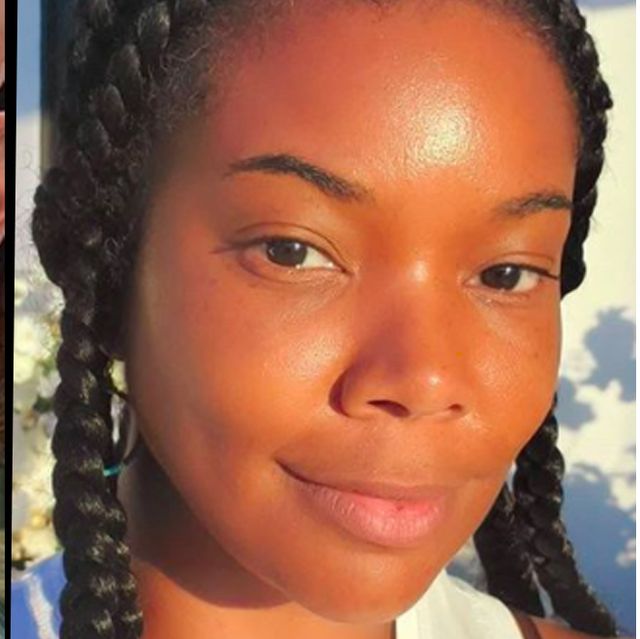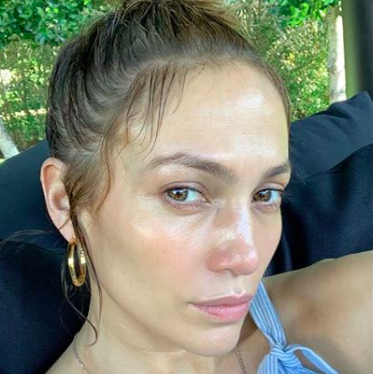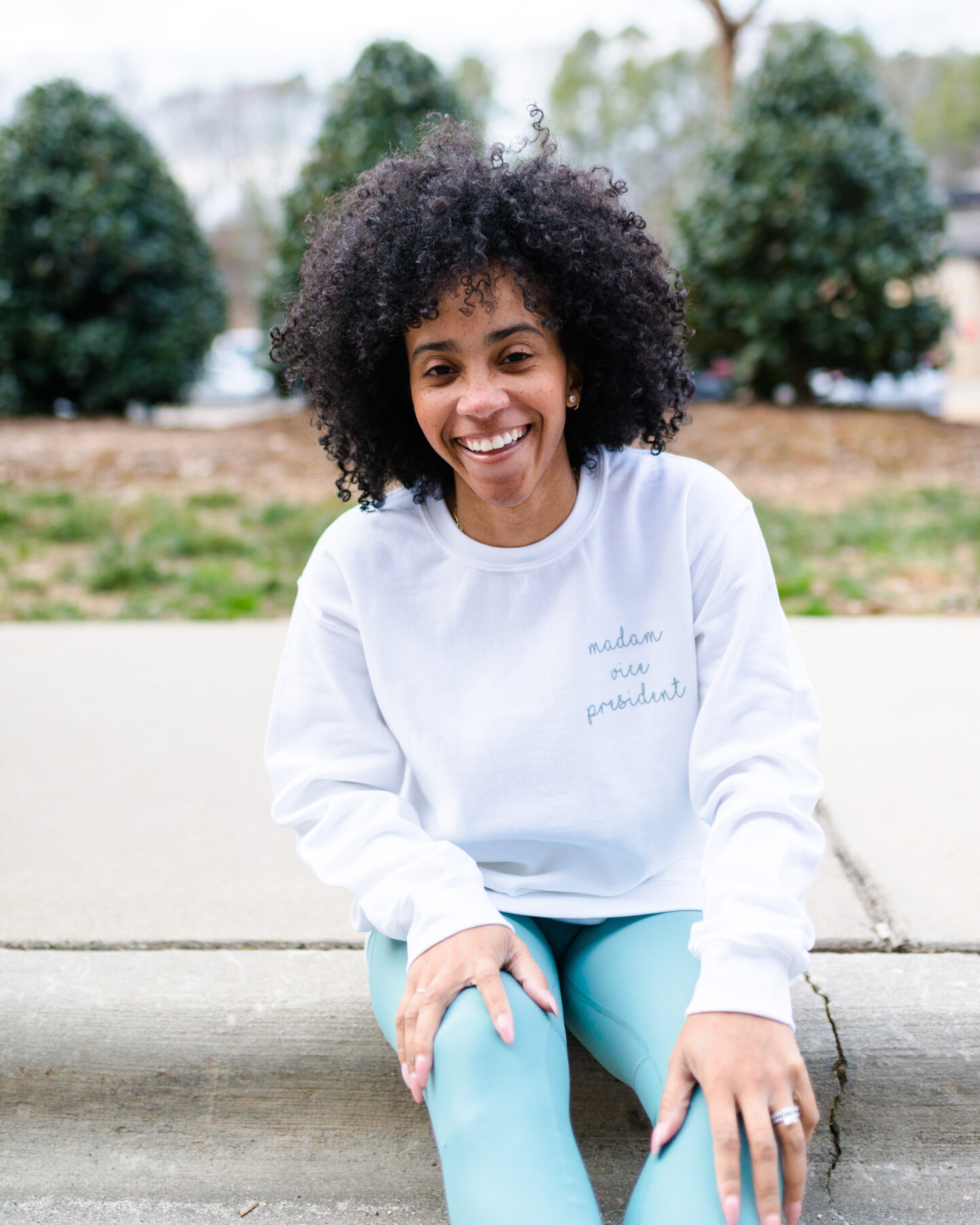 Wearing no makeup has finally become a thing again. It has definitely been catching on for a while. As we've seen a lot of people doing the "no makeup, makeup look". Which is essentially where you are applying little to almost no, makeup very lightly, to give the illusion that you used none.
However, quarantine has given so many people a chance to give their skin a break, adopt an amazing skincare routine (myself included – I have a post coming on this next week!). And really get in touch with their skin for possibly the first time in their lives. With this newfound love for natural skin, we're surely going to see moisturizers and balms over foundations and contour. I recently had to shoot some content, and I did it without makeup – it felt SO freeing! No to mention the photos came out beautifully and my face felt so fresh.
Favorite Skincare Brands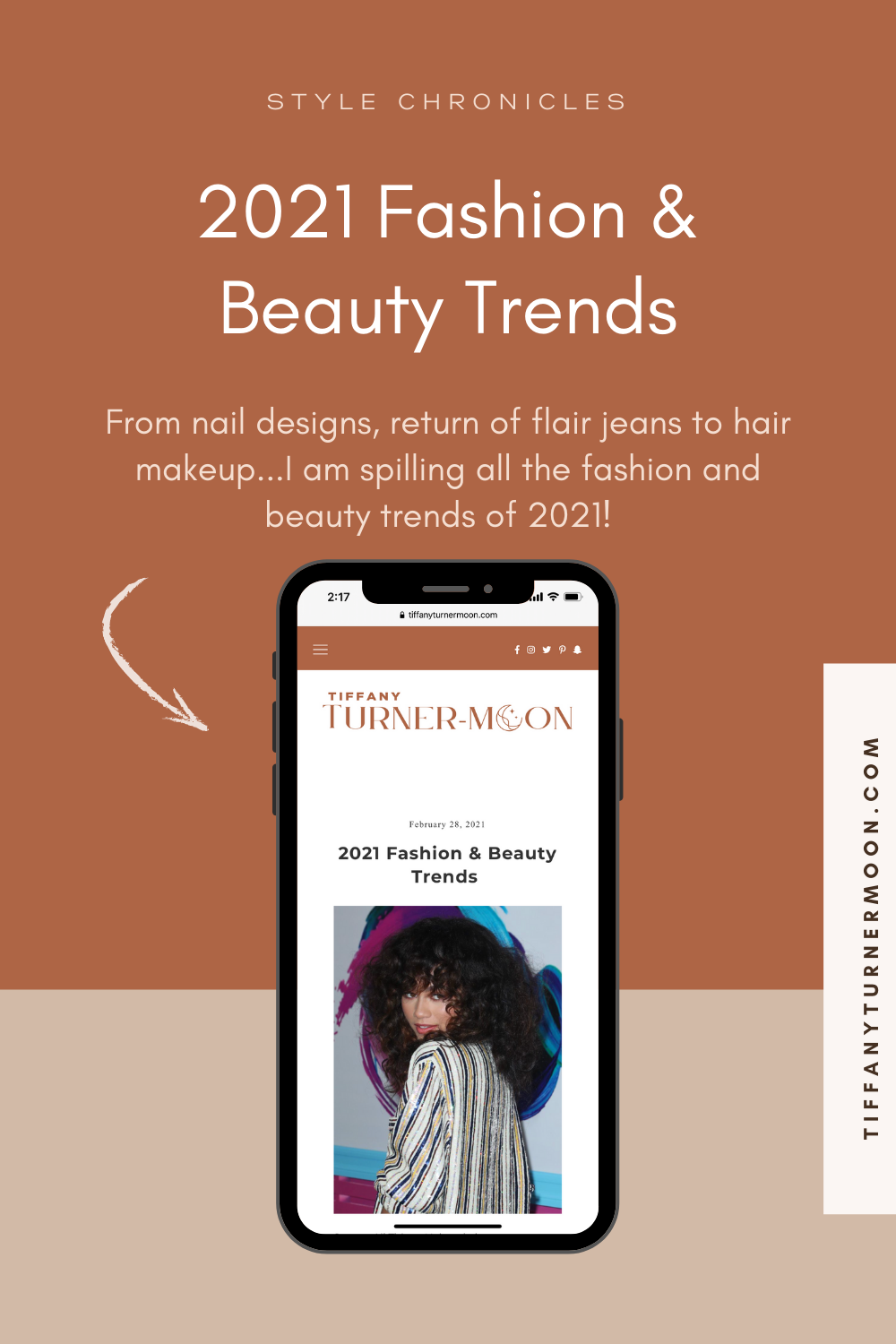 I would love to hear what y'all think about these 2021 fashion and beauty trends! Are you excited to see some of these trends back in style? Which ones are you just dreading? Let me know and tag me in your trendy selfies (@tiffanyturnermoon) so I can get some inspo, myself!
Until next time!