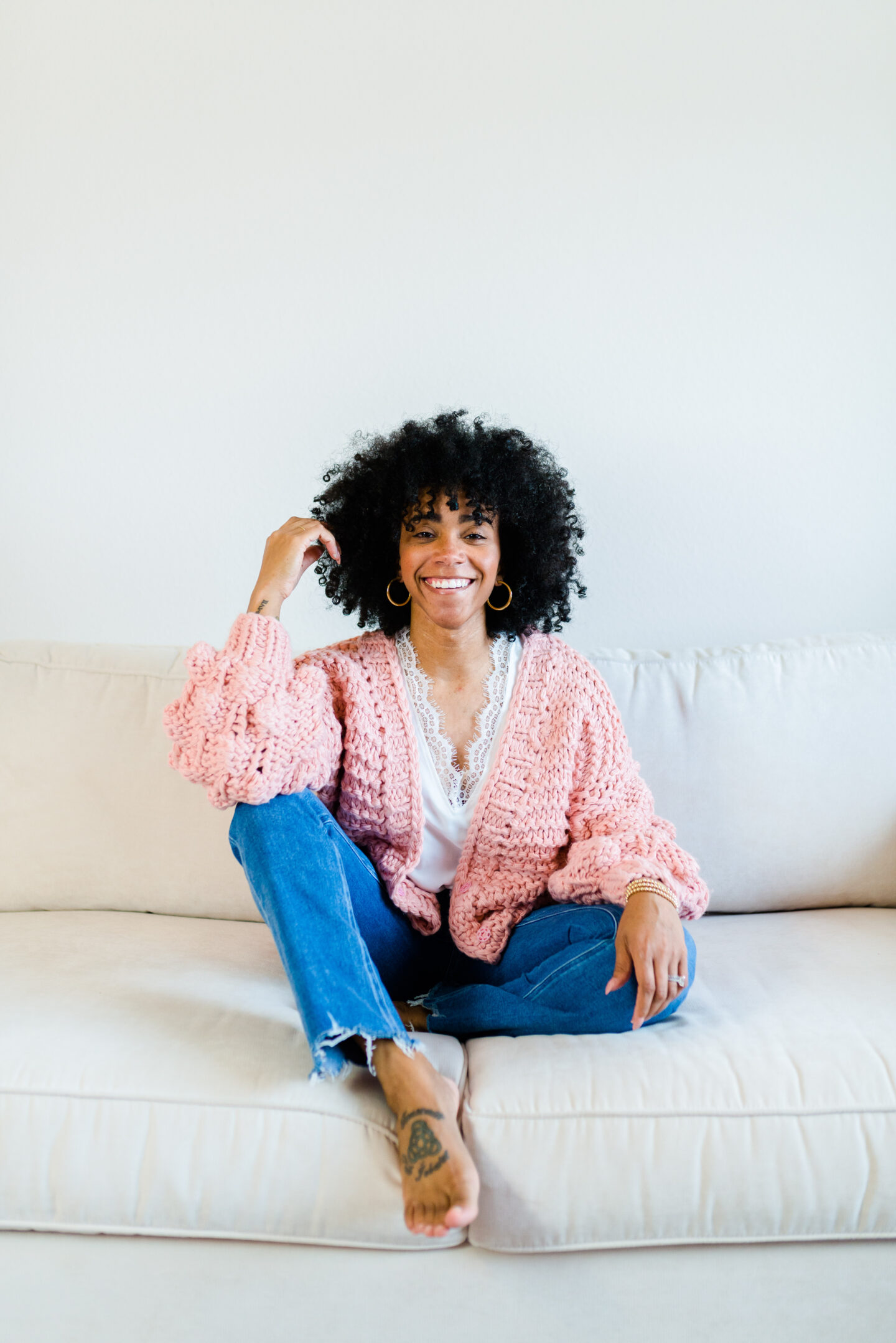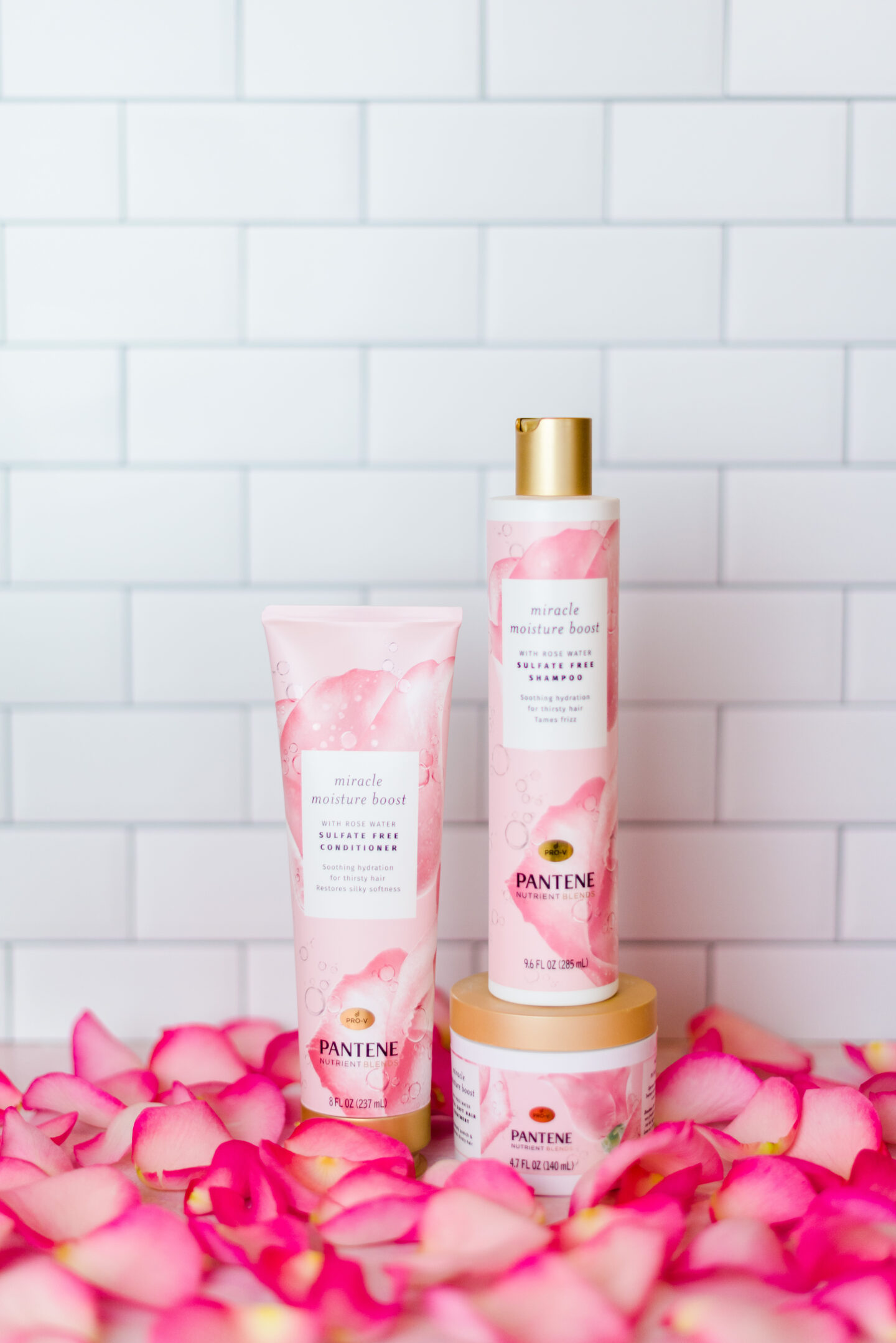 This post is sponsored by Pantene – however, all thoughts, views and opinions are my own. And brought to you in the truest form.
I am so excited and elated for the return of my series Curl Talk Thursdays! It was originally something I typically only did on my Instagram account. But I've decided to make it a series here on my blog, so it has a permanent space. As well as on my TikTok. To kick off this reboot, I am answering a few of your most asked questions below, about my hair HAIRitage.
And chatting about Pantene's Nutrient Blends line. Apart of the Nutrient Blends line, I am currently using the Miracle Moisture Boost Collection with Rose Water. Which is free of sulfates, parabens, dyes and mineral oil. If there is one thing my hair needs its moisture, and a lot of it! Thankfully there are a lot of benefits to using rose water in one's hair, such as…you guessed it, adding and retaining moisture. 
When I began my natural hair journey 3 years ago, I didn't know much. And 3 years later, I am definitely NOT an expert. But I hope through this post, I can help someone who is starting out not make the mistakes I did. Now, let's dig right into some of your most frequently asked questions below! Some of these questions are asked via direct message and other in the comments of my Instagram post.
Curl Talk Thursday: Let's Talk about my HAIRitage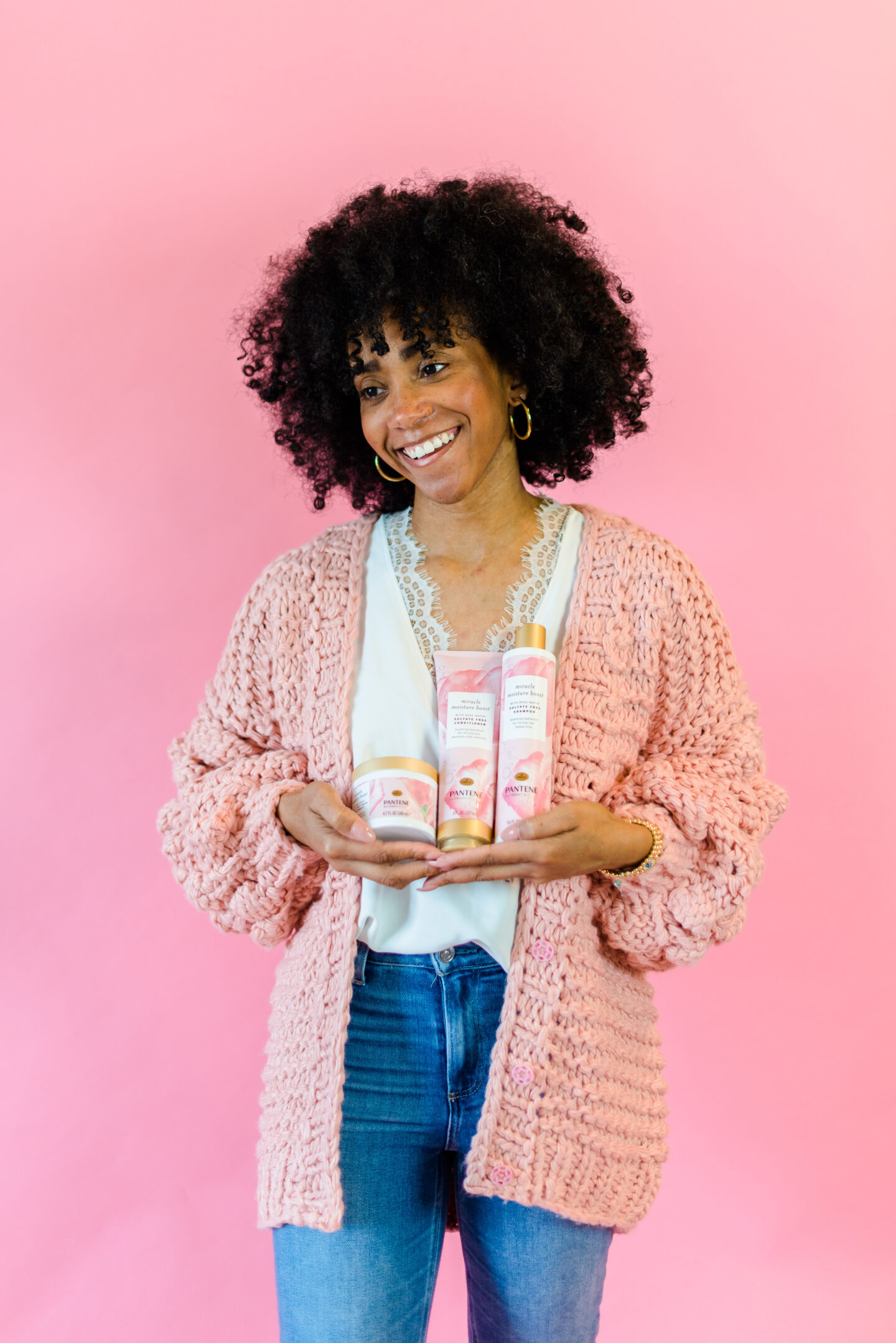 Question: What is your hair/curl type?
Answer: My hair type/curl pattern is a mix between 3C and 4A! When I first began my natural hair journey 3 years ago, I had no clue about hair types. Once I did learn about them, I assumed you could only have one hair type. But actually you can have a mixture! Each hair type and curl pattern is different, just as we all are different.
That being said, you'll need to create a routine that works for you and your hair! For my own hair, I prefer a routine that includes products that are Sulfate and Paraben free. Which is why I use the Miracle Moisture Boost Collection with Rose Water.
A lot of people, myself included – don't know when starting out on their natural hair journey; just how imperative it is to ensure your wash day products are treating your hair not just cleaning it. I have VERY dry hair, so I try to incorporate products that promote and enhance moisture. This way from step 1 (washing/conditioning), all the way to the last step of styling; I am doing everything I can to lock in that moisture in.
When I recently, began trying out the Miracle Moisture Boost Collection; I was naturally excited about the fact that the shampoo was sulfate free.
This shampoo not only left my hair feeling clean but moisturized. Sulfates have the tendency to strip the hair of all natural oils. As a rule of thumb, I typically only use a sulfate shampoo twice a month. And that is when I am doing my deep clarify + moisturize treatment. It's an all day thing, I'll do a post on that in the coming weeks. But whether you are on your first day of your hair journey or 200th day; I implore you to take note how your hair feels pre-shampoo vs post. If you feel like you hair feels a bit frizzy, hard or brittle – you may want to check the ingredients and the line you are using.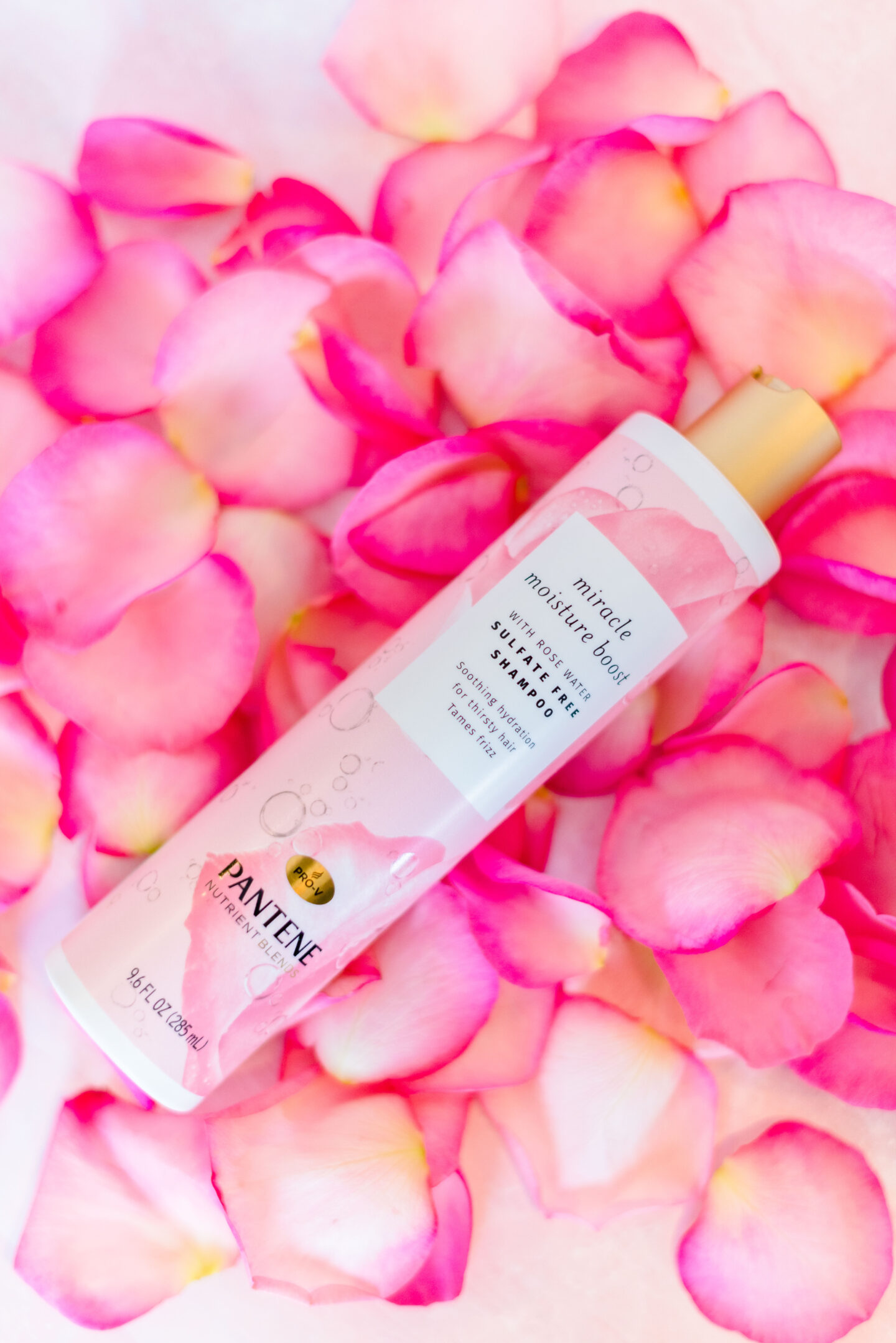 Question: What made you decide to go natural?
Answer: I have wanted to go natural for quite some time, years actually. I've always had naturally curly hair, but for years my mom would perm my hair to make it straight. She didn't have the patience for my hair when it was curly, not that I blame her…it's definitely a lot! Once I got older and learned how to do my hair, I stopped perming my hair. But I didn't stop straightening it or taking care with the products I used. I began to see just how damaged my hair was. I would wet it and you weren't able to even tell I had curls. My hair was literally that straight. I knew something had to be done.
I remember when my older cousin, began her undergrad degree at HBCU A&T; she was exposed to so much black excellence and history. It was amazing to see! She also learned more about natural hair and how beautiful it is and how beautiful we, black women are. Watching her go from having her hair be ramrod straight, to naturally, untamed and beautiful was so incredible.
I would sit on the stairs and watch her do her hair, which quickly grew into a large afro. She would do twist and or twist-outs, wear braids and all types of styles. Her strength and fearlessness was and still is inspiring. She is a black women, who went to Law School and is now a practicing attorney. She walks the halls of court buildings with her natural hair, head held high. Inspiring honestly doesn't do justice to the emotions seeing that invokes in me!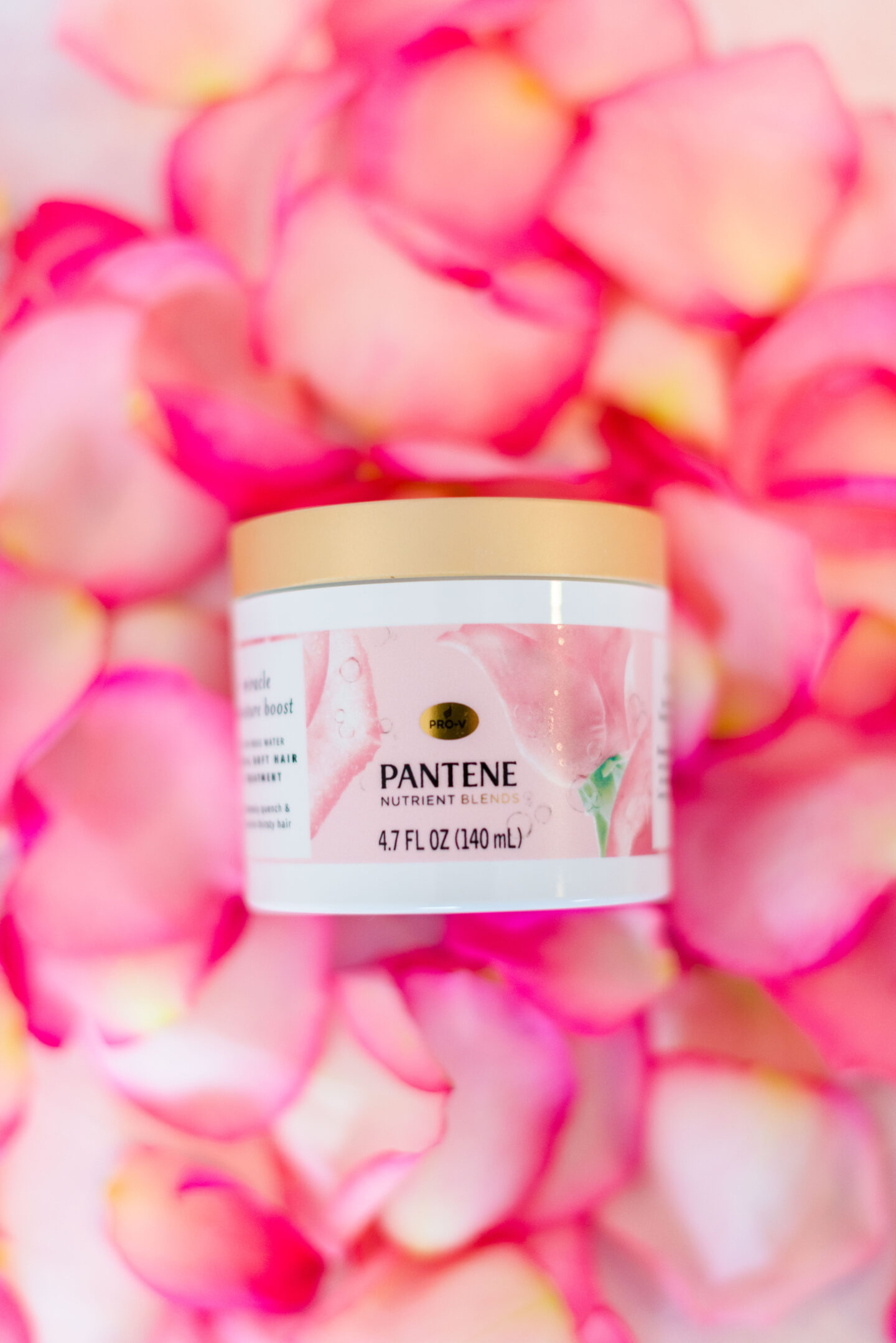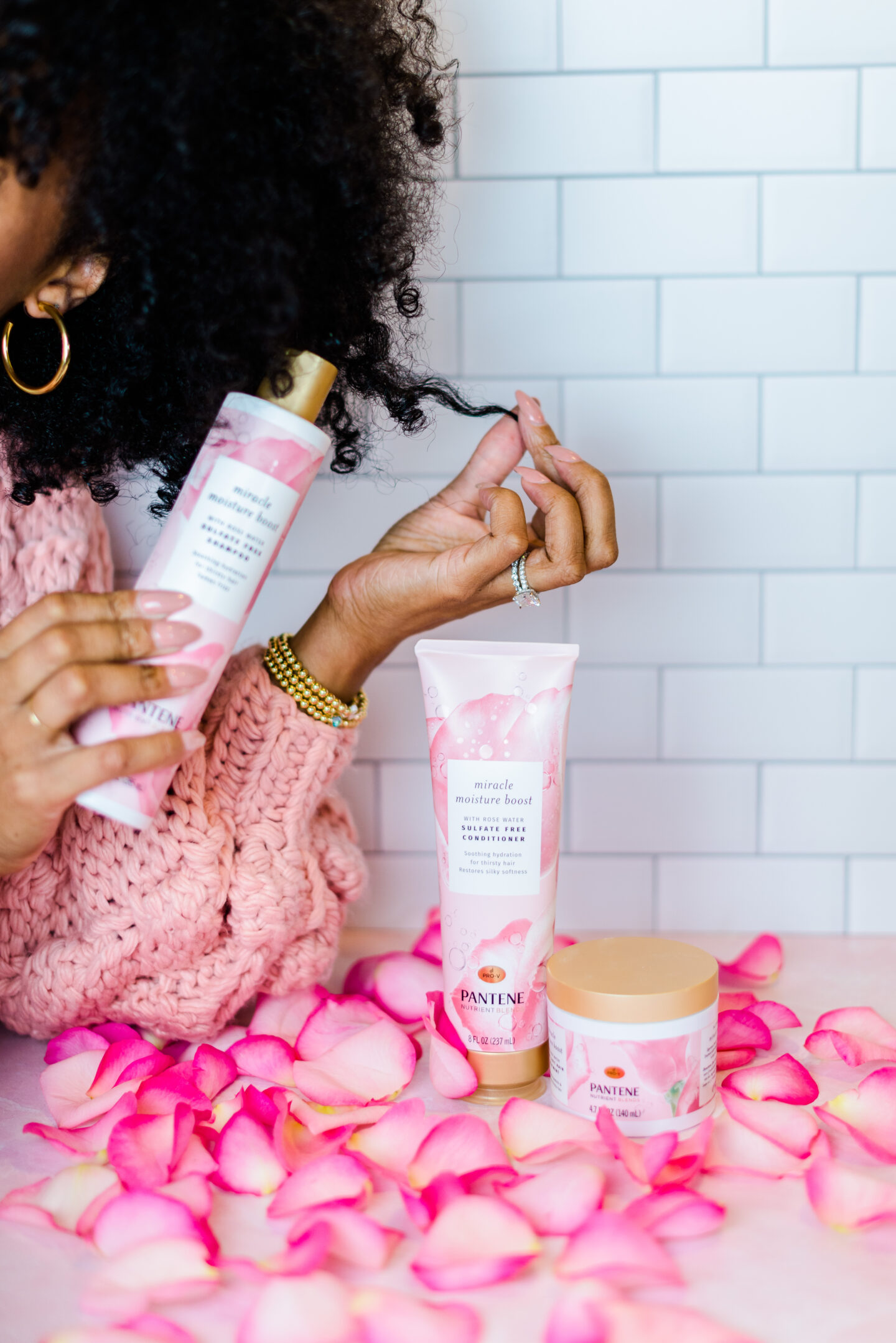 Question: Do you have a favorite Curly Hair influencer or blogger?
Answer: Omg yes! So I began researching curly cuts, and I found Bianca Renee. She is literally now one of my FAVORITE curly hair influencers/YouTubers. Shes taught me so much about how to care for my hair (inside and out). From how to trim, to curly styles and more. She also was the one who told me about how imperative it is to condition your hair. Especially when you have low porosity hair and/or dry hair like myself.
There are definitely a lot more options now for naturals and curly girls, than there was when I first started out 3 years ago. Pantene's clean Rose Water Conditioner being one of them! I condition my hair every time I wash my hair. And also try to do a deeply penetrating treatment at least once a week. I was pleasantly surprised by how much I liked the Rose Water Treatment! When I used it, I didn't sit underneath the dryer, but instead put a shower cap on. Then left it in my hair for about 30 mins, but the instructions suggest about 5-7 minutes. When doing this type of treatment, you definitely have the option to use a heated shower cap, to give the treatment that added boost!
Question: Do you treat Bella's hair with the same products you create your own with?
Answer: Yes and no! Bella' hair is very different from mine. So sometimes I will do a deep treatment on my own hair, that Bella may not need. I will say I was able to use this entire collection on her hair. And I was just as impressed as I was with my hair. I like to do our wash days at the same time, it makes life so much easier! But the extra steps I take, like using the LCO method to lock in moisture when styling my hair. I don't necessarily do with Bella's hair.
For me as an influencer and person with natural hair, I like to use and work with companies; that are not only inclusive but make pledges and stand by them. As such I feel it necessary to call out Pantene's Pledge toward Accessibility! Their mission to create content that is more accessible for ALL audiences, is so heartwarming. When taking on this partnership, they ask that we (the content creators), be mindful of our words, actions, include closed captioning in our content; to ensure we are covering all communities.
They also requested we be mindful of colors used. Opting for color-bind friendly palettes to provide enough contrast ration between elements. I have to tell y'all, these ask spoke VOLUMES to me about this company. They not only are inclusive with regards to people who want clean products. Such as items free of: sulfates, parabens and silicones – but to all people. 
That concludes this weeks Curl Talk Thursday! As always let me know if you have any questions about hair care, curls, beauty routine etc. Learn more about Pantene Nutrient blends here and purchase them at Target!
Shop The Post
Until next time!