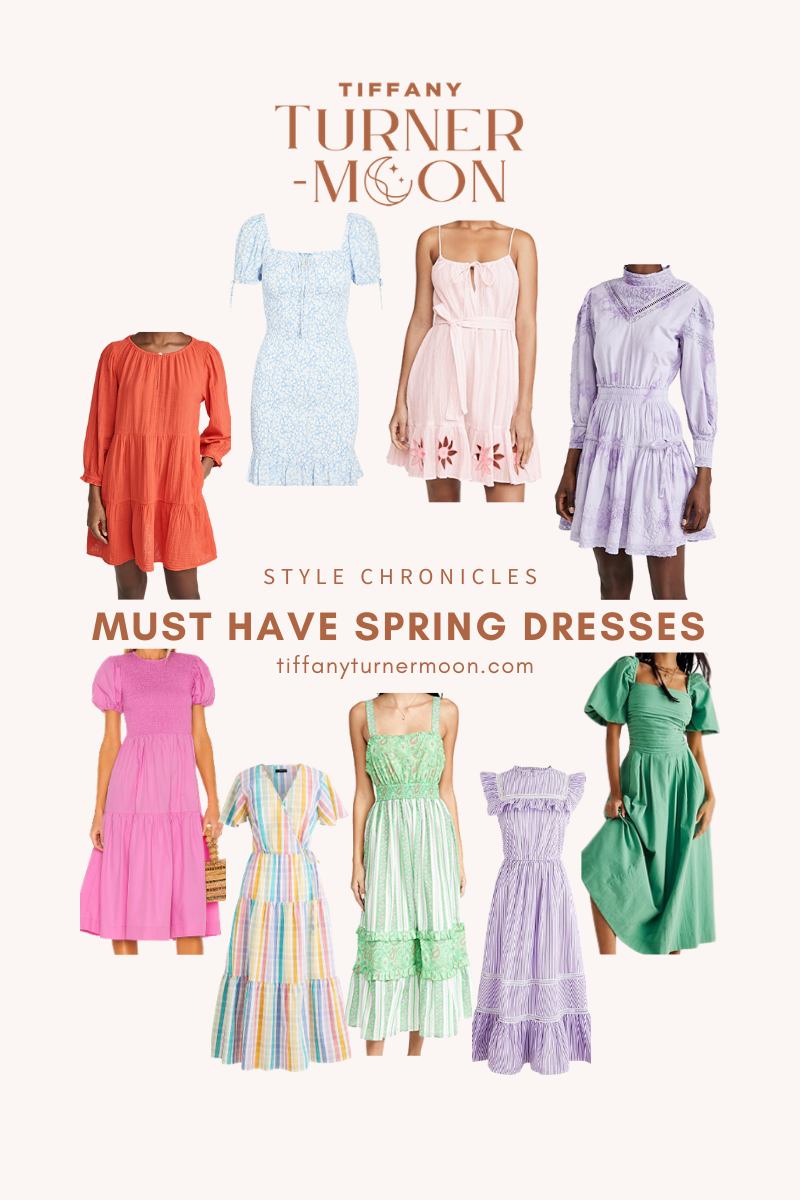 We are stepping into Spring and almost Summer, over in the TT Moon HQ! Ya'll know I am dramatic, ? We may not be literally stepping into Summer, but it is officially Spring! And it'll officially be Summer in t-minus 70 days!
So there is no better time than the present to spruce up our closets. I'm not going nuts and purchasing an entire new wardrobe. Oh no, no, no. I've actually been repurposing a lot of items from last season, for this season. Ya'll know, I ball on a budget, and the one thing my closet has been lacking it more colorful pieces. More specifically dresses!
This year, instead of simply adding to my closet – I am switching it up. For every new piece I acquire, I am donating an older gently used item. This method keeps me on track with our budget, my husband from fussing and my fashionable alter ego please! ? Let me just tell you, I've added quite a few dresses!
My Top Must Have Spring Dresses
Below I am bringing a splash of color to your screen and rounding up my top favorites picks.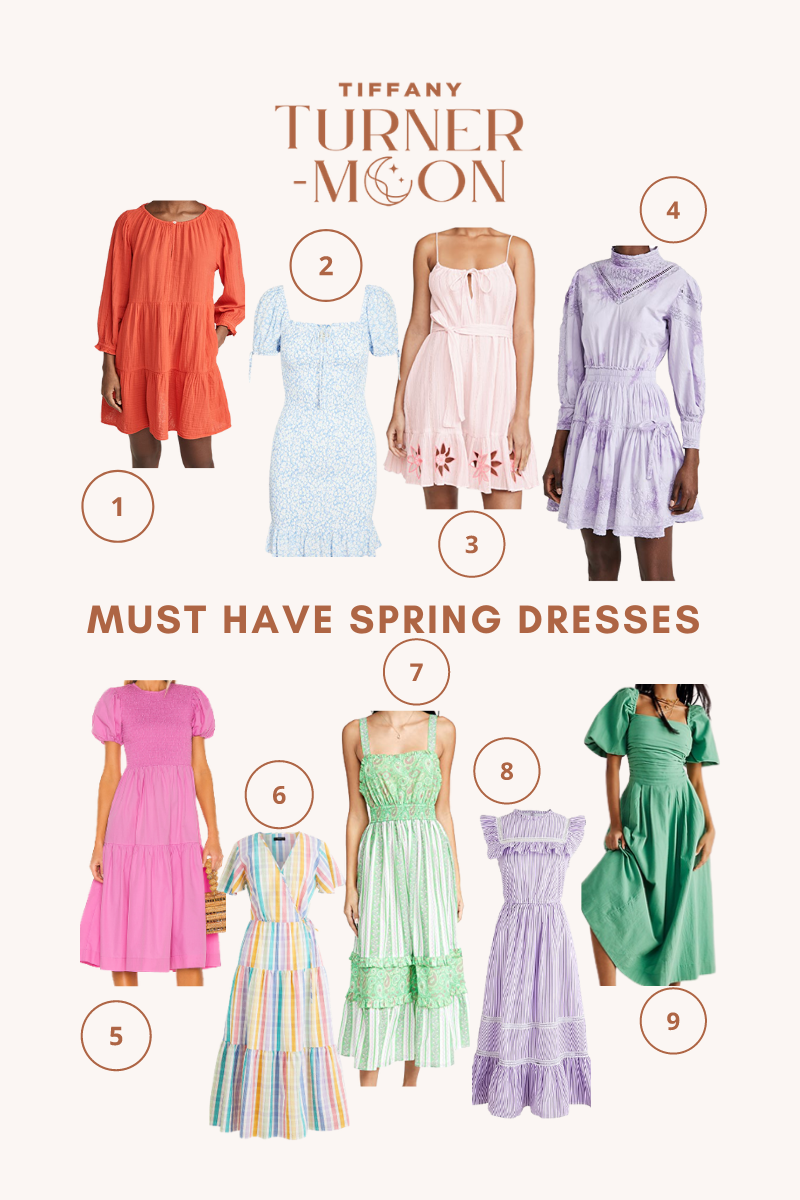 Shop The Dress: One | Two | Three | Four | Five | Six | Seven | Eight | Nine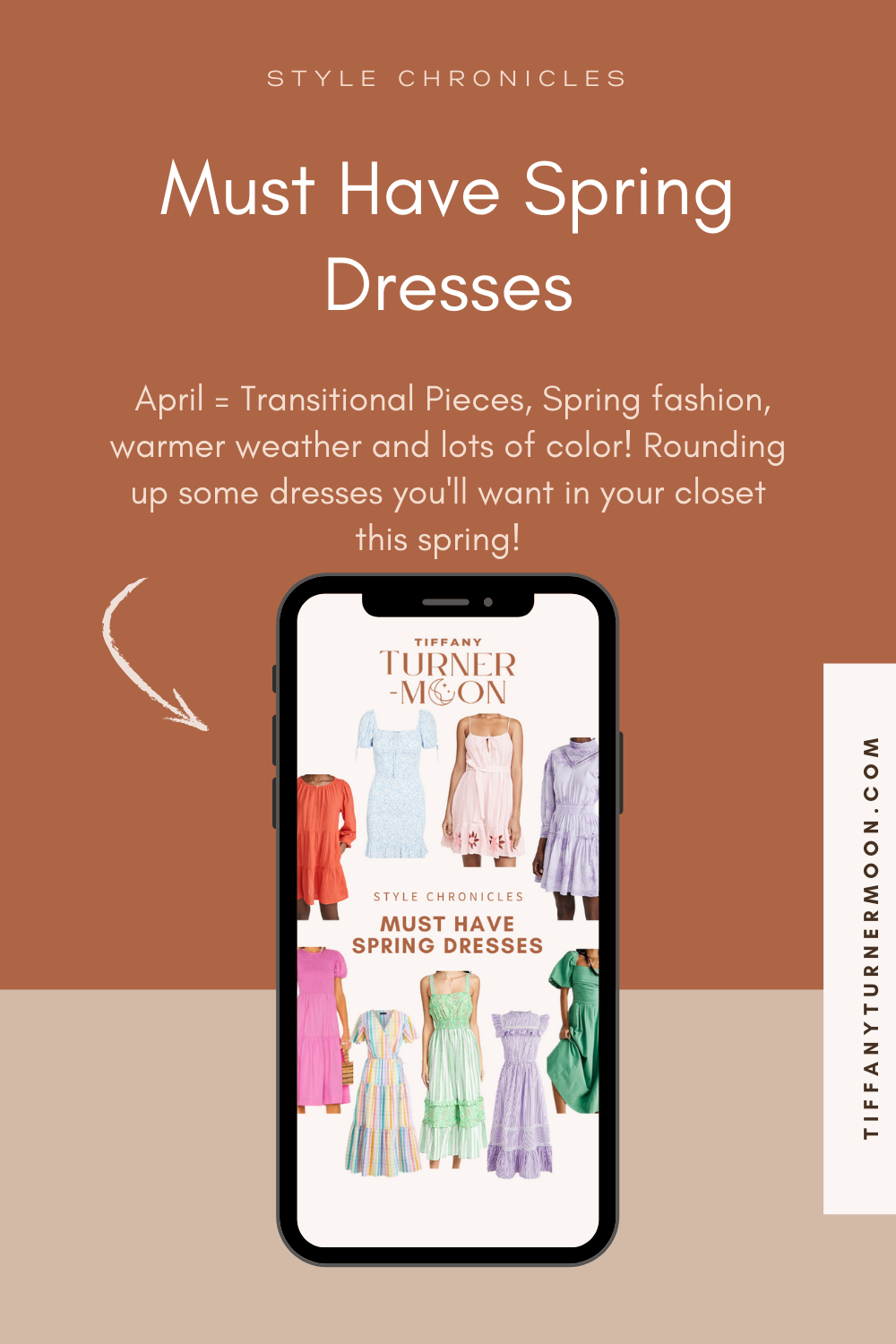 Don't stop there! Below are a few additional dresses I absolutely fell in love with. Shop to you hearts content and enjoy!
Until next time!