Even though we're all still spending lots of time at home in our pajamas, there are those moments when you need to get a little gussied up for an important Zoom call. Maybe it's an important work meeting, a school presentation, or (a very 2021 activity) a Zoom date! Perhaps you want to speak to a Tinder match face-to-face or just have Sunday morning mimosas with the girls! All are great reasons to dress up on Zoom.
You can easily dress to impress without having to put on uncomfortable dress clothes (you might not even have to put on pants – I won't tell!) All you need is some Zoom ready jewelry and accessories and you'll be good to go. The best jewelry for Zoom is going to be bold statement pieces that look amazing even when things get a little glitchy!
Zoom Ready Jewelry & Accessories
Hoop Earrings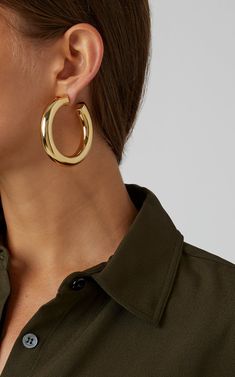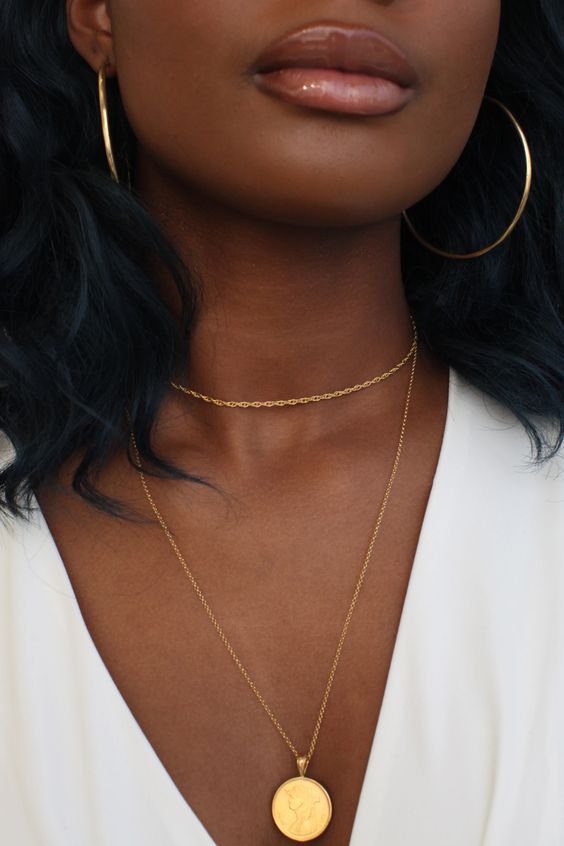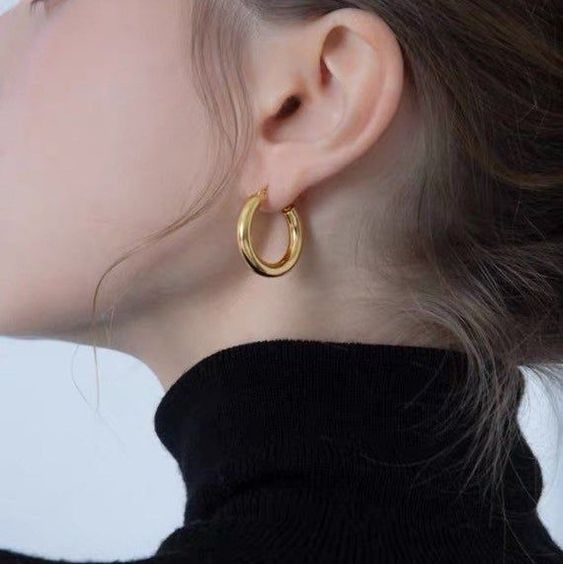 Hoop earrings can take any outfit to another level! Even if you're just wearing a simple blouse, a pair of hoop earrings will show that you put a little bit of extra thought and effort into your look when you got ready. Are you ready for this hoop earring hack? Tie your hair back into a slick ponytail and bun! It'll give you a polished look, make your hoops pop, and you don't have to worry about styling your hair. Genius!
Themed Jewelry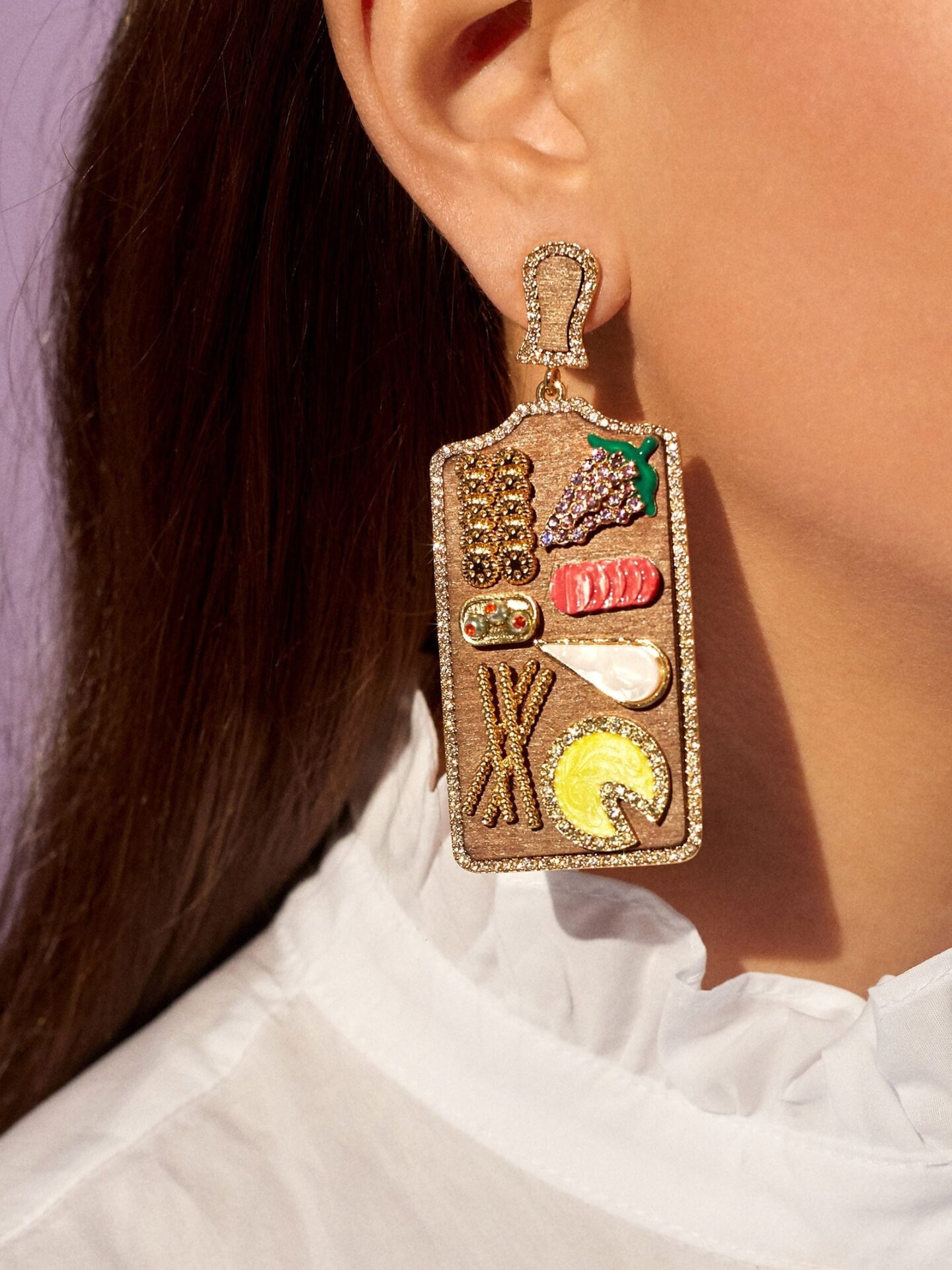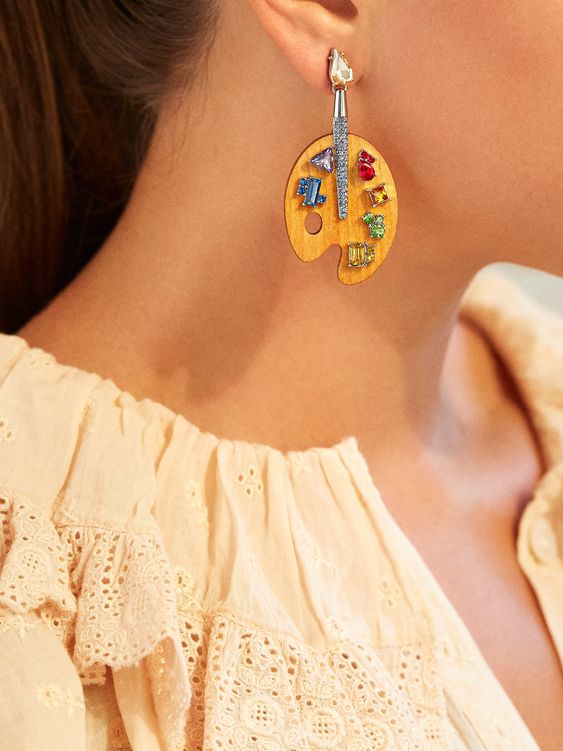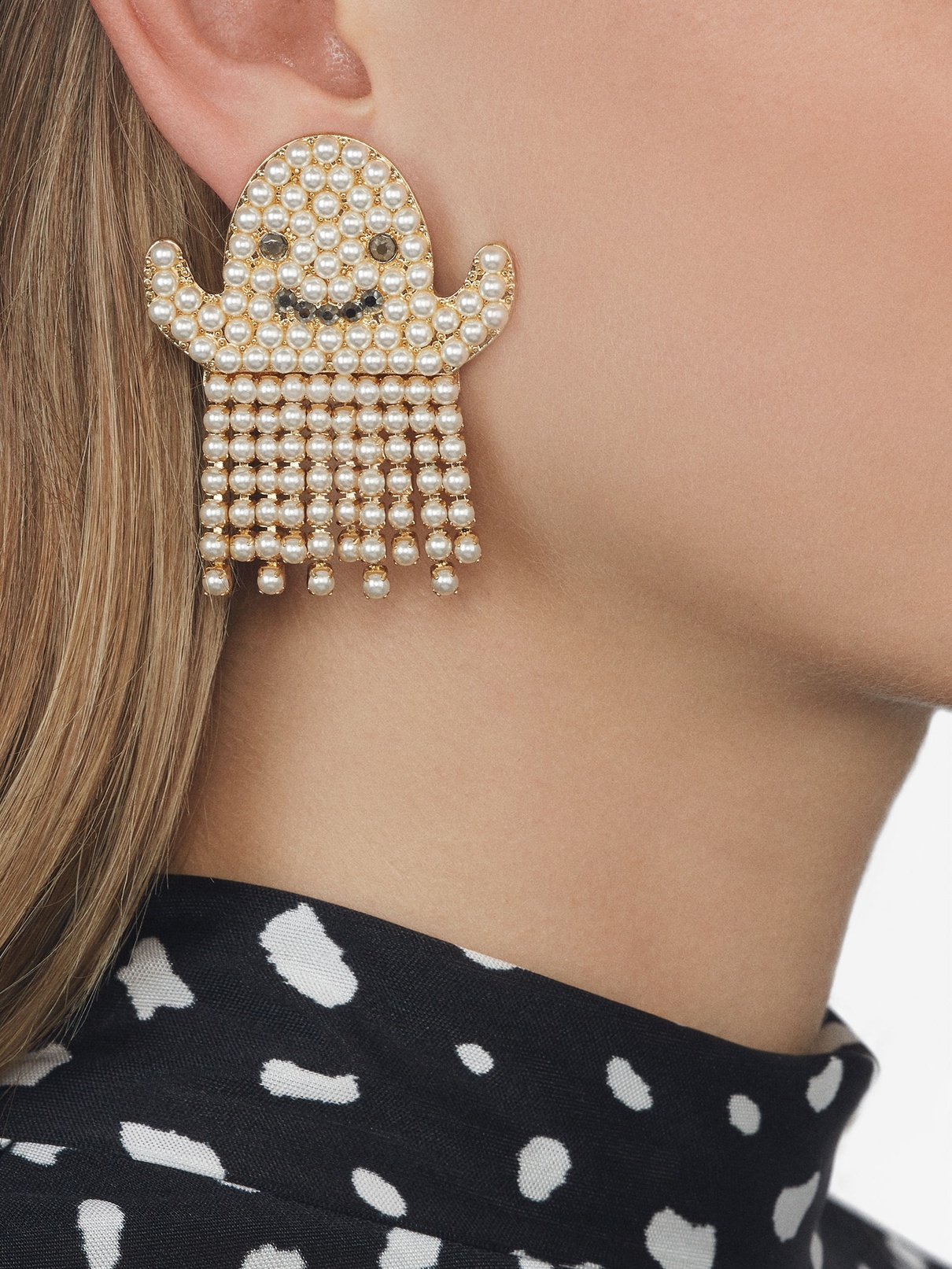 Over the years, I have purchased A LOT of costume jewelry. You remember when it was in back in 2008 and J.Crew would always sell out of their necklaces? Yeah my closet STILL has those pieces. ? But now themed earrings are in, and I am NOT mad about it!
These earrings all youth have a little bit of fun and show off your personality without having to go all out with your outfit. It's the perfect addition to jeans and a white t-shirt to a black tie dress/event! The options are limitless. I absolutely adore these Sip Sip Hooray champagne earrings! They're perfect for Zoom happy hour or poking a bit of fun at your co-workers at a Friday afternoon meeting. Hooray for the weekend! Or do you work in the food industry?
From an event planner to a hostess at a restaurant; these charcuteries board earrings are for you! Themes jewelry is also great for those who have niche jobs. For example, if you teach children, these pencil earrings are sure to be a hit with your students. If you're a professional in the medical field, these cute stethoscope earrings are for you!
Chunky Chains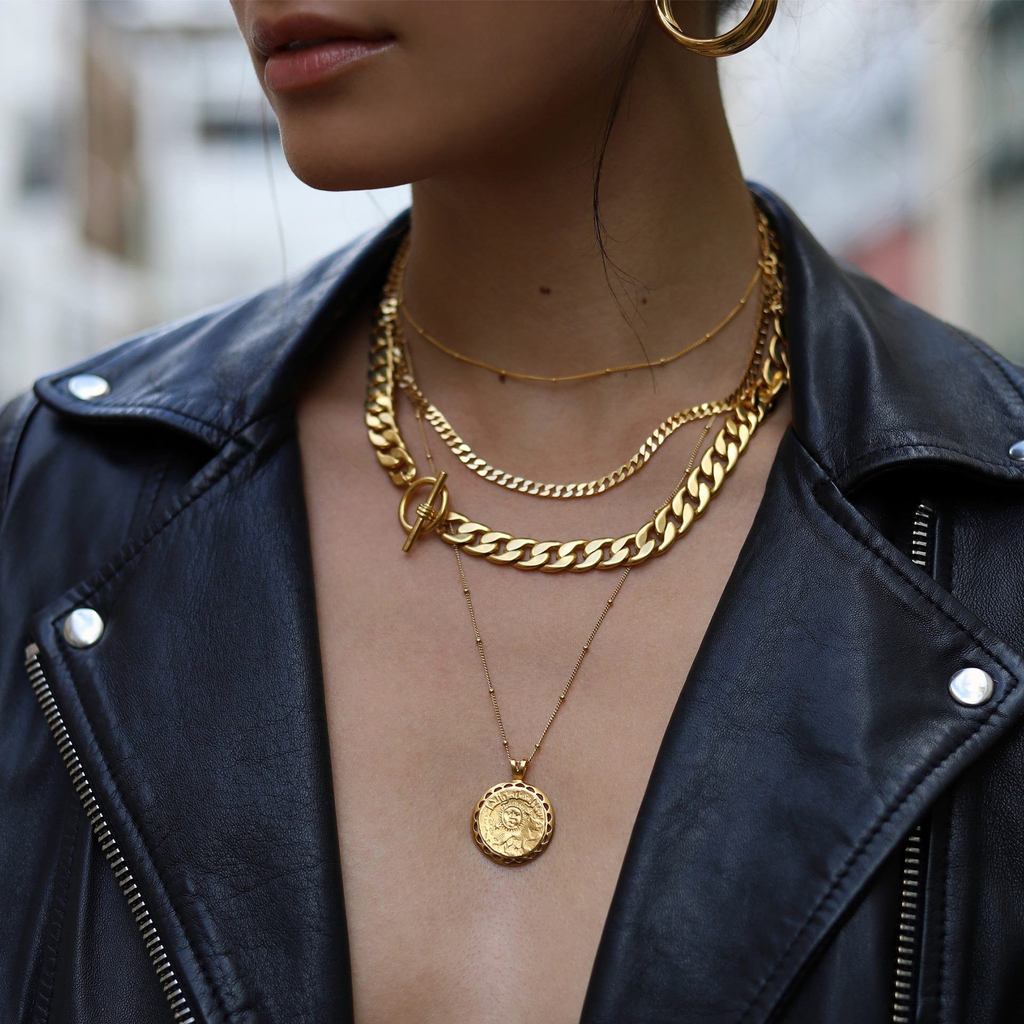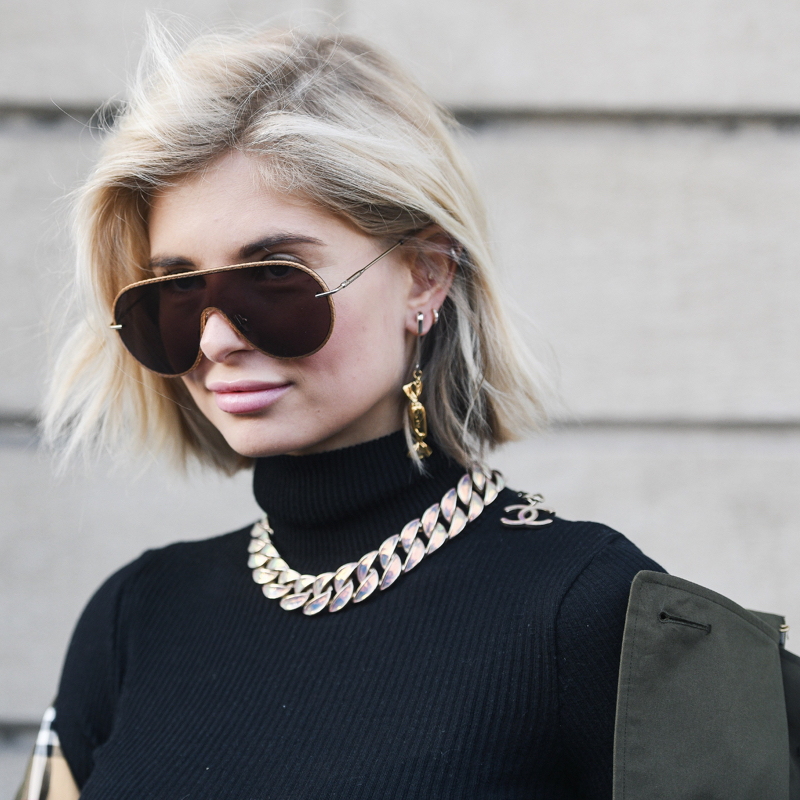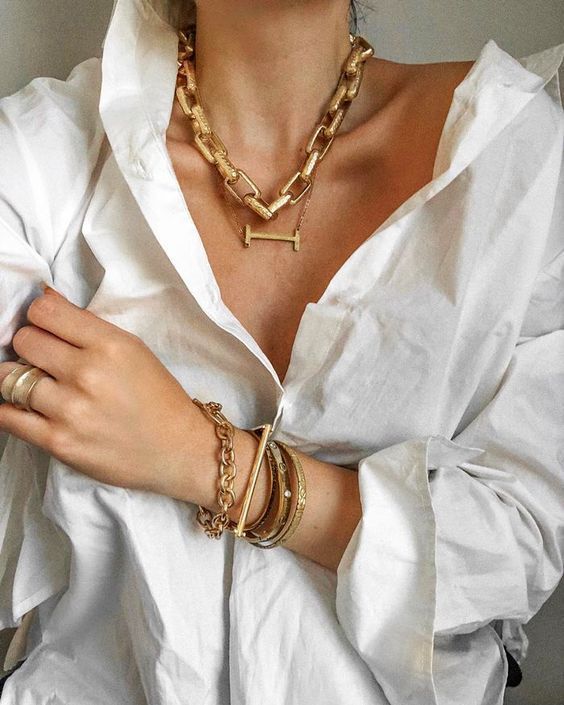 Large Headbands or Hair Wraps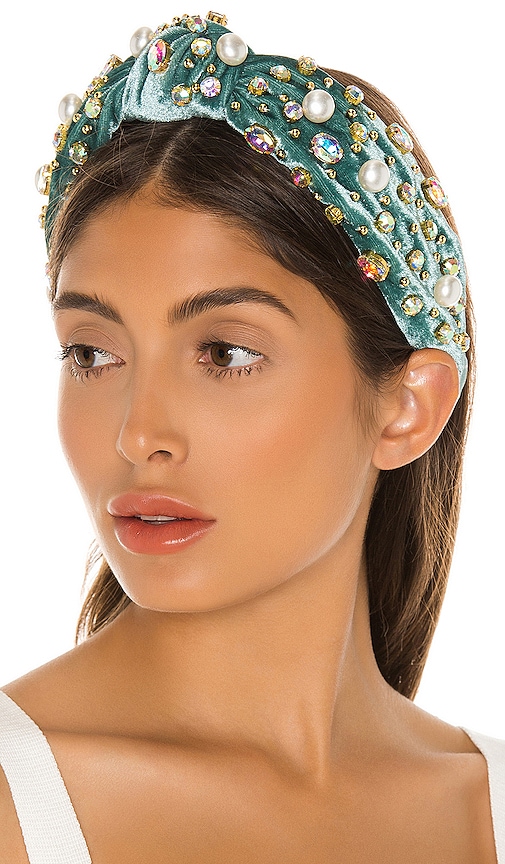 Being a natural, with VERY curly hair, large headbands and hair wraps have become my crutch! ? I have no shame doubt it! Decorative headbands (yes again with the themed accessories ?) are here to stay. Some of my favorites are headbands with a slicked back bun or even my curly mane are: faux leather with a knot, to this more expensive oversized pearl one. Another great and cheaper alternative is this 4 pack of pearl headbands from Amazon!
I purchased both colored packs. Having a bad hair day? Logging into a meeting late? Grab a microfiber lined, satin head wrap! One of my all-time favorite black owned business for head wraps, satin lines beanies, and even satin lined baseball caps; is Grace Eleyae. These Zoom accessory will hide your flyaways and frizz but give the impression that you styled your hair today. No one will know that you styled out of necessity instead of intention!
Check out the pieces that I've linked in this post and let me know what you think! These are great accessories to have in your Zoom jewelry collection and are sure to snazz up any outfit without a ton of effort. Tag me on Instagram in your Zoom ready jewelry posts @tiffanyturnermoon; so I can see all your glam!