Thank you to ALDI, for sponsoring this post! As always, all opinions and views expressed are my own and brought to you in the most authentic way possible.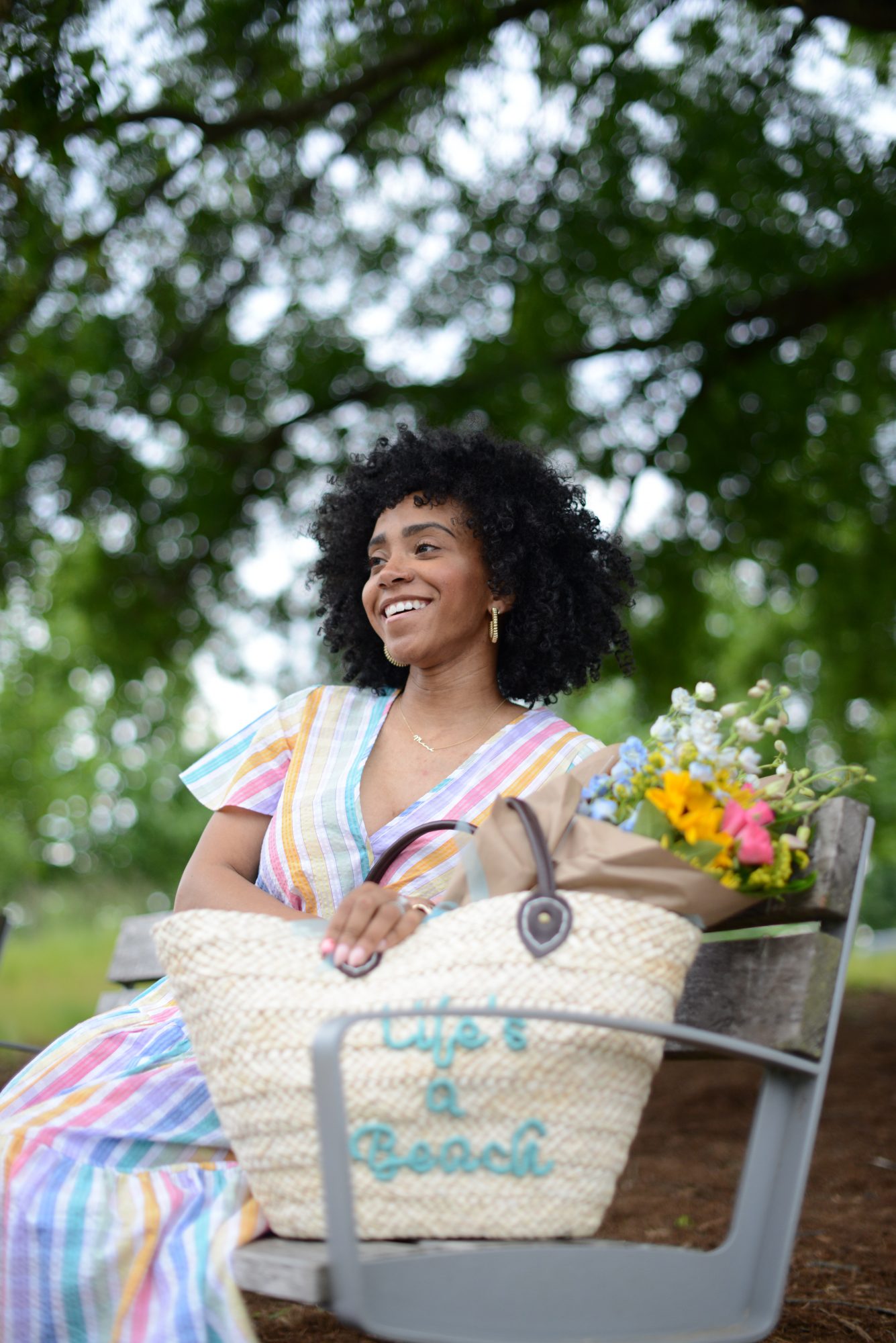 The summer months for me are a reason and season for change. You're shedding old things and maybe "cold weather habits" for new things and "warmer weather habits"…and if you're like better eating habits. I love me a winter stew, now all I'm eating is Gazpacho.
Speaking of warmer weather, over on my IG, I wrote a post that began with this quote, "If you can't FIND the sunlight, BE the sunlight." For me that means a lot of things. But first thing that comes to mind is healthier habits and routines.
Here are 3 of my healthy habits I've tried to keep up with lately which are:
Getting dressed, even if I don't want to. (It's amazing what feeling good on the inside and out will do for your mental health.)
Buy myself flowers every other week. (Yup, I do it bi-weeky so it lines up with payday…my flowers are expensive! 🤣)
Go outside for some sun and fresh air! (Even if only for 15 mins.)
But lets be real, the truth is I don't always get dressed, I don't always go our for sunlight and fresh air – but I HAVE stuck to grabbing myself fresh flowers. And that feels pretty good! But when I do all 3 things on the same day, I feel pretty dang good! And aside from my list of healthy habits, summer months ALSO mean warmer days, longer nights. And more excitedly time to once again to upgrade our closest with: pops of color, linens, sandals and ALL the straw handbags!
If I'm being honest…working from home for the last year and social distancing, I truly have a greater appreciation for the outdoors and the pool at my apartment complex! 😝
Anyhow, In this post, I'm sharing some of my favorite pieces from ALDI exclusive Summer Fashion Collection. Yup, you read that right, ALDI! If you visit your local ALDI store after this post (because I know you will 😉) make sure to check out their ALDI Finds section, where you'll find the items I've shared below and more!
Fashion Finds to Upgrade your Closet for Summer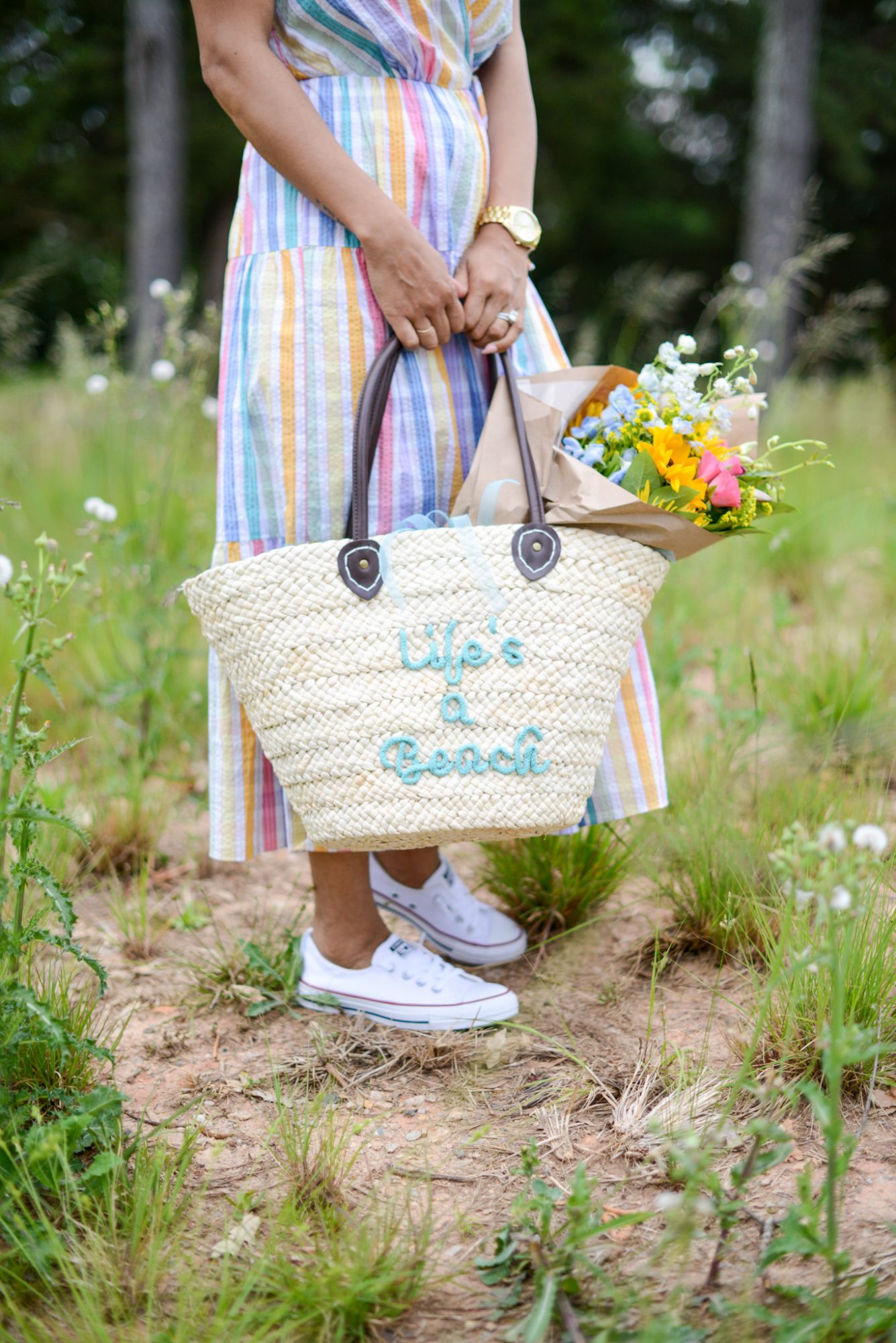 Straw Tote
Let's talk about it…the straw handbag and tote! All these years, I've never owned a straw tote handbag until now! I love the look a feel of straw during the summer, but especially the soft straw. It makes the bag flexible and also easily collapsable, if you're looking to travel. And I am in love with the little saying on the front, "Life is a Beach". I couldn't had said it better myself, life is a beach, the sand being out steady place and the waves the ever changing currents of life What you make of the experience is on you! Clearly I love this bag for more reasons than one! And I am currently using mine on repeat, every two weeks, which I pickup my flowers from my local market.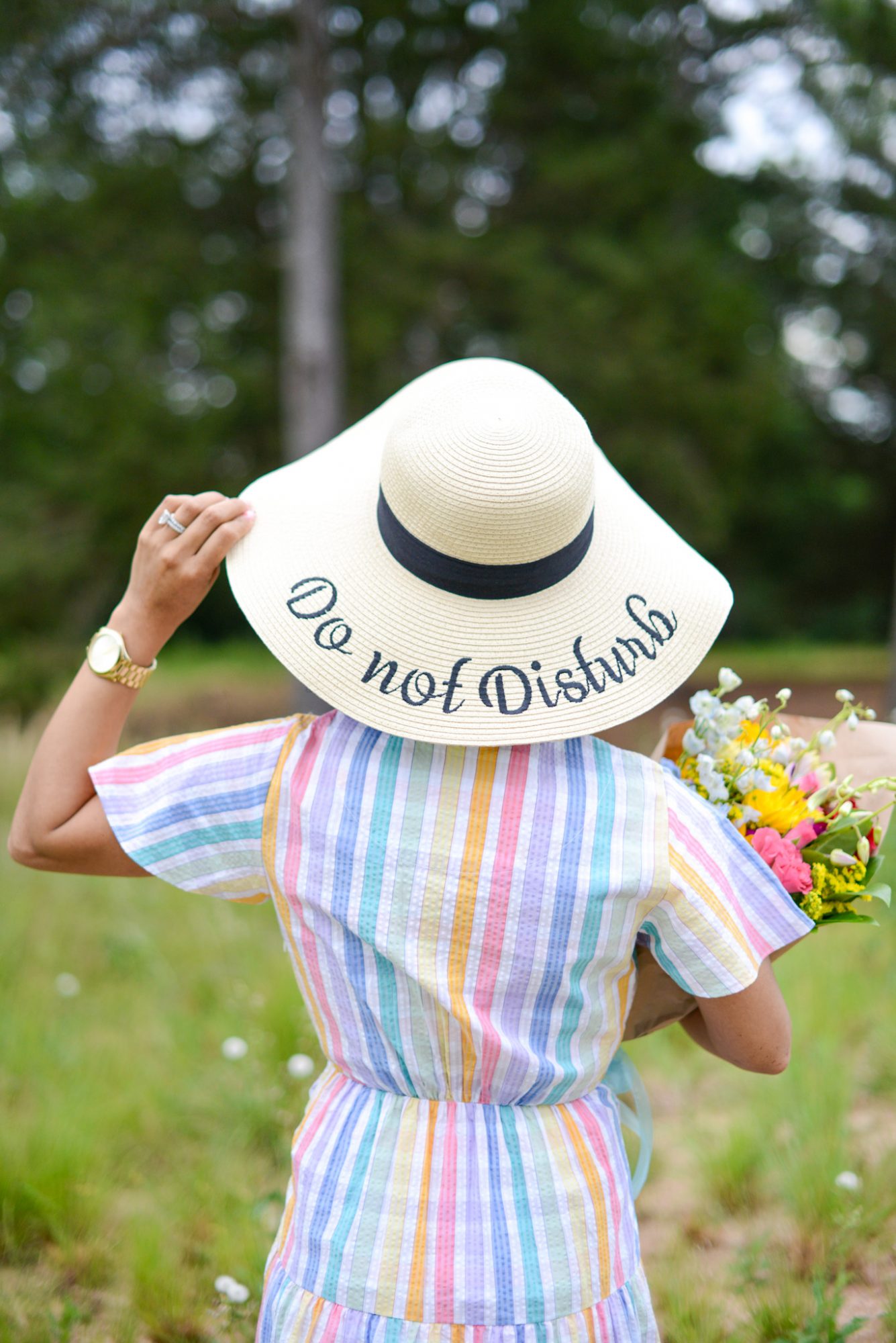 Floppy Statment Hat
Clearly I have a thing for statement clothing. Guilty! I love accessories and clothing that have cute graphics or sayings on them. And this hat has been on my list to add to my closet for 2 summers now! It can be worn with color (as seen below) or you can throw it on with a bathing suit and cover-up. Much like the straw bag, the options are truly limitless! And how cute (and accurate is that saying) 'Do Not Disturb.' I'm picturing myself on a beach somewhere, toes in the sand, book in hand and hat on my head!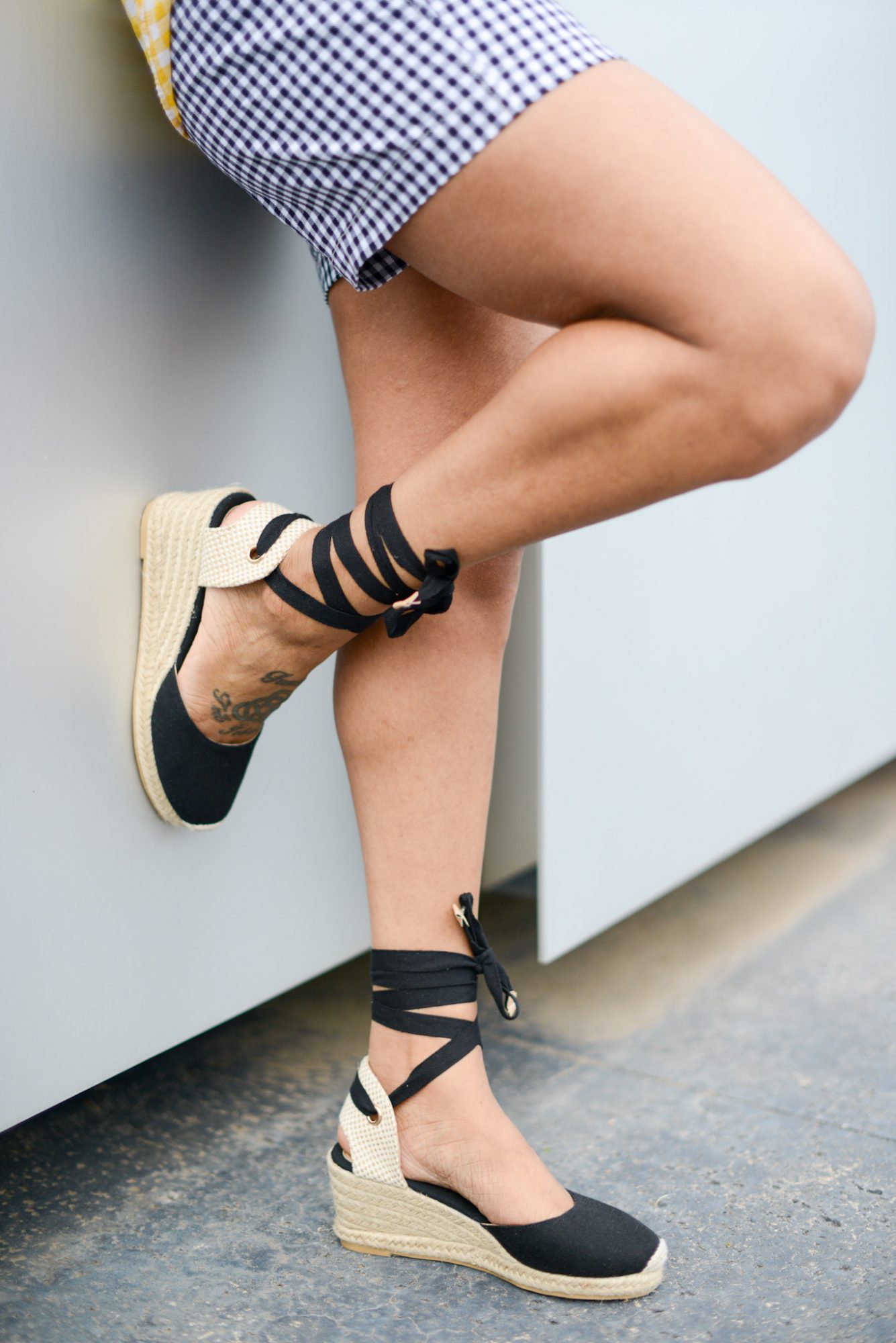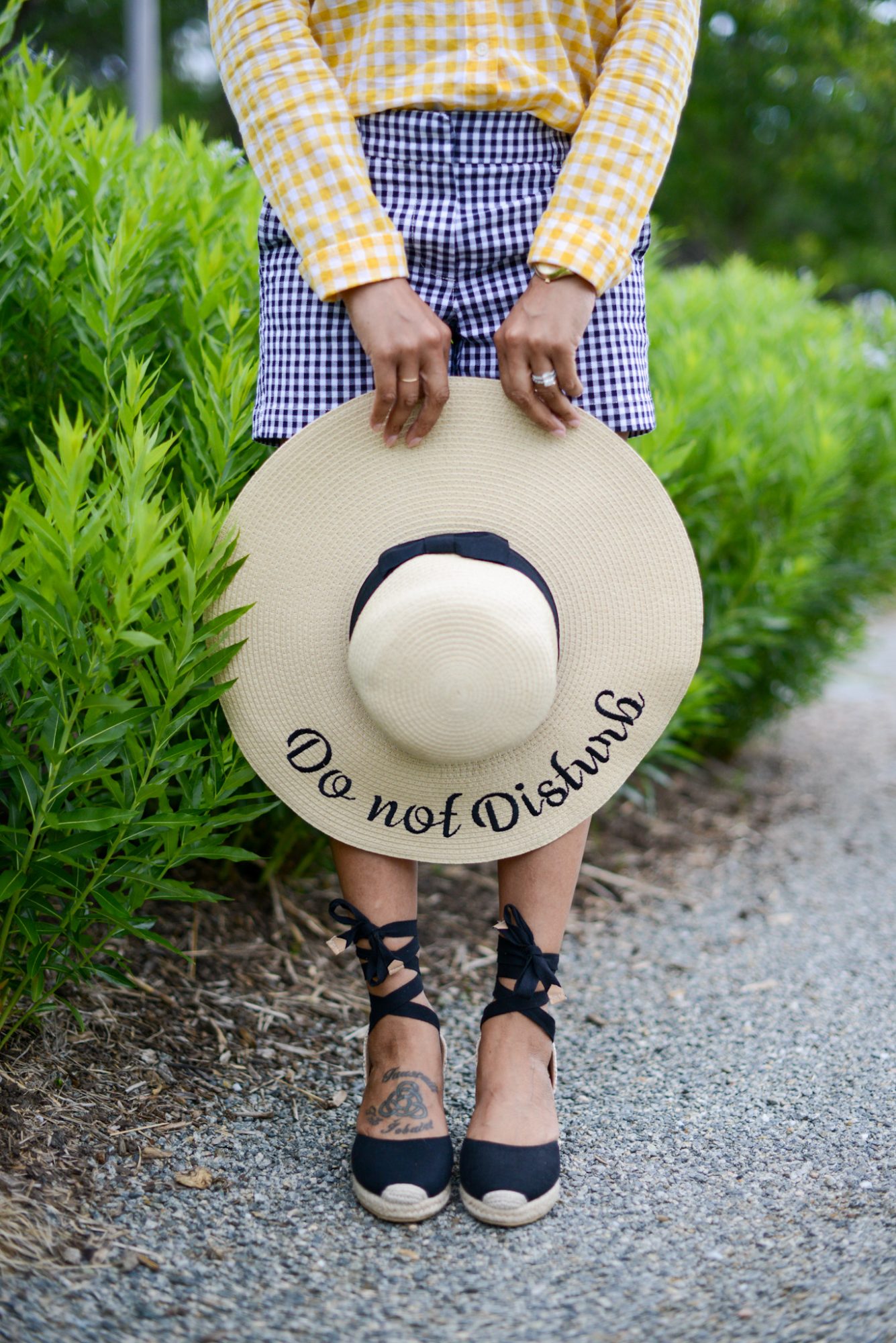 Espedrille Wedge Sandals Helps Upgrade your Closet for Summer
When you know, you know! These sandals don't have to make a comeback because they never went away! If you've been to any of your local clothing stores, you've seen these everywhere…literally everywhere! And for good reason, these are easy on the feet and can be worn with a day or night look. Best part about my pair? They're under $20! I KNOW, I KNOW! You're welcome in advance!
Seeing as I frequent ALDI often, I will definitely be making my way to the ALDI Finds section more! Be on the look out, I can wait to share what other fashion finds I snag! 
Follow me on Instagram.
Until next time!