It is that time AGAIN! The Nordstrom Anniversary Sale! With only one day left, I figured I needed to get my butt into gear and get this posted!
Can ya'll tell how excited I am?! Let me just say, this is my favorite time of year for 2 reasons. 1. I get access to some INSANE sales 2. it means we are that much closer to the Fall! If you're an icon level cardholder, then you already know the drill and have likely snagged a good deal of the AMAZING Nordy finds. But if you're new to this sale or just don't know the in's and outs, then I am here to help!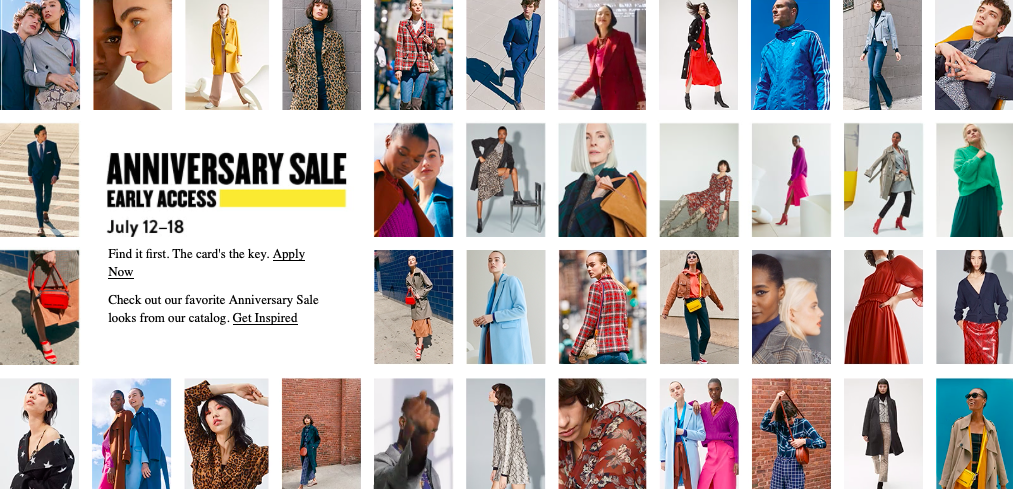 Nordstrom's 2019 Anniversary Sale
So let's break down the who's and whats of the sale, shall we?
What?
Every year Nordstrom does a Semi-Annual sale and their Annual sale, which is called the Nordstrom Anniversary Sale. It runs from July 9th – August 5th. The very beginning of the sale is on accessible to Icon & Ambassador level card holders. These fashionistas are able to preview the sale in store as wells as online and shop it! If you are not an Icon or Ambassador level, don't worry! You are still able to shop the sale before the general public!
This sale is so popular for a few reasons. For one thing Nordstrom will release a TON of fall pieces! Being this close to fall and being able to get your staple pieces on sale is a win in my book. They will also have BOGO skin care, exclusive value sets and luxe designers that RARELY or NEVER go on sale, on sale!
When?
July 9 – Icon Level cardholders shop in store
July 10 & 11 – Icon and Ambassador Level cardholders are able to shop the sale in store!
On July 11 at 12:30 pm ET – icon and ambassador level cardholders are able to pre-shop the sale online!
July 12 – "Early Access Sale" all Nordstrom cardholders are able to shop the sale before it opens to the general public. 
On July 19 – The sale is finally open to the public! Everyone and anyone can shop the sale!
August 5 – Last day of the sale && all prices increase after the day is over!
Tips:
Getting a Nordstrom Card to shop the sale early is KEY. The best tend to sell out during early access so it helps to have a card!
Everything is free shipping and free returns, so don't worry about the extra cost
Once you get a card, use your triple point days on the days where you are going to shopping the most, like this sale!
I cannot stress this enough; to save yourself a headache make a list of everything you NEED vs everything you WANT.
Prices DO go back up once the sale is over! You will be shocked to see a piece you snagged for $30 is actually $60

I hope you all have a TON of luck during the sale this year! There is only ONE day left, it ends tomorrow! So make sure you get too it!
Until next time! Follow me on Instagram for more updates.