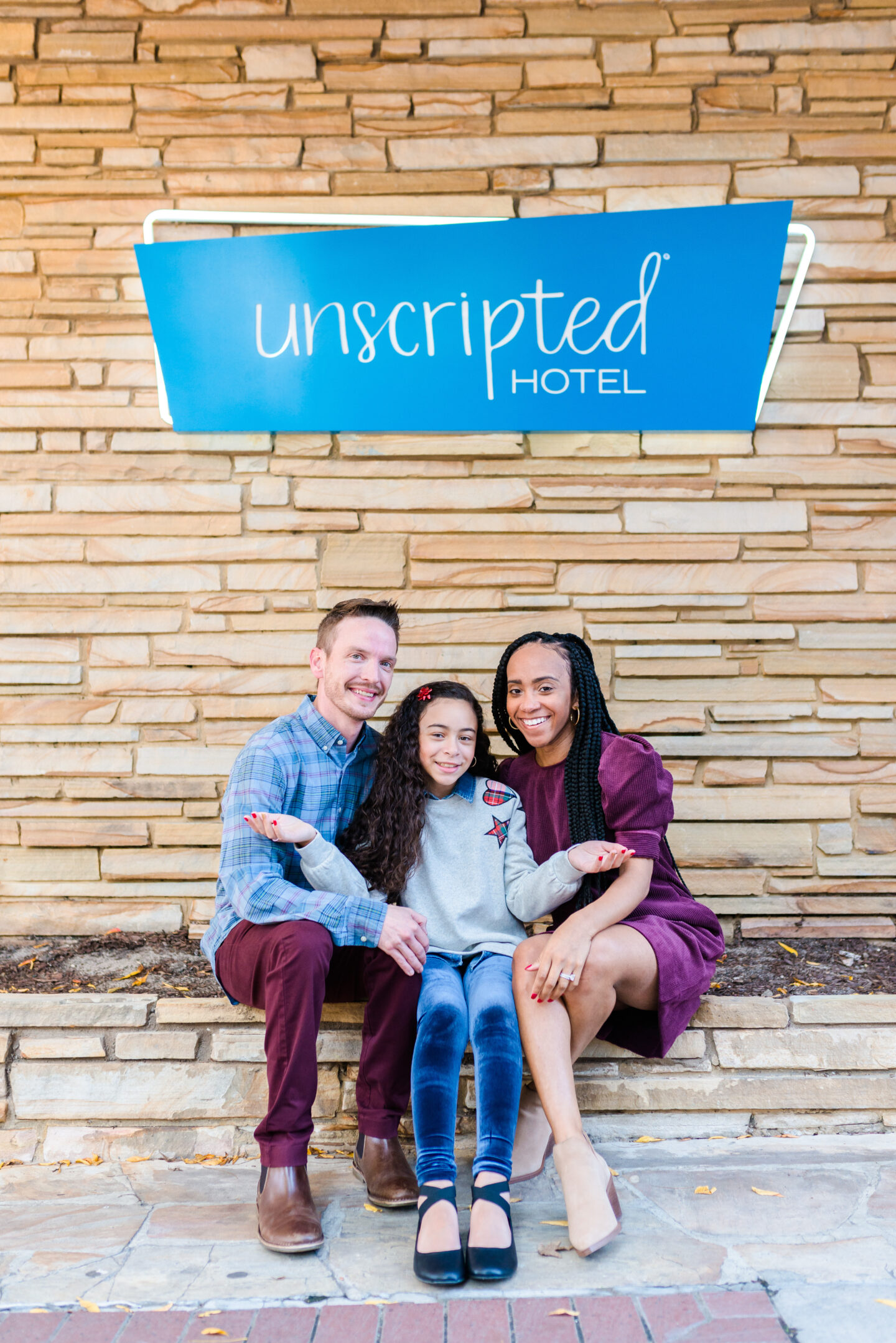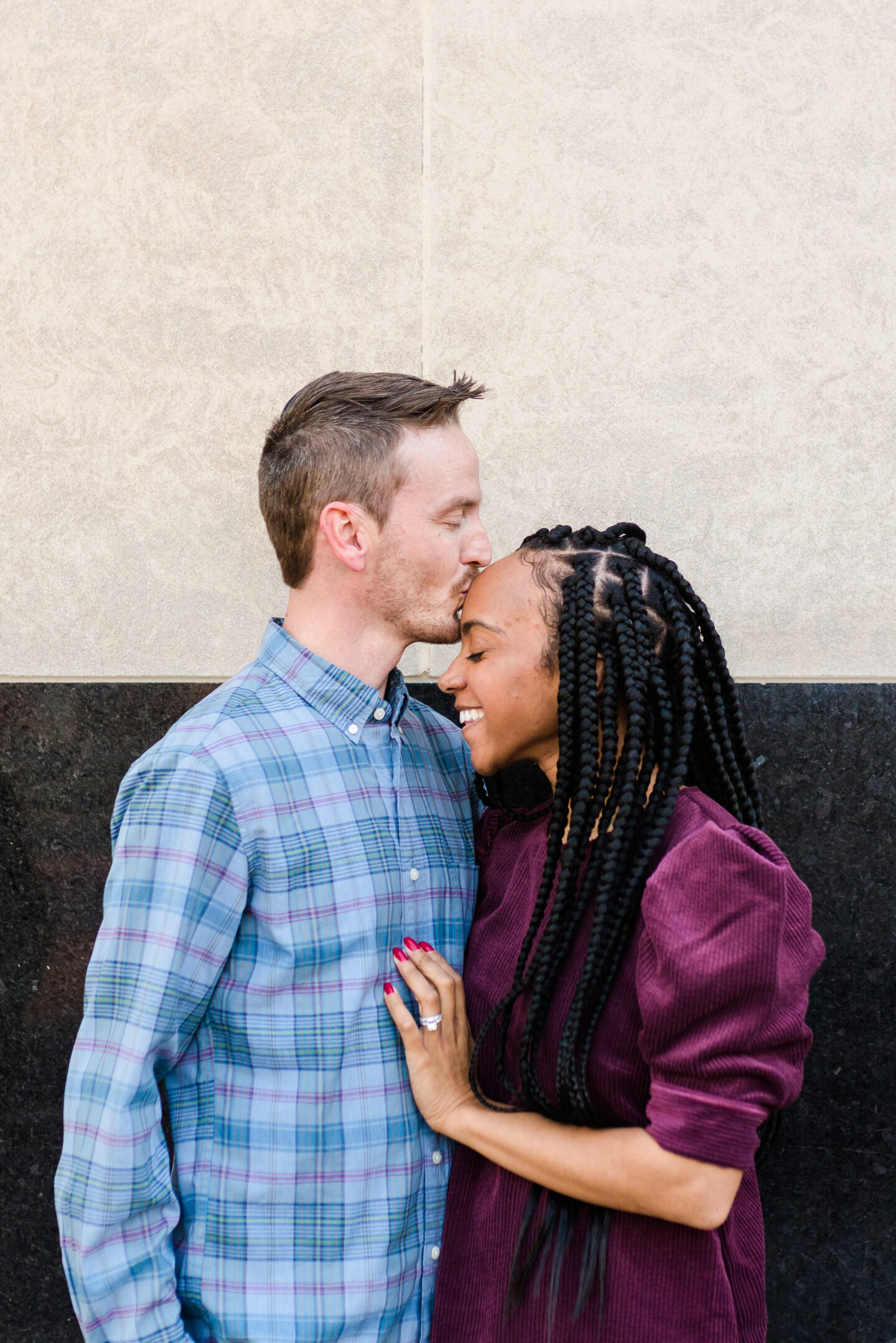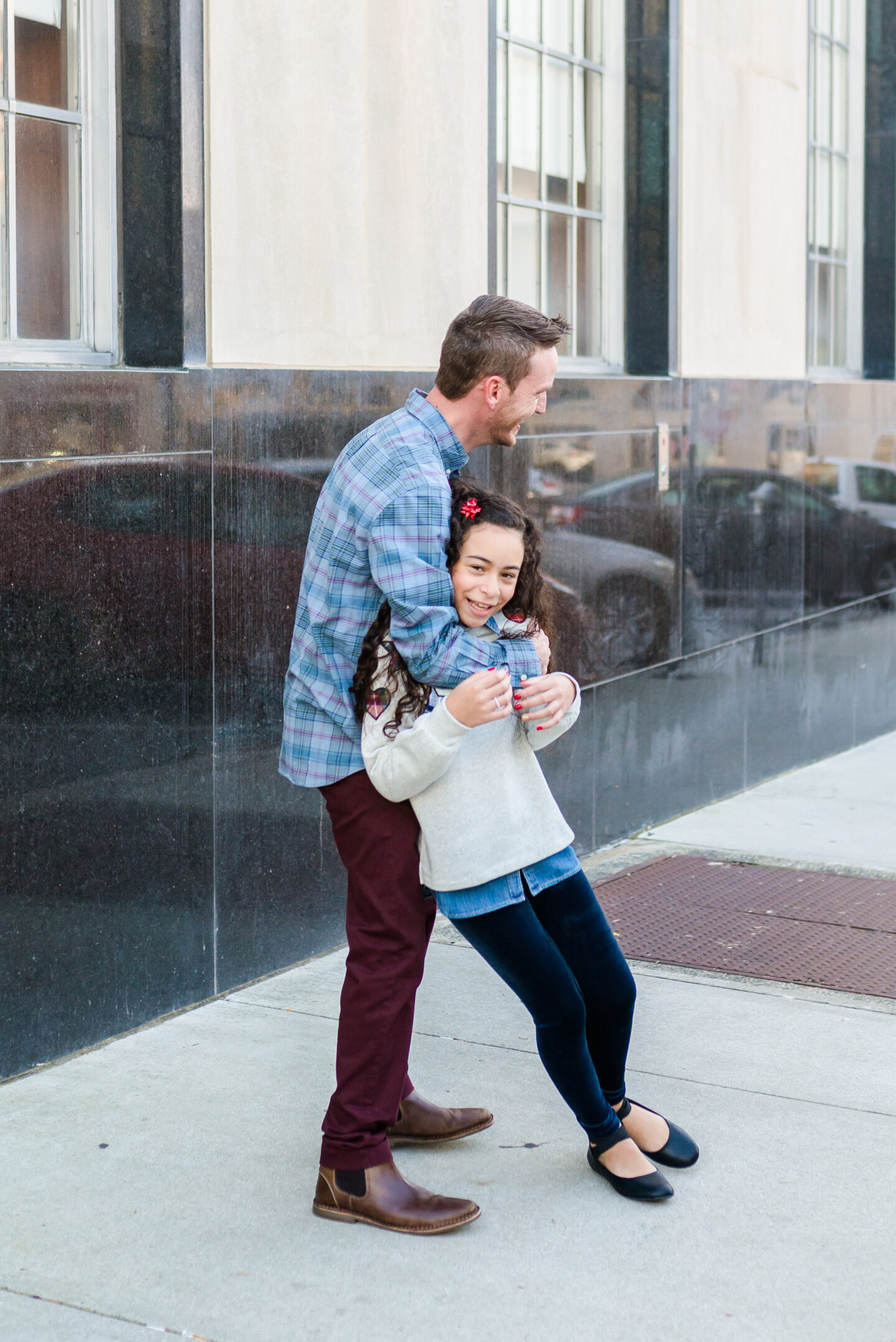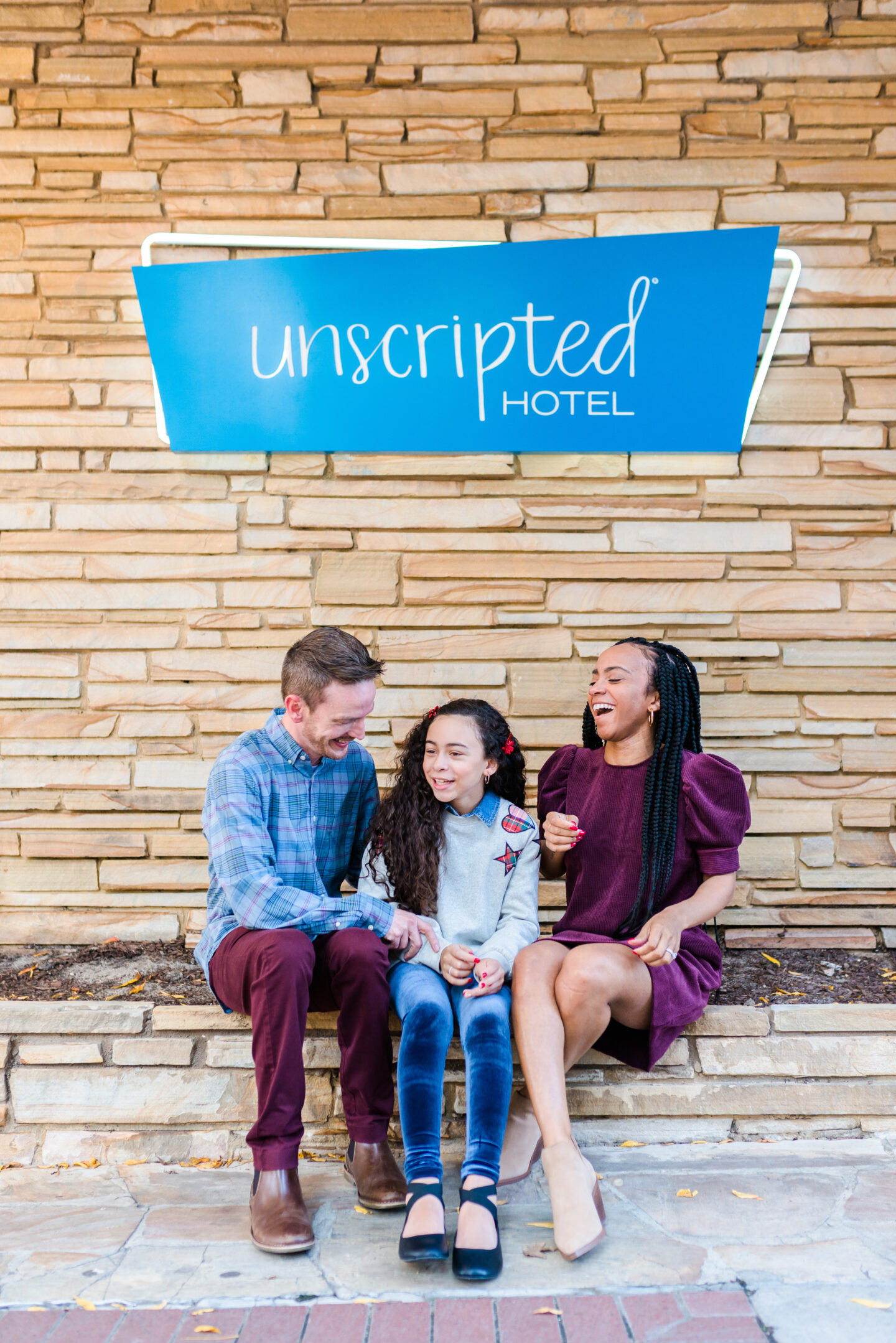 When it comes down to it, building a family – no matter how your building – is all about love and patience. When it comes to a blending a family, well buckle your seatbelt, the Brady Bunch didn't cover it all! You're essentially taking two families with different experiences, and merging them together. This comes with a host of challenges, in varying forms. It could be just in the form of kids ; or it could include having to deal with family assets like: homes, properties, investments, or even cash. And then, there is the possibility of it being a previous spouse/significant other, and/or family members. Yeah, blending a family can get REAL, real – very fast.
For my little blended family, it takes A LOT of patience and love, even now. If you're new here, you may not know – Bella is my daughter from a previous relationship and Jesse is not Bella's biological father, on paper. I say on paper because in my and Bella's heart ♥️ , he is not her step-parent/bonus parent, he's her dad. Jesse has been in our lives since Bella was 5 years old (she is turning 11 in July). And we began dating I told him – we (Bella and I) were a package deal. He didn't blink an eye, he simply told me he, "wouldn't have it any other way". I can truthfully say, he still proves this to be true daily.
How to Successfully Blend Two Families
Everyday has been an adventure and not always one I want to embark on. Some days it's easy and other days it's challenging. One thing I struggled with initially, was Bella's request (very early on) to call Jesse "daddy". It was when we became engaged (6 months after dating), Bella said to us she was going to call him, "daddy". Initially I tried to talk to her, I thought – maybe she was jumping the gun? But she was adamant, she was calling him daddy. After speaking with my therapist, he stated I should NOT try to tell her how to feel. But instead allow her to develop that relationship and call him daddy if that is her wish.
After that, I never looked back. We tied the knot, 2.5 years later (at the courthouse), and Jesse gave Bella a beautiful gold necklace, with "Daddy's Little Angel" written on it. When he gave it to her, he promised to always love and protect her, then asked if she'd be his angel forever? After they both burst into tears and hugged, for a long while. It was one of THE most beautiful moments, I've ever seen (pictured below).
Their relationship is deeply root in love and respect; it's so special.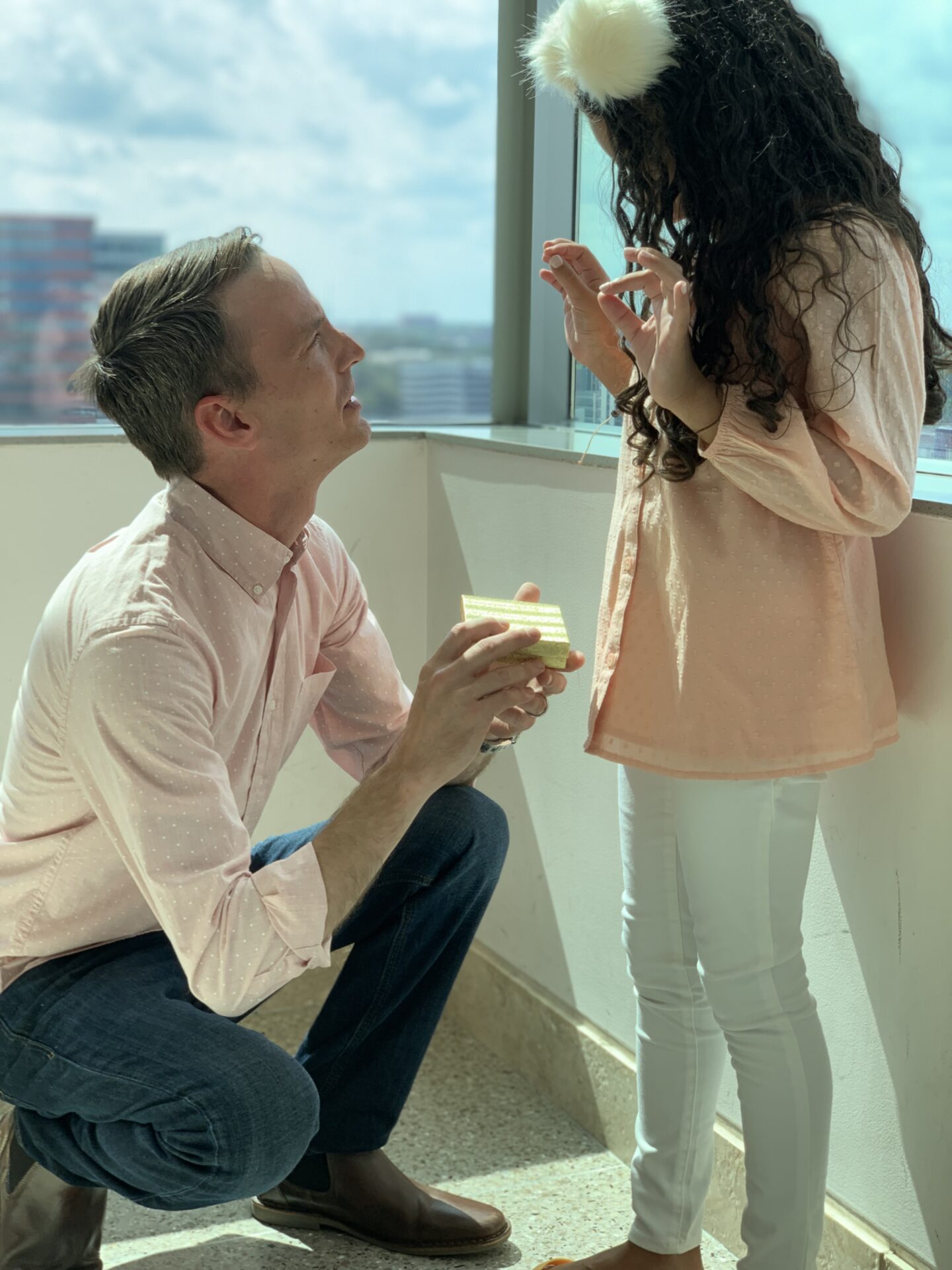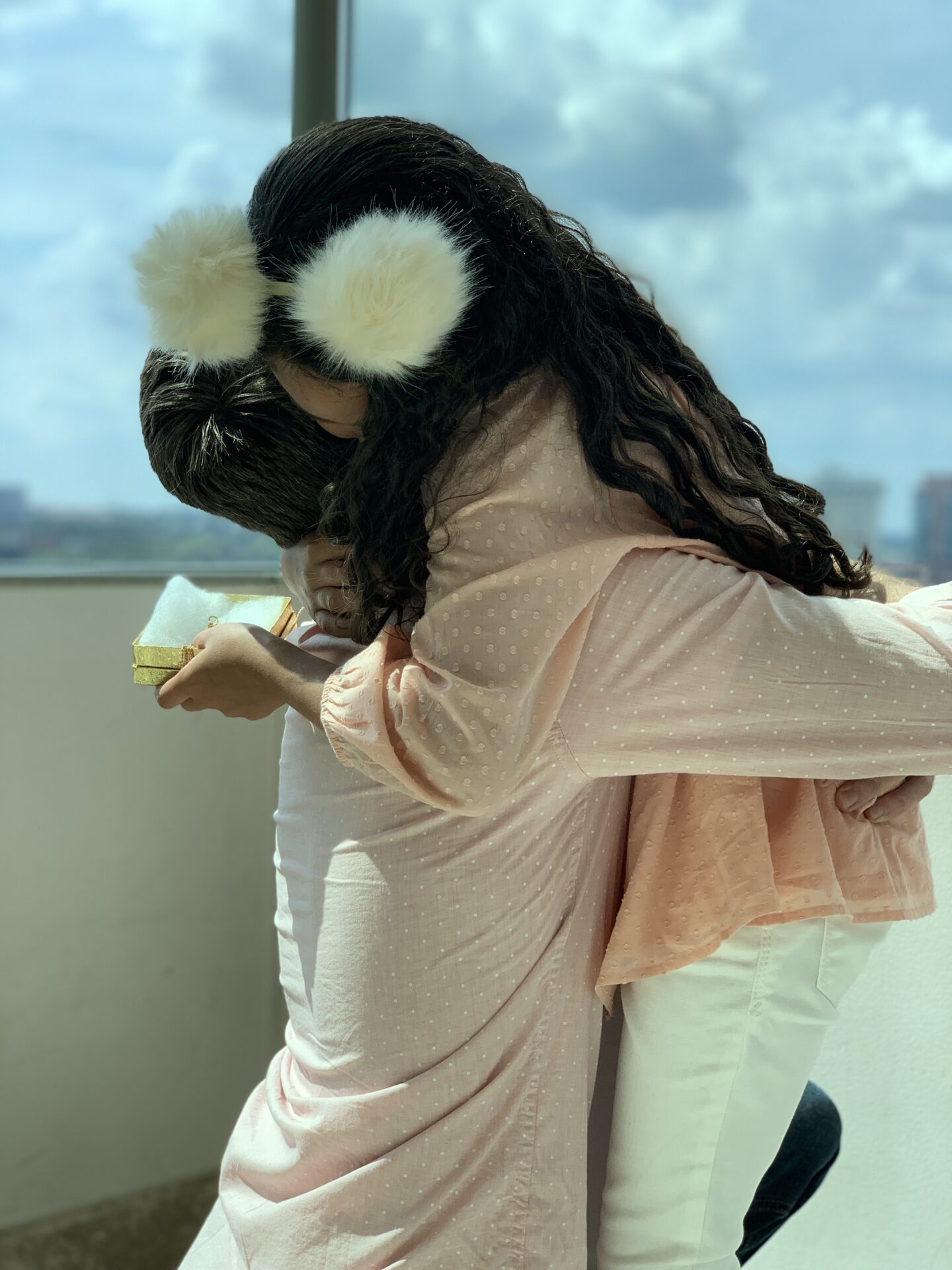 When you're ready to begin blending your family, you're going to want to do a few things like; practice patience, establishing your own family system, and be understanding, etc. It's a process and it will take time – especially when you're dealing with children. Throughout this post I will share different ways to successfully blend a family. These are just tips, ultimately it's going to take you dedicating the time and patience and a lot of love for this to work. But I've got faith in you – if I can do it, you can do it!
Practicing Patience and Understanding
While it might seem daunting at first, the important thing to remember is that love is what brought your two families together, and this will certainly help you get through it all. Some of the most common challenges often revolve around parenting. Remember that Rome wasn't built in a day and relationships aren't either. This will take a lot of time and patience on all ends. There will be times the kid, let alone the adult can't verbalize what they're feeling. Let the matter rest and revisit it at another time. There isn't anytime like the present, but all of it doesn't have to be spent in turmoil. Love on one another, don't go to bed angry and remember to give yourself and others time to adjust.
Kids Relationships With Biological Parent/Bonus Parent
Kid's aren't collateral, and they're not leverage – they're kids. They are going to develop relationships of their own, whether we want it or not. And the parental relationship between the biological parent and child shouldn't be overlooked. It deserves the respect and understanding of all parties involved. This also goes for the bond between a bonus parent and child. This relationship is also something to be understood and respected by both sides, as well.
Remember There Was Life BEFORE You
I know this can be hard, but in order to have a less difficult time blending a family – it's vital to remember your step-child/spouse had a life prior to you. And with that prior existence, comes some strings. Some that are non-negotiable. Every situation is different. In my instance, Bella's father and I weren't married, we only dated. And I have primary custody of her. So we collectively ensure Bella get's to visit with her father and his family often (this was prior to COVID, of course). There are times we will fly to Connecticut – where he and his parents live. We will stay for a week so Bella can visit with everyone. Other times, Bella's grandparents and father may drive or fly to where we live in, North Carolina for a week to visit.
These arrangements look different for every family. And as such it's possible that the family you're merging with has a custody agreement in place. Within the agreement, the kid(s) may have to live with the other parent (or prior spouse) for a specified amount of time every year. If you don't agree with the arrangement, ask questions first, prior to offering your opinion. Try to understand how this arrangement came to be. You don't want to make negative comments, that can be off-putting. Instead offer your opinion in a a suggestive way. For your mental health and that of your families, you don't want to suppress what you're feeling. But you also don't want to forget that these arrangements were prior to you so you definitely want to listen to learn and understand.
Setting Realistic Expectations
I cannot stress this enough, take your time. Emotions are a tricky thing, as is mental health. Don't rush anyone into accepting you, the family unit or honestly – even the idea of it. If you are proactively putting in the work – the rest will fall into place. Now a caveat to that, is some people will never be on board, and you have to be okay with that.
In my experience, I had to accept that not everyone will be for us. Jesse and I have been together for 4 years, married for almost 2, and Bella's father has never met him. Bella's grandparent's (her father's parents) have met Jesse – and approve – but her father has not. He literally refuses to meet Jesse and you know, I had to realize that's his choice. I wouldn't do it this way, but we are different people, and that's okay. While this certainly isn't a roadblock for our family, it could prove to be for another family. This could cause some challenges and that, at the very least should be taken into consideration.
Creating Your Own Family System – How to Successfully Blend Two Families
I can give you tips until I am blue in the face, but ultimately you have to do what works best for YOUR family. That can come in the form of creating your own family system. Personally, I think this is critical. Quite frankly the olden days of the nuclear family simply don't apply anymore. Your blended family might be dealing with a bonus and a biological parent – which can can be a challenge when shoved into the constraints of the typical "nuclear family." Kids want to feel respected, and young children might not even entirely comprehend exactly what's happening to their family.
One way you can create that system is by establishing easy to follow household rules. This can something as simple as being home for dinner, cleaning up the dishes, putting toys away, etc. Each of these tasks are simple enough that your kids (dependent on how young they are) can manage them on their own. Another idea, is to set up a family meeting schedule. This is when you all meet, for 45 minutes to an hour – say once a week – and simply spend time together. For older kids, this can ensure that they set this time aside during the week to spend time with their family, and for younger kids, it'll help them get more comfortable with their new situation.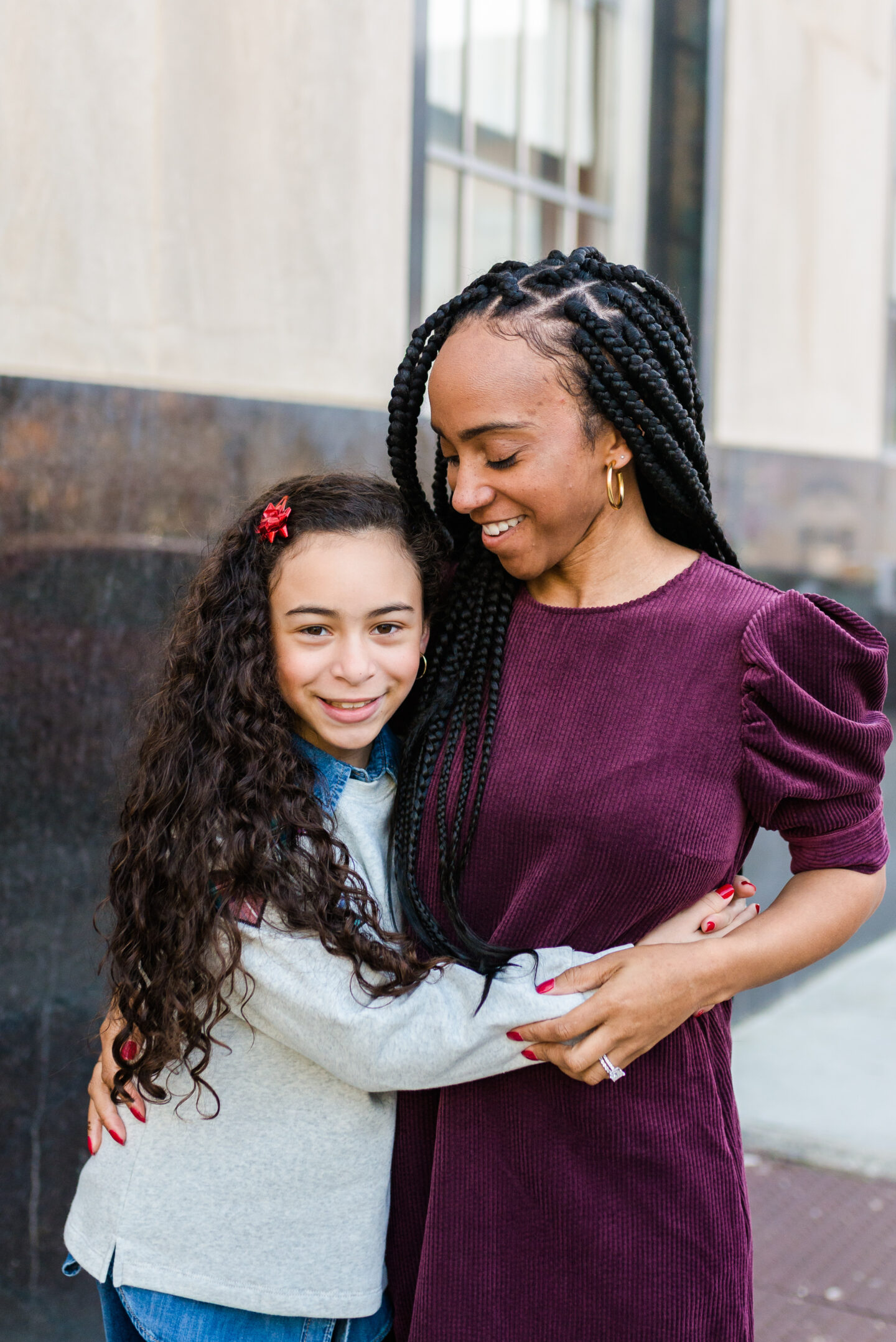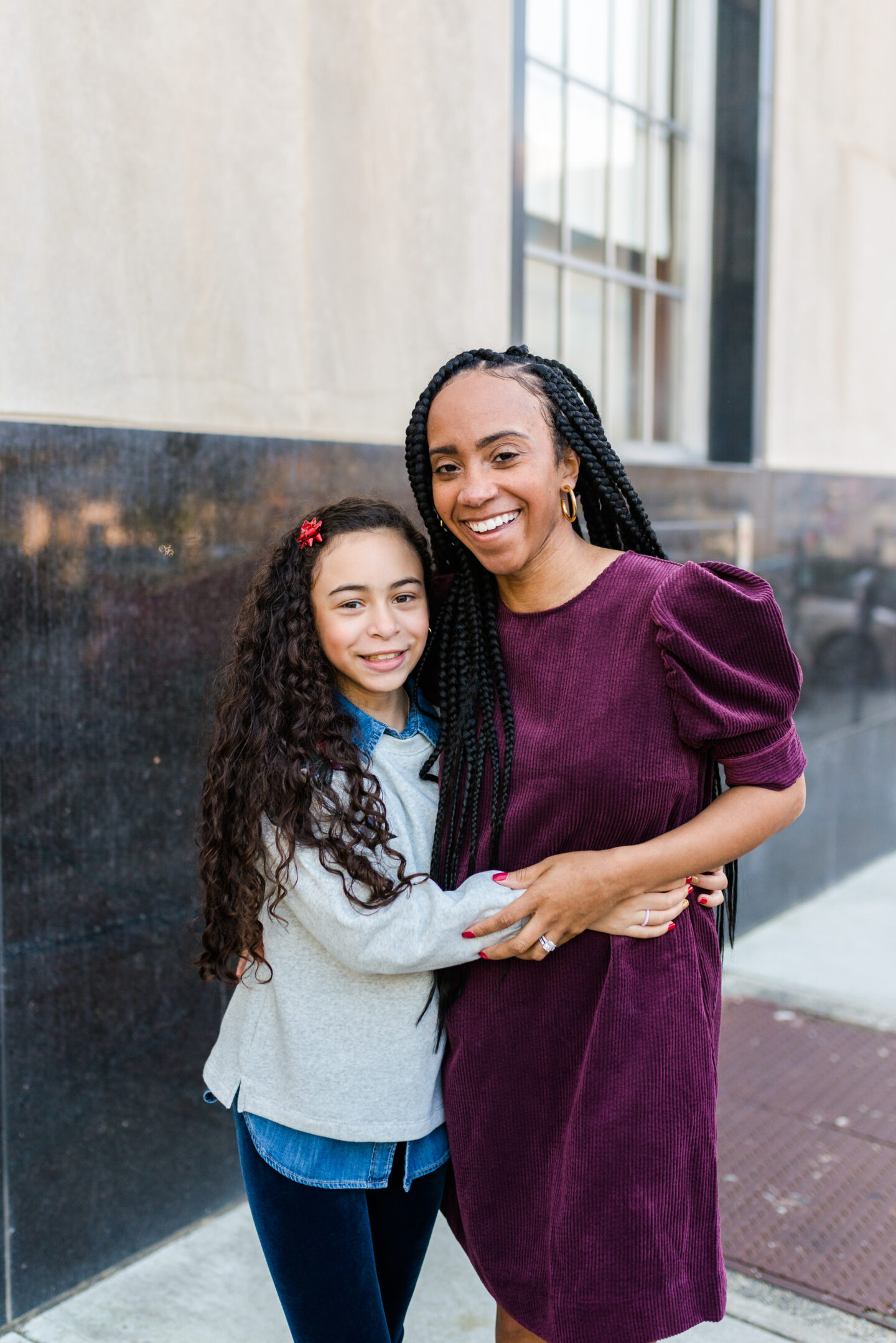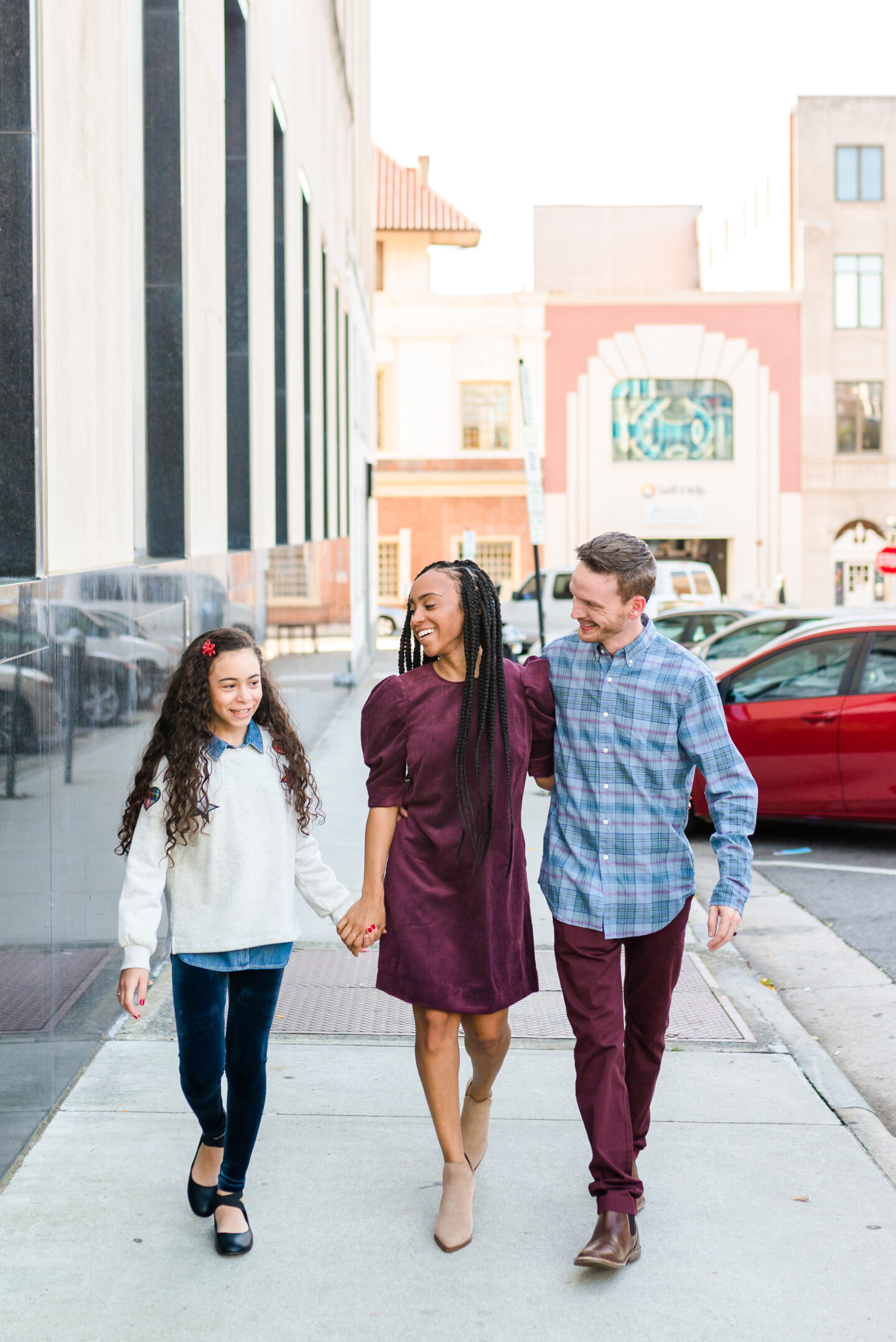 Blending a family takes time, love and patience. Getting comfortable take all of that and then some! But it's 100% attainable, just as long as you know how to attain it in a healthy and successful way.
Shop The Post
Until next time! Follow me on Instagram for more updates.